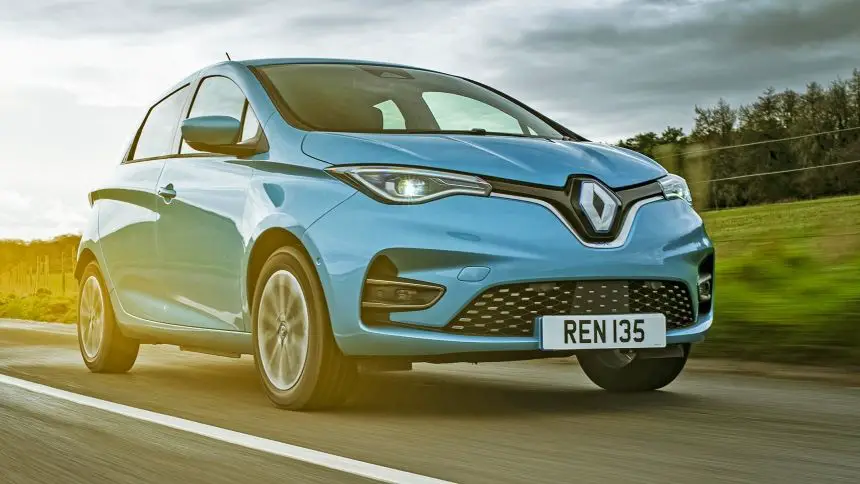 Renault is one of the world's top EV manufacturers thanks to the huge success of the Renault ZOE. In 2020, the Renault ZOE was Europe's best-selling electric car, which was only beaten in 2021 by the Tesla Model 3.
Renault announced its first four electric cars in 2012: the Twizy, ZOE, Twingo, and K-Z.E. While the quirky inner-city Twizy made headlines for its unique, compact design and affordability it's been the ZOE that has captured the attention of drivers. In 2012, just 68 Renault ZOE's were sold. However, a decade later sales and popularity boomed – with the ZOE claiming the title of Europe's top-selling EV in 2020 and named best green car of 2018.
In 2022, Renault launched Megane E-TECH Electric, the first model of its "2.0 generation" of electric vehicles to benefit from the advantages of the Alliance's CMF-EV platform. It opens a new chapter in the electric revolution launched more than ten years ago.
See: Renault unveils two new electric car
Connected, and integrated into the electric ecosystem but also in the digital ecosystem of its users, Megane E-TECH Electric symbolizes the beginning of the announced reconquest of the compact vehicle segment.
It completes Renault's well-known 100% electric range, consisting of the versatile ZOE, Twingo E-TECH Electric launched in 2020, the Kangoo E-TECH Electric van, and the Master E-TECH Electric van.
Renault electric vehicle models:-
i) Twizy – a quadricycle with just two seats, fit for city driving
ii) Twingo – a small 4-seated electric car.
iii) ZOE – (Supermini ) is one of the most popular EVs on the market in the world.
iv) Megane E-TECH – an electric version of Renault's classic megane, with a real-world range of 235 miles.
Related: Comparison: Mini Cooper SE, Peugeot E-208, Renault Zoe, and Opel Corsa E
v) K-ZE – only available in China, this all-electric SUV has a decent range and good quality specs.
vi) Fluence Z.E.-  a five-seat saloon that implements Renault's "Quickdrop" rapid battery exchange system that is compatible with Better Place's electric vehicle network
vii) Kangoo Z.E. van- Pioneers of electric vehicles, Renault's engineers have created class-leading, innovative Z.E. electric technology. 
Underneath the bonnet, you will no longer find a combustion engine as this has been replaced by an electric motor which is powered by advanced batteries to provide a quiet, zero-emissions vehicle. 
Read: Renault sold more than 300,000 electric cars in Europe
Electric vehicles need to be plugged in to recharge the battery. They can be charged at home, work, or at one of the thousands of public charging points. Another benefit of an all-electric vehicle is the reduced maintenance costs, thanks to having fewer mechanical parts compared to a conventional fuel-powered vehicle.
viii) Renault E-Tech -Renault's E-Tech Hybrid technology has been developed based on Formula One experience and electric expertise. Some vehicles are plug-in hybrids, such as the Capture E-Tech Plug-in Hybrid and the Megane E-Tech Plug-in Hybrid, whereas the Clio E-Tech Hybrid is a full hybrid vehicle.
Combining a combustion engine, two electric engines, and a battery, the E-Tech Hybrid drive system delivers improved torque and lower fuel consumption. E-Tech hybrid vehicles are equipped with an electric battery that recharges itself using kinetic energy. However, with the E-Tech plug-in hybrids, the battery is charged in the same way as electric vehicles, by plugging them in.
Both full hybrids and plug-in hybrids allow you to drive in all-electric mode until the battery lacks power and the combustion engine engages to work simultaneously with the battery. 
See: 2018 Renault Samsung SM3 ZE Electric Car
Why should you buy an electric vehicle?
They're affordable- For the past decade, the ZOE has been one of the most affordable electric cars available. Not only is it one of the most modestly priced EVs, but it also doesn't compromise on performance and technology.
They have a great range- It comes with a range of 238 miles.
They're great to drive- Renault EV tech ensures a powerful, smooth, and quiet ride, which makes it rewarding and fun to drive.
They're modern interior and exterior -The exterior and technology have laden inside, and the infotainment centre and digital driver's display provide you with all the tech you'll need to make your journey better.
Read: 2020 Renault City K-ZE Electric SUV
Charging
Charging a Renault EV is simple, and can be done from one of the thousands of public charge points across the country, from a charge point installed at home, or even from a standard household plug (with the correct adapter). Rapid charge points will charge your ZOE's battery to 80% in around 20 minutes.
Read: Spark-Renault SRT_01E
Source
Join the newsletter to receive the latest updates in your inbox.