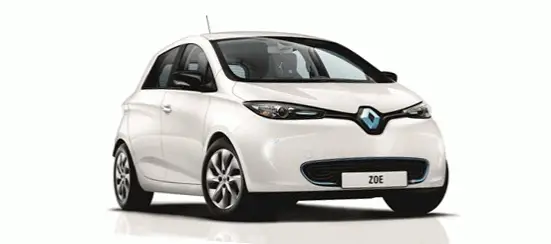 Renault has sold more than 300,000 electric vehicles in Europe. At the same time, more than 100,000 Renault ZOE have been registered in France. This doubling underlines Renault's leadership on the European electric market and the continuous growth of its sales in this sector since 2010.
As a pioneer and leader, the Renault group is working for the large-scale deployment of electric vehicles in favor of the ecological transition. In the first half of 2020, Renault brand volumes are up 38% with more than 42,000 vehicles sold. ZOE sales in Europe are up nearly 50% to 37,540 units.
Renault has different fleet of electric cars such as the Twizy quadricycle, ZOE supermini and Kangoo Z.E in both Panel Van and Maxi Crew Cab body styles.A zero emissions minivan for deliveries or an electric 2-seater car for an environmentally-friendly shopping trips. Renault electric vehicles are reinventing urban mobility to meet the expectations of private and business customers. City cars, trucks, quad-cycles, vans, etc. Choose the Renault electric model designed for you.
The Renault Z.E. (Z.E. stands for Zero Emission) is a line of all-electric cars from Renault. The line began with the Z.E series of concept cars. The first production car is the Renault Fluence Z.E. that was slated for sales to the public in Israel and Denmark by late 2011 as part of the Better Place network, operated by Renault Fluence ZE cars. In 2011 Renault was awarded a contract to supply 15,600 electric vehicles to the French government and the state-owned postal service, La Poste. The vehicles are to contribute to a planned 25,000 electric vehicle fleet owned by the French government.
Global Renault Z.E. vehicle sales passed the 100,000 unit milestone in September 2016. The Renault Zoe is the ZE top selling model, and global sales of the electric city car achieved the 150,000 unit milestone in June 2019. The Zoe will be able to travel as far as 400 kilometres (250 miles) on a single charge, compared with 240 kilometers now.
Here are 4 models of Renault:-
i) Fluence Z.E. five-seat saloon
ii) Kangoo Z.E. van
iii) Twizy Z.E. ultra-compact city car
iv) Zoe Z.E. supermini
Renault electric cars comes with zero tailpipe emissions helping to reduce  carbon footprint and being near silent when driven, the Renault vehicles are ideal for use around the city. These EVs are flexible and versatile to be driven around the busy streets.  Smooth and quiet driving, zero emissions, powerful acceleration, no gears to change
Customers have been driving Renault EVs since 2011 and more models range of electric LCVs  in UK. If you are looking for personal car of for your business then Renault will sort you out.  So you'll be pleased to hear that with a Renault Pro+ electric van, you could make significant savings compared to running a diesel or petrol van. Plus, with over 20,000 charging points in the UK, isn't it time for you to join the electric revolution? Electric isn't just the future, it's right now.
Join the newsletter to receive the latest updates in your inbox.