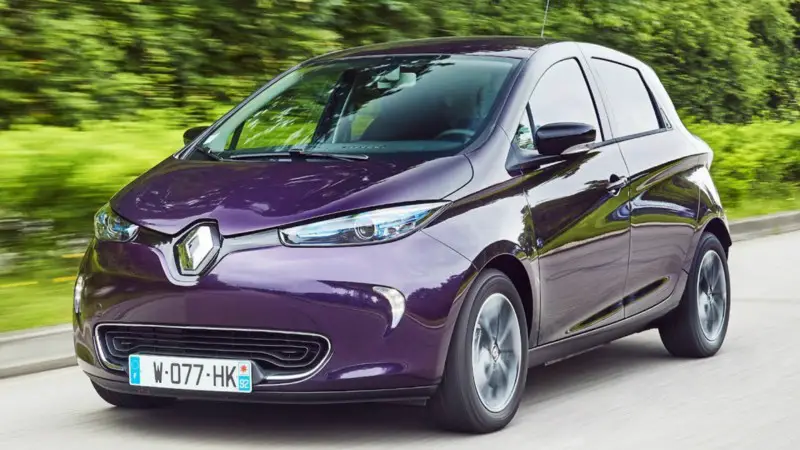 The Renault Zoe is one of the best-selling all-electric vehicles. The refreshed version of the Zoe will launch later this year (2019) with a slightly updated design.
The zero emissions ZOE has a real-world range of around 300 km(400 km of NEDC range) and is powered by a 41 kWh lithium-ion battery pack that delivers output of 68 kW and 220 Nm through ZOE's electric motor, allowing the Zoe to accelerate from 0–100km/h in 14.5 seconds, sending torque through the front wheels.
While that 0–100km/h figure may seem eternally slow, the 1480 kg Zoe does the 0–60 km/h dash in a much quicker fashion with acceleration tapering off from there to 100km/h, which makes it perfectly reasonable to drive in city driving conditions.
Ahead of the driver is a configurable LCD display that offers driving range information and battery charge state. It's nicely presented and uses a quick refresh rate, so there is little lag when accelerating or presenting new information on the screen.
Charging the Zoe at home on a standard three-pin, Type 2 plug takes around 13 hours from flat (3 kW), while a wall box installed at home reduces that time to around six hours from flat (7 kW). It then steps down to two hours for a 22 kW charging unit and just one hour for a 43 kW rapid charger.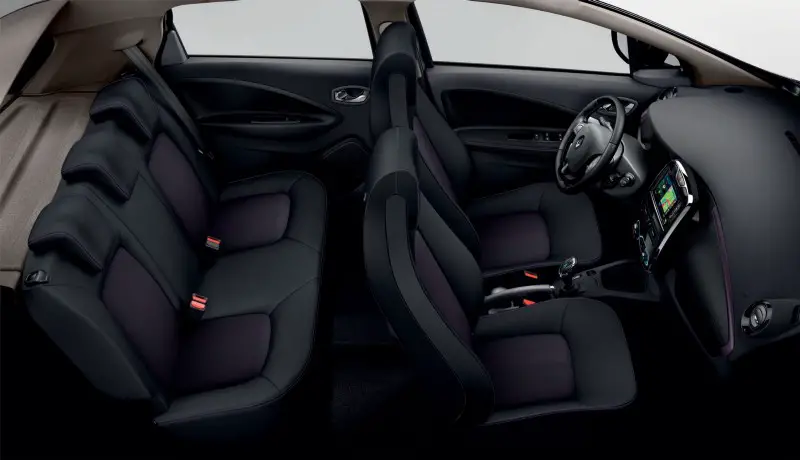 The interior has new instrument cluster, dashboard, and Easy Link interface.It features a new front fascia, which is inspired by the Zoe e-Sport concept.The powertrain is also getting a significant update, but it's unfortunately not getting the dual motor of the Zoe e-Sport concept.
ALSO SEE : Renault zoe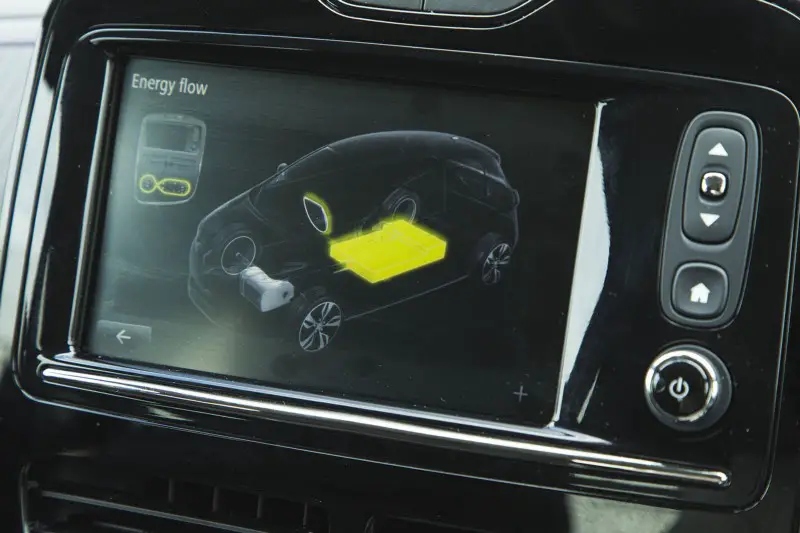 It comes with single-zone automatic climate control, passive key entry and start, electric windows, cruise control, rear parking sensors with reverse-view camera, power-folding door mirrors, automatic halogen headlights, DAB+ digital radio with auxiliary and Bluetooth connectivity, satellite navigation with smartphone connectivity and 16-inch alloy wheels.
Compared to the BMW i3, the Zoe is around the same size with measurements coming in at 4085 mm long, 1730 mm wide and 1562 mm high. Cargo capacity is 338 L with the second row in place, which expands to 1225 L with the second row folded. It's a decent space and is surprisingly big for a car of this size.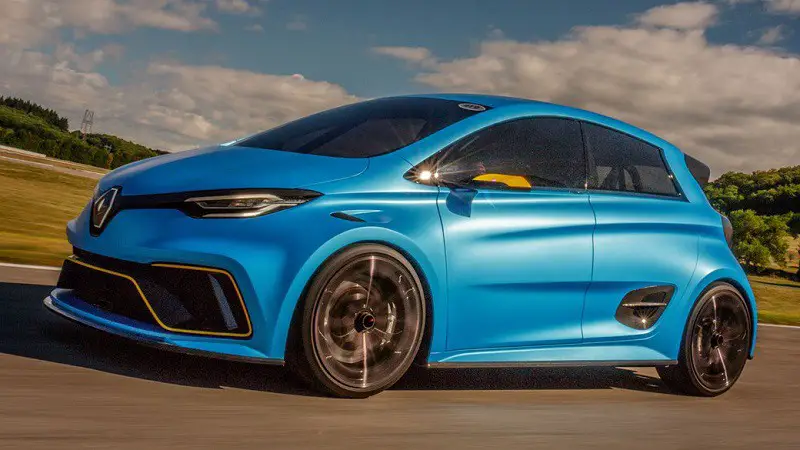 At the second row and you'll find it a cramped and fairly barren place. There's little knee or head room for taller passengers, and the floor sits quite high, which means your knees will sit in an odd position while you're in the second row. There's little storage space, no map pockets, and the doors are lined with hard plastic materials, which makes it a place for short-distance trips only.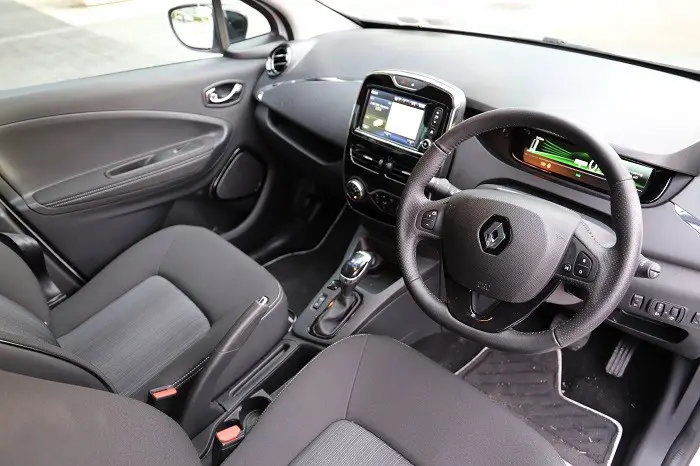 The front row is nicely presented, there's a lack of quality materials used throughout all touch points. The doors are lined with hard plastic, there's nowhere to place your phone, and central to the cabin are hard to reach cup holders. The doors close with a hollow thud, and the centre console is a little flimsy and doesn't feel solidly fixed.
The centre of the cabin features a 7.0-inch R-Link infotainment system with a colour touchscreen and smartphone connectivity. It's a reasonable infotainment system, but is let down by clunky menus and hard to use navigation. The voice-recognition system is fairly useless and struggles with even basic voice commands in comparison to other vehicles with similar systems.
You won't find blind-spot detection, radar cruise control or autonomous emergency braking. At night time, the lack of headlight power will also immediately become obvious due to the lack of intensity on offer from the halogen headlights (even with high beam).
In and around the city, the Zoe has plenty of torque available almost instantly. It accelerates briskly, and is easy to park and manoeuvre around tight spaces. At low speeds it emits a humming sound for pedestrian protection, which is a handy feature given how quiet it is.
Catch the Zoe off-guard and it's possible to spin one of the front wheels with some steering input. This results in immediate torque reduction until the traction control settles and ramps torque output up again.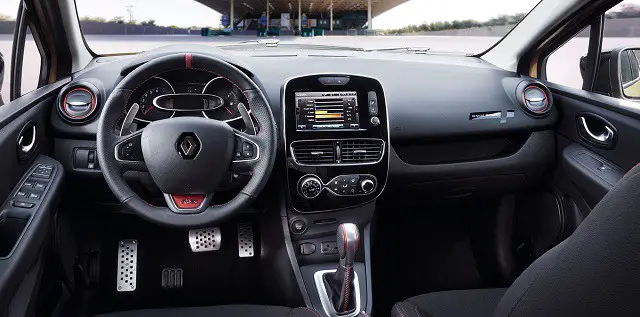 Steering feel is good, but the steering wheel feels too big for the car . Unlike some electric vehicles that bring on regenerative deceleration quite hard, the Zoe brings it on smoothly all the way down to a crawl, which makes it a fun job of easing off the throttle early to bring it to a stop without using the brakes.
Renault has done a good job with the ride. It uses a pseudo MacPherson-type suspension at the front and a torsion beam at the rear, while riding on 195 mm wide, 55 mm profile tyres and 16 mm inch alloy wheels (17-inch alloy wheels optional). The ride is compliant and absorbs bumps with little complaint, but it can get a bit busy on continuous undulations and when fully loaded with passengers.
Price starts at $47,490
Join the newsletter to receive the latest updates in your inbox.