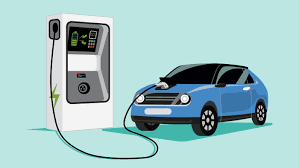 Electric vehicle takeoff in Africa has taken a long due to several struggles that the continent has been experiencing. The struggles are stepping stones to electric vehicle adoption in the country. One of the important lessons to learn from the failure of electric vehicle companies in Africa is the need for effective planning and implementation strategies. Many of these companies failed due to poor planning, inadequate research, and lack of understanding of the local market.
Some companies launched electric vehicle models that were not suited for African roads and climatic conditions, leading to poor performance and low demand. To mitigate this risk, electric vehicle companies should undertake extensive research to understand the local market and tailor their products to meet local needs and preferences.
Related: Why Africa's adoption of electric vehicles has not fully taken off.
The second lesson is the need for adequate infrastructure to support the growing number of electric vehicles on the continent. This is because electric vehicles run purely on battery therefore, a need for charging stations to be installed on major highways or even after some kilometers of drive just like the gas stations, they could also be installed in major malls and recreation areas like hotels. Without proper infrastructure, electric vehicle companies are likely to struggle to gain a foothold in the market. In order to curb this challenge shareholders need to collaborate to come up with plans that will include charging stations, battery swapping stations, and other related infrastructure.
Affordability of the electric vehicles is another challenge that needs to be addressed for fast adoption in Africa. Electric vehicles, compared to their counterparts the Internal Combustion Engines (ICEs), are more expensive hence making them seem like a luxury to most people. To address this challenge electric vehicle companies should explore innovative financing models that make it easier for consumers to acquire electric vehicles, such as leasing or financing arrangements.
Read Africa's adoption journey to the electric vehicle.
In order to reduce the cost of purchase of electric vehicles there is a need for companies to prioritize local manufacturing and sourcing of material for reduced cost which will result in higher demand for EVs. By manufacturing locally, electric vehicle companies can reduce their dependence on imports, which can be costly and subject to market fluctuations. Coal which is one of the major components in electric vehicles is mined in Congo and exported for refining and manufacturing of EV batteries, therefore electric vehicle companies need to tap this and start refining the products in order to boost the local economy by creating more jobs for the people and also reducing the initial cost of acquiring electric vehicles.
Also, electric vehicle companies need to build strong partnerships and collaborations to succeed in Africa. Many of the electric vehicle companies that failed in Africa did so because they did not have strong partnerships with local stakeholders, including governments, investors, and suppliers. To mitigate this risk, electric vehicle companies should invest in building strong relationships with local stakeholders, including working closely with governments to create an enabling policy environment.
See: The State of Electric Vehicles in Africa
Effective strategies are important to help advance the electric vehicle market in Africa. These strategies will help to evaluate and learn from previous failures and help mitigate the risks involved. By undertaking extensive research, investing in infrastructure, addressing affordability challenges, building strong partnerships, and prioritizing local manufacturing and sourcing, electric vehicle companies can position themselves for success in the African market.
Another key consideration for electric vehicle companies in Africa is to focus on sustainability and environmental responsibility. Africa is highly vulnerable to the impacts of climate change, and electric vehicles offer a promising solution to reduce greenhouse gas emissions and promote sustainable transportation. By promoting the benefits of electric vehicles and investing in sustainable practices, electric vehicle companies can also enhance their brand reputation and attract environmentally conscious consumers.
Also: How Electric Vehicles Will Drive Africa's Future Automobiles.
However with all the above challenges highlighted it is important to come up with ways that can encourage EV adoption, One of the most effective ways to encourage the adoption of EVs is through government policies and incentives. Several African countries have implemented policies and incentives to support the growth of EVs. For example, in South Africa, EVs are exempt from import duties and VAT, making them more affordable for consumers. In Morocco, EVs are subject to lower registration fees and annual taxes compared to gasoline-powered vehicles, while in Rwanda, importers of EVs are eligible for tax incentives.
Also, coming up with a regulatory framework will help in deploying electric vehicles to more countries on the continent. In Kenya, the government has developed a policy framework to support the adoption of EVs, which includes measures such as creating a regulatory framework to govern EV operations and providing funding for research and development. The government of Nigeria has also taken steps to promote the adoption of EVs by developing a national policy on electric mobility, which aims to encourage the use of EVs and support the development of EV infrastructure.
Read The journey of electric cars in Africa.
Reasons why African startups are failing
In 2021, Nigerian mobility startup Metro Africa Xpress (MAX) became Africa's most-funded startup in the electric vehicle (EV) space when it raised $31 million in a series B round to expand into Ghana and Egypt. The company set a goal to provide vehicle-financing loans to more than 100,000 drivers over two years and build EV infrastructure in its new markets.
Read: Africa Electric Car Mobility
Two years on, however, industry advocates believe the company's goals are too ambitious given the high EV prices, unfriendly government policies, lack of charging infrastructure, high customs duties, and bad roads in African countries.
EV startups have found little success in Africa so far. In November 2022, NopeaRide, a Kenyan EV taxi service, stopped operations following the insolvency of Ekorent Oy, its Finland-based parent company and majority shareholder. About 6,000 out of the 12 million cars in South Africa are electric, and an estimated 350 of the 2.2 million vehicles in Kenya run on electricity.
Read: Is Africa ready to drive electric cars?
Electric tuk-tuks and motorcycles are also beginning to replace their fossil-fuel counterparts in some African cities. East Africa is leading the charge at the moment. But success there may encourage other regions. In Rwanda the authorities want all motorcycles to be electric as soon as possible. Startups pushing the drive include Ampersand and Safi in Rwanda, ARC Ride and Ecobodaa in Kenya, and Bodawerk and Zembo in Uganda.
Faster charging and longer-lasting batteries are essential to the success of EVs. Battery performance is even more critical in the African case. If EV batteries take too long to charge and are quick to discharge, in African countries where power is scarce and its availability is often erratic, their utility diminishes significantly. Fortunately, emerging technologies may mean that African countries may not need to worry about weak and slow-to-charge batteries for much longer.
See Opportunities for Africa in the electric vehicle market.
Israeli startup StoreDot developed a technology that can power a flat EV battery to store 100 miles worth of charge in five minutes. The firm plans a mass rollout by 2025. In partnership with oil major BP, also an investor. StoreDot plans to install its super-fast chargers in refitted BP filling stations. Thus, EV owners would be able to charge their batteries in about the same way and in equal or less time than needed to fill the tanks of ICEVs. A near-future reality of ultra-fast EV chargers in gas stations is an easily adaptable model for African countries.
More electric vehicles on African roads in 2023.
African electricity grids are often weak. However, the existing ecosystem of standby fossil-fuel generators can mitigate this constraint. Off-grid generators provided eight percent of African electricity generation in 2018, according to the International Energy Agency (IEA).
Join the newsletter to receive the latest updates in your inbox.