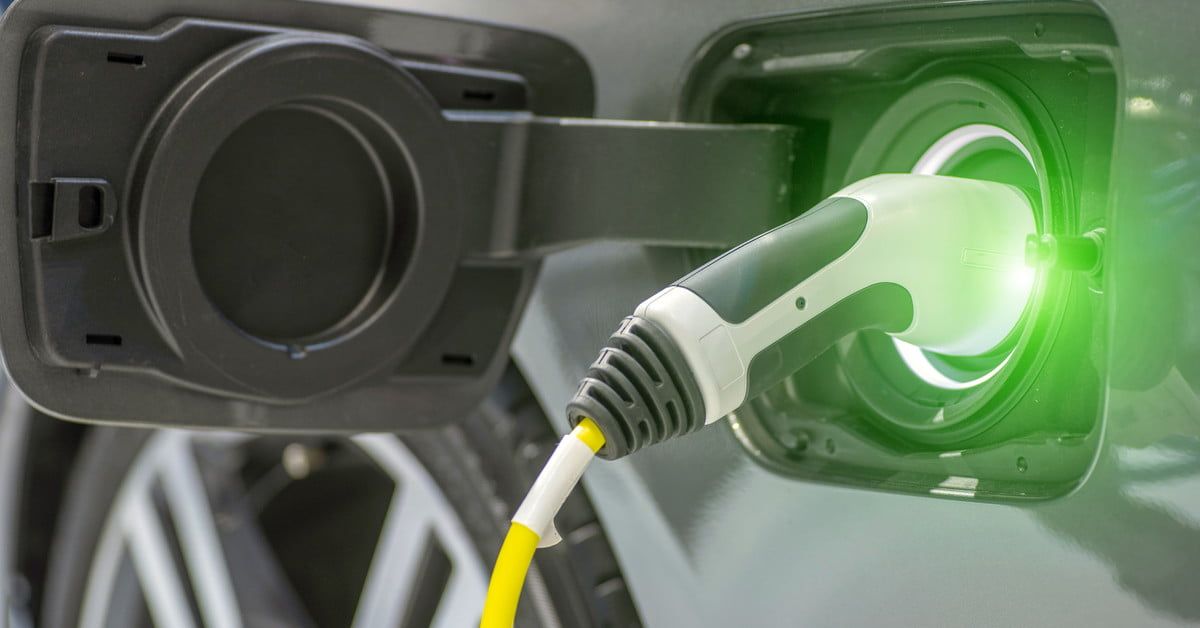 Hybrid and plug-in electric cars have the potential to reduce emissions significantly more than conventional automobiles. The benefits of HEV emissions differ depending on the vehicle model and kind of hybrid power system.
Due to technological advancements, evolving policies and the growing popularity of EV companies like Jet Motor Company, EVs are now sharing the same roads with conventional vehicles. And some regions already perceived it as the future of transportation.
According to reports, the adoption of  EVs across the globe is rapidly gaining steam. It is estimated that adoption has increased more than six-fold since 2015.
In 2020, over 11 million registered electric vehicles including cars, buses, vans and trucks were on the road across the world. This number is projected to rise to 145 million by the end of the decade.
When driving all-electric, EVs emit no tailpipe emissions and PHEVs emit no tailpipe emissions. The life cycle emissions of an EV or PHEV are determined by the power sources used to charge them, which vary by location.
Public transport presents the best business case for electrification. This is especially true for the bus market as it already produces buses largely for the domestic market.
South Africa s a good destination for   lithium-ion batteries because of its existing battery manufacturing and recycling industry. South Africa possesses 78% of the world's manganese. In addition, other raw materials required in the cathode are mined in Sub-Saharan Africa.
The African governments are pushing for the changes in response to emission reduction pledges, rising urban air pollution concerns, and the ongoing volatility of the crude oil price. Governments have adopted financial and non-financial incentives to make electric vehicles an appealing purchase in order to boost uptake.
While South Africa has not yet entered the ranks of countries witnessing a rapid increase in electric car use, the country, like others, has the same emissions obligations. Energy security in the transportation industry is also appealing.
Geely Motors has been part of the much-required technological implementation of EVs in the African Continent as part of the global electrification initiatives. It has recently introduced the Emgrand EV into the African Market which has varied features of operations including 400 Kilometers of operational range.
It has been integrated with the Intelligent Battery Temperature Control system. The Drivetrain runs on the most advanced Permanent Magnet Synchronous Motors based application.
Mazibuko is the home grown brand of EV Manufacturing in the African Region with its focus shifted on affordable Electric vehicles designed for buffer material integrity and composition requirements. The M1B will have a capacity of 500 kW, split in two motors, one at the front and one at the back. Battery power will be 120 kW/h, giving it a range of 400 km when fully charged.
Even fewer electric cars are in operation in most other African countries. This is because the most popular vehicles are second-hand cars.
Reports estimated that about 40% of the global exports of used vehicles go to Africa. Specifically, in Nigeria, Kenya and Ethiopia it is estimated that the proportion reaches about 80–90% of total vehicles imported.
There are few factors thatslow down the EV adoption in Africa:
Government Policies
However, this might not change soon. Unlike Europe where government policies are forcing automotive markets to embrace more climate-friendly options like Evs, Africa's governments are more relaxed.
Only one African country, Cape Verde, has taken steps to phase out the sale of internal combustion engine vehicles by targeting an end to imports of such vehicles by 2035.
In comparison, about 17 countries have made similar laws across Asia, Europe and America. In addition to that, many of the countries pledge to SDGs net-zero greenhouse gas emissions.
Poor Infrastructure - Roads, Electricity, EV chargers
Secondly, even the relatively slow adoption of EVs in Africa faces infrastructural challenges like weak electricity grids, Bad roads and lack of public E-chargers.
While grids in Europe have been able to cope with electric mobility, electricity systems in many African countries are already under strain. Frequent blackouts in some countries could limit consumer demand for electric cars, as it cuts off access to transport.
For example, in Nigeria, the average access to electricity is about 12 hours and there are no known public EV charging stations in the country.
Things are a bit better in SouthAfrica. The country is ranked fifth globally in the ratio of public electric vehicle (EV) chargers to electric vehicles in 2020. Only Korea, Chile, Mexico, and the Netherlands have more chargers per EV.
However, that is just one out of 54 countries that are on the continent.
Insufficient charging infrastructure continues to prevent wider use, as does the low supply of appropriate electric vehicles in many sectors, such as heavy industry.
Less than the average cost of living
The cost of EVs have dropped drastically over the years, the advancement in Battery Technology and the huge investment in EV startups have made buying an EV affordable.
However, despite falling battery costs, the promise of savings over the lifetime of an EV from lower fuel and maintenance costs, the upfront prices remain out of the range of average Africa.
According to Cox Automotive, the average cost of a new electric vehicle is about $55,600 (N23M). This is way above the average yearly salary of N2M made by the average Nigerian living in Lagos.
Source
i) Mobility foresight (2023) Africa Electric Vehicle Market 2023-2030
ii) Tchpoint Africa (2021) Global EV adoption: The reality in Africa may be different
Join the newsletter to receive the latest updates in your inbox.