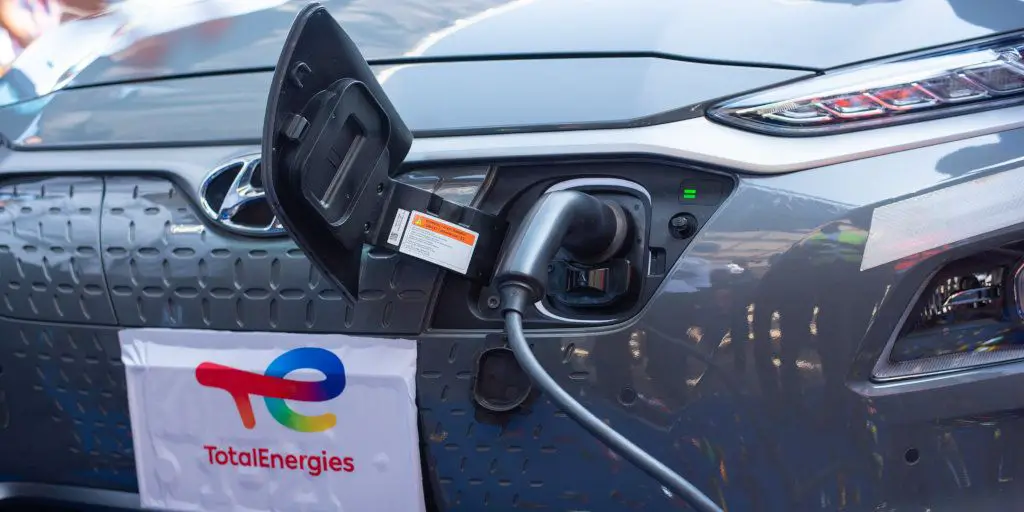 The African continent's shift to electric mobility lags behind Europe, the US, and China. Nonetheless, several African countries are developing comprehensive policy frameworks to catalyze the transition and adoption of electric mobility.
Africa's Electric Vehicle Market is undergoing steady growth with escalating demand for electric vehicles and charging infrastructure in Africa. To support the market for EVs, several charging stations are being installed in various parts of the continent. To achieve this goal, the African Development Bank has launched a program to build as many charging stations in Africa. The government is offering incentives and subsidies to encourage the adoption of EVs.
African countries are also investing in vehicle manufacturing facilities to produce EVs. The increasing effects of climate change, such as rising temperatures and poor air quality are driving demand for more environmentally friendly transportation solutions. Thus, the market for electric vehicles is proliferating in recent years.
To ensure a sustainable future for EVs, renewable energy sources such as wind, solar, and hydropower are being integrated into charging infrastructure. Moreover, ride-hailing services such as Uber and Bolt are also promoting the use of EVs by integrating them into their fleets which is turn out to be a major development in the Africa Electric Vehicle Industry. The market for electric vehicles is expected to grow in the coming years as private companies, governments, and financial institutions are investing in the development of charging infrastructure and vehicle manufacturing across Africa.
Momentum is anticipated to escalate especially after the European Union (EU)proposed to phase out diesel and petrol car sales in a major market shift by 2035. This decision will positively impact African countries like South Africa, which exports nearly 64% of its manufactured vehicles to global markets.
In countries such as Kenya, Ethiopia, Senegal, and Côte d'Ivoire among many her government is coming up with policies to incentivize EVs for quick adoption.
UNEP, through its Global E-Mobility programme, has been helping African countries to come up with the right policies to switch from fossil fuel mobility to electric mobility. Some 19 countries have allocated part of their Global Environment Facility funding to electric mobility but UNEP would like to see more countries and cities make clearer pronouncements such as the dates when they will phase out internal combustion engine vehicles.
Early leaders in the market
South Africa, Mauritius, Seychelles, Rwanda, and North African countries are the early leaders in the EV market, according to UNEP. Governments have been reviewing their taxation structure, adopting EV policies and standards to favour EV uptake, and the private sector is also keen to have a share in this market. Their are close to 50 startup companies in Kenya in the electric two- and three-wheeler space and by May 2021, out of which 18 have being established faster than ever before
In West Africa 15 Ecowas states have adopted a regionally harmonized fuel economy roadmap that includes targets for EVs. New tax measures introduced under the fuel economy initiative in Mauritius in 2019, such as reduction in excise duties by 5-15% depending on the type of electric car, have resulted in a significant increase in hybrid and electric vehicles to 14,060 units and 206 respectively in January 2020 compared to just 43 hybrid vehicles and two electric cars a decade earlier.
Shift in East Africa
The Kenya-based Association for Electric Mobility and Development in Africa (AEMDA) says that East Africa has been the centre of Africa's radical shift to electric mobility. Rwanda leads in the promotion of e-mobility through its recent raft of policy measures that include reduced electricity tariffs for EVs, zero VAT tax on EV consumables, exemption from import and excise duties and rent-free land for charging stations.
Kenya has also gained critical market momentum to increase the adoption of electric mobility and has set a target of 5% of all newly registered vehicles to be electric by 2025.
AEMDA says, Kenya's 64% of market players in e-mobility have invested in local assembly. They foresee a high demand for EVs especially in the two- and three-wheeler segment which would be more affordable compared to four-wheelers.
In North Africa, Morocco plans to achieve 23% energy savings in the transport sector by 2030 while Egypt is working on a national e-mobility strategy. Egypt is trialing 12 electric cars and plans to produce its first 100 in August 2022, while the country will build 3,000 charging stations in a joint manufacturing deal between El Nasr Automotive Manufacturing Company and the Chinese Dongfeng Motor Corporation.
Source:
i) Tonderayi Mukeredzi (2021) Opportunities for Africa in electric vehicle market
Join the newsletter to receive the latest updates in your inbox.