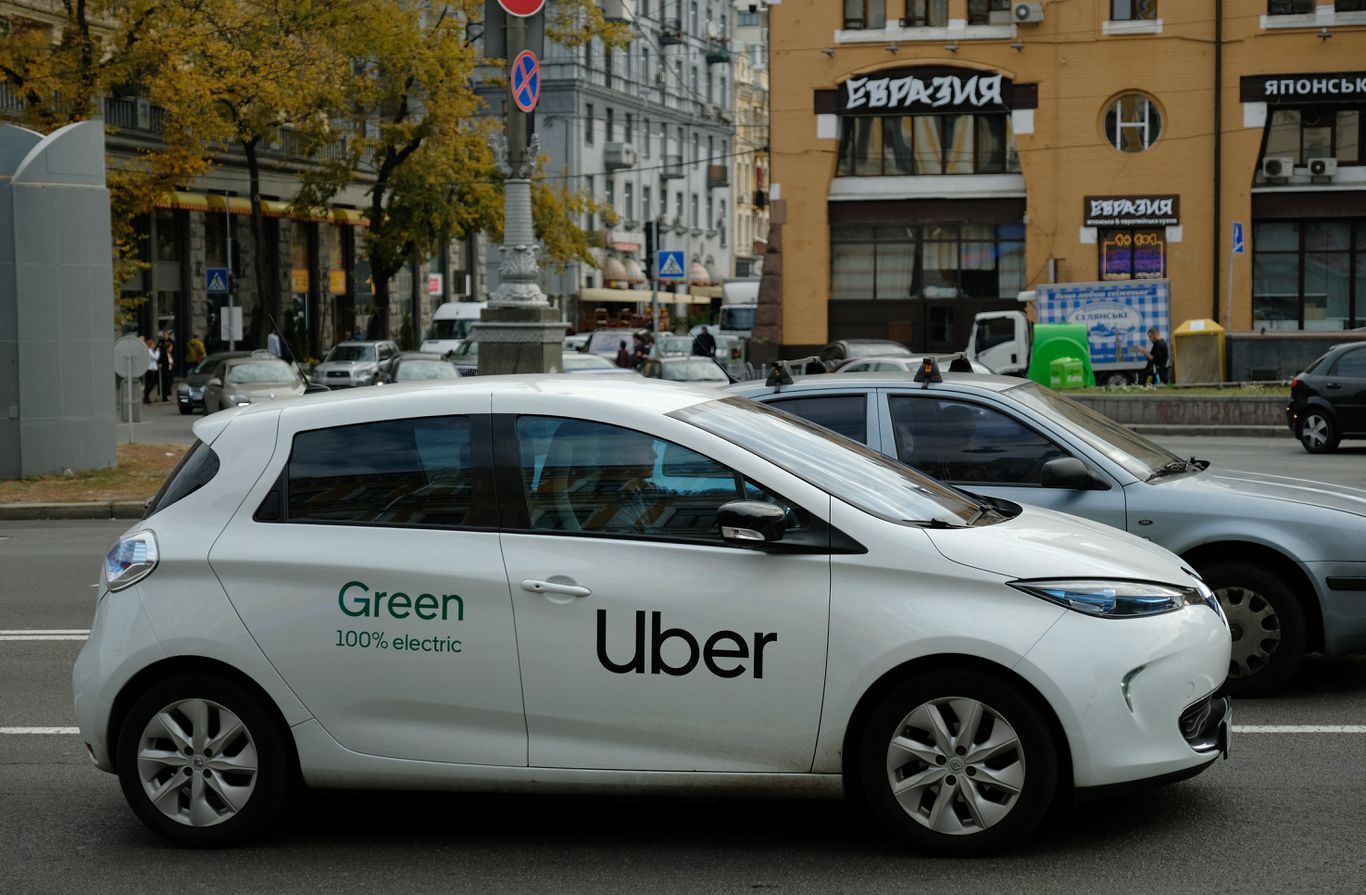 Uber has announced it will shift to 100 percent electric by 2030 in US, Canada, and Europe and by 2040 for the rest of the world. But rather than pay drivers directly to trade their gas-burning vehicles for electric ones, the company will impose an extra fee on trips completed in an electric vehicle to give extra incentives to their drivers which will see all switch to electric cars.
Uber's announcement comes nearly three months after its rival Lyft pledged to offer only electric vehicle rides in 2030. Some experts have cautioned that the timeline is optimistic for ride-hailing corporations.Charging infrastructure for electric vehicles is also an issue. Many drivers live in multi-unit dwellings and do not have a garage, according to Shin-pei Tsay, director of policy, cities and transportation at Uber.
The company is also launching  "Uber Green" surcharge in 15 cities in the US and Canada. For an extra dollar, riders can specifically request a hybrid or electric vehicle. Drivers who use hybrid or electric vehicles to pick up passengers will get an extra 50 cents per ride, while drivers using specifically battery-electric vehicles get another dollar on top of that — for a total of $1.50 extra per ride.
Therefore this means for hybrid or electric vehicles customers will need to pay extra cost for the trip, Uber sees this as a necessary cost to help speed the transition to a zero-emissions fleet. Uber will also spend $800 million of its own money to help hundreds of thousands of drivers in the US, Canada, and Europe transition to battery EVs by 2025.
For example, drivers won't be required to drive electric or hybrid vehicles to make money on Uber's app, even by the target date of 2030. The company believes the shift to zero emissions will be enormous and that more good will come from incentivizing drivers rather than punishing them.
It might be hard to convince the Uber drivers to switch to electric cars because most of the drivers are classified as independent contractors, and many use their personal cars to drive for not just one but several gig economy companies. In 2018, Uber explored providing cash incentives to some North America-based drivers who switch to electric vehicles, but it never expanded the program beyond the original pilot phase.
Uber will work with automakers — General Motors in the US and Canada, and Renault-Nissan in cities in the UK, France, Netherlands, and Portugal, to extend attractive offers on electric vehicles to drivers. It will work with car rental company Avis to make EVs more accessible for drivers to rent.
Uber is also looking to governments to help it transition to electric mobility. The company doesn't expressly reject regulations requiring ride-hailing companies to use more EVs, though it does say it "urgently needs more robust collaboration between industry and government stakeholders." Uber points to its progress in London, where it recently added an extra 15 pence (USD $0.19) per mile under its new Clean Air Plan. The surcharge will go toward helping Uber drivers switch to EVs, with the goal of having all cars on the app be fully electric in London by 2025.
A 2020 study by the Union of Concerned Scientists found that ride-hailing services generated 69% more emissions than the trips they aimed to replace. "Climate changes remains an existential threat and crisis that needs every person, every business and every nation to act," Uber CEO Dara Khosrowshahi said. "We know this is going to be hard."
Also read: Electric taxi set to take over the ride-hailing services
Transportation is the largest source of US emissions. Today, only 0.15% of Uber trips are taken in electric vehicles. Electric cars are cheaper to operate than gas-powered vehicles, but can cost 50% more than a gasoline–fueled car to purchase upfront.
Uber said in a Europe-focused report that it released Tuesday ( Yesterday), that many drivers would face a significant earnings reduction unless they have access to a home charger and a generous subsidy to close the gap for the total cost of owning an electric vehicle.Currently there is lack of affordable and second hand electric cars.  The price gap between a used gas-powered car and a new electric vehicle can be up to 30,000 euros, according to the report.
Uber is expanding a feature that allows users to request a ride in an electric vehicle. Uber says the option is available in 37 European cities already and will be in 60 global markets by year's end, including San Francisco, Los Angeles, San Diego, Chicago, Denver, Seattle and Toronto.
Join the newsletter to receive the latest updates in your inbox.