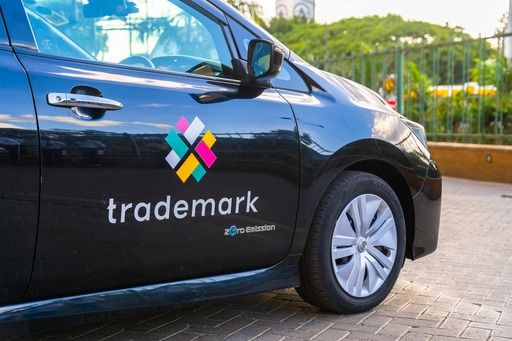 Trademark Hotel has unveiled its first batch of four Nissan leaf electric vehicles (EVs) for its guest transfers in efforts to align with the global agenda to phase out gasoline and petrol cars to curb climate change. The vehicles comprising 2018 and 2019 models have a 40 kWh battery and 110 kW motor, which can comfortably provide 250 km of range.
"In recent times, we have seen an increased demand for sustainable tourism products. Travelers are increasingly becoming conscious of the environmental impact associated with their travels and in turn, they are seeking to associate with brands that are mindful of these ecological impacts," stated the Director of Tribe Hotels Group Dr. Manish Shah.
READ: KenGen to install electric car charging facility
The vehicle models are supplied by travel management company Hummingbird Transport in conjunction with leasing firm Equator Mobility.
For sustainability of operations, Trademark Hotel has set up two charging stations at the facility's basement parking and has revealed plans to increase the number within the year.
The management says guest transfer charges are $40 (Sh4,950) from the airport (JKIA) to the hotel's premises located within the Village Market in Gigiri.
Transport accounts for one-fifth of all carbon emissions globally, with road transport contributing to 75 percent of all emissions in this sector.
Kenya is racing against time to catch up with the rest of the world in the shift to clean mobility in efforts to reduce pollution of the environment. As the trend picks up, a new industry of battery charging hubs that will replace fuel stations is taking shape.
READ: KenGen to start shipping electric cars in Kenya.
Kenya Power has already committed to constructing electric charging systems for homes, businesses, and the public across the country as the shift to clean transport gathers momentum.
Join the newsletter to receive the latest updates in your inbox.