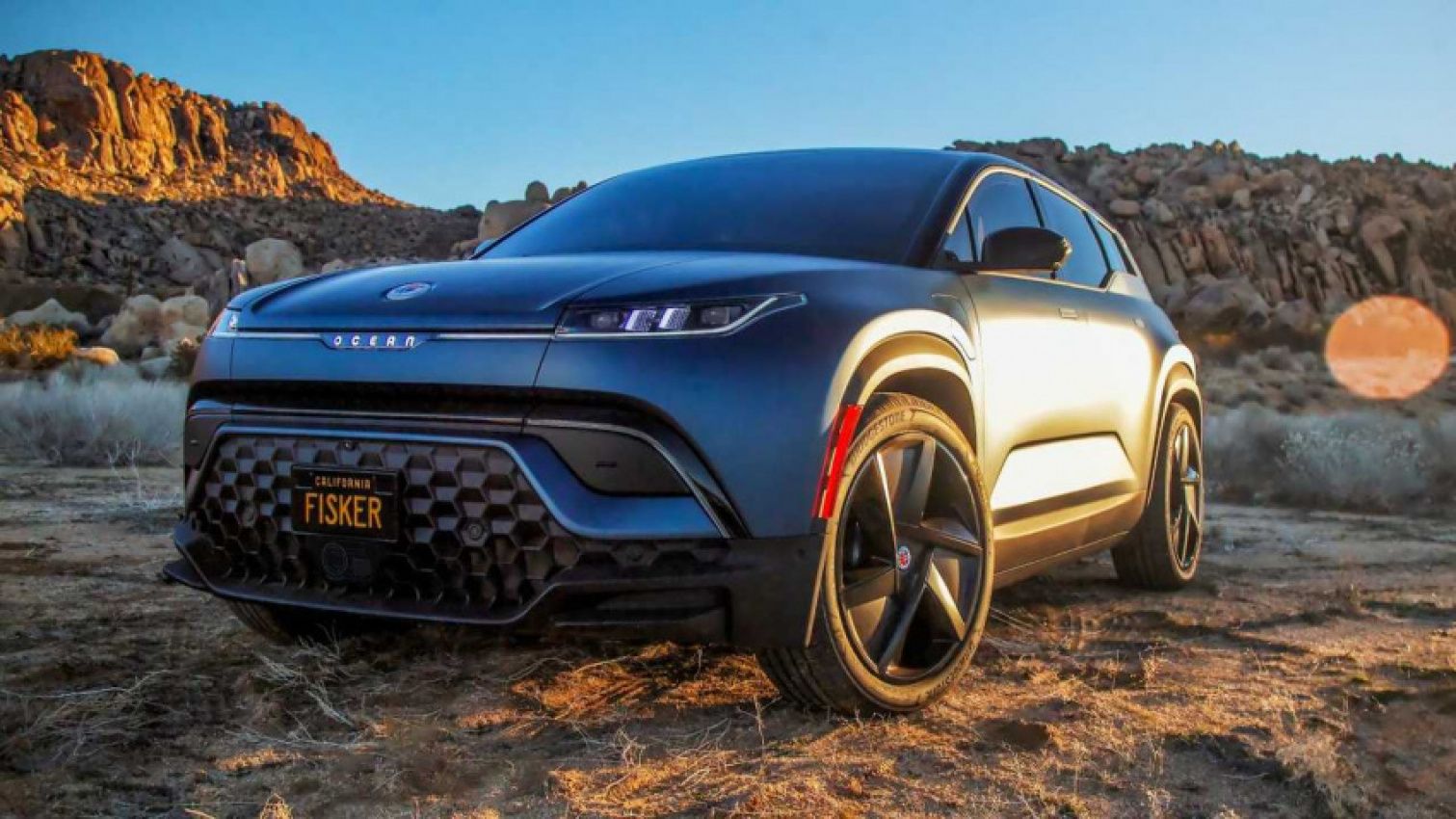 Fisker promised to debut its sport car in August 2023. The company has now released more electric vehicles which can go for 600 miles. The company has tailored the new details for each of the electric vehicles specifically for European customers. All vehicles in Fisker's lineup are now open for customer reservations worldwide. Here are some European specifications Fisker is targeting for each electric vehicle.
Fisker Alaska
The Fisker Alaska is the world's lightest and most sustainable EV pickup truck. It comes with flexible cargo capacity, sporty handling, and driving dynamics, combined with luxury SUV comfort. The bed of the truck also features a Houdini Trunk which gives you direct access to the interior. With the liftgate open, and the Houdini Trunk fully retracted, the Alaska becomes a 9.6-feet long, full-size pickup truck. In terms of range, the Fisker Alaska touts between 220 and 340 miles on a full charge.
Alaska has been manufactured to accommodate multiple cargo configurations. For instance, the cargo bed extends from 1.4 meters / 4.5 feet to 2.3 meters / 7.5 feet to 2.8 meters / 9.2 feet. It also boasts a Houdini bed divider that hides away to connect the cargo bed and rear cabin, with fold-up panels to protect the rear seats.
Alaska  will offer two battery pack options, 75 kWh and 113 kWh. Each will offer a projected range of 370 to 547 km (230 to 340 miles) and speeds of 0-100 km/h / 0-60 mph time range from 4.3-7.7 seconds / 3.9-7.2 seconds. The starting base price in Germany is €49,900 with VAT, before incentives, and a base price in the UK of £47,900 with VAT, before incentives. Fisker is expecting deliveries of its electric pickup truck to begin in 2025.
Fisker PEAR
The Fisker PEAR has five or six passengers and sporty capacity. It has few moving parts which is close to 35% fewer parts than other EVs in its class, the Fisker PEAR is 4.5 meters long. It will feature a high-performance computer, along with unique storage solutions. The ultra-wide wraparound windscreen allows drivers to take in breathtaking landscapes like the English countryside and the majestic Black Forest in Germany.
The PEAR will be available in four trim levels with different battery sizes. For instance, one offers a range of 320 km (WLTP estimate) for short trips. While another provides a range of 560 km (WLTP estimate) for longer journeys. The projected base 0-60 mph time for this electric vehicle is 6.3 seconds, and it can reach 0-100 km/h in 6.8 seconds. Pricing starts in Germany at €32,900 with VAT, before any incentives, and the base price in the UK is £30,900 with VAT, before any incentives. The company is expecting availability of PEAR beginning mid-2025.
Fisker Rōnin
It is a five-seat GT convertible, for long-distance cruising. Whether driving through the Alps or from Paris to the south of France, customers will make it on a single charge. The Rōnin will feature an integrated battery pack targeting a range of 1,000 km (600+ miles). Fisker is projecting the triple-motor all-wheel drive powertrain to deliver a massive 1,000-plus horsepower. The company is expecting to achieve 0-100 km/h / 0-60 mph in approximately 2.3 / 2.0 seconds with top speed reaching 275 km/h (170 mph). This ultra-luxury supercar has a price tag of €425,500 / £371,900. It will be hand-built in a limited production run of 999 total vehicles. Fisker is expecting deliveries of Rōnin to begin in the second half of 2025.
The Fisker Force-E
This is the first off-road SUV for the company. The special Ocean variant rolled into the stage on August 3, fully draped in matt black, mounted on 33-inch wheels, and garnered 20-inch aluminum rims. The special package also includes extra-wide fenders, and a massive roof rack. To accommodate the heavy-duty expeditions, the Force-E enjoys a higher ground clearance. The chassis is further reinforced with a titanium plate to protect the battery from potential damage.
For an extra fee, buyers can also opt for an optional interior package designed for challenging terrains and off-road expeditions. The extra features notably include rubber floor coverings, tie-downs, and even more grab handles. Under the skin, the Force-E is expected to churn out 550 horsepower, similar to the performance-oriented, dual-motor all-wheel drive Ocean. The exact pricing has yet to be revealed for now. However, more details are set to emerge by Q1 of 2024, when the Force-E is expected to make its grand debut.
Source:
i) Sean Callahan (2023) FISKER ALASKA, PEAR, AND RŌNIN SHINE IN EUROPEAN DEBUT
ii) Editor Wakesho (2022) Fisker teases its 550-mile EV.
iii) Nacim Ourabah ( 2023)Fisker Debuts Three New Electric Vehicles And An Off-road Version Of The Ocean SUV
Join the newsletter to receive the latest updates in your inbox.