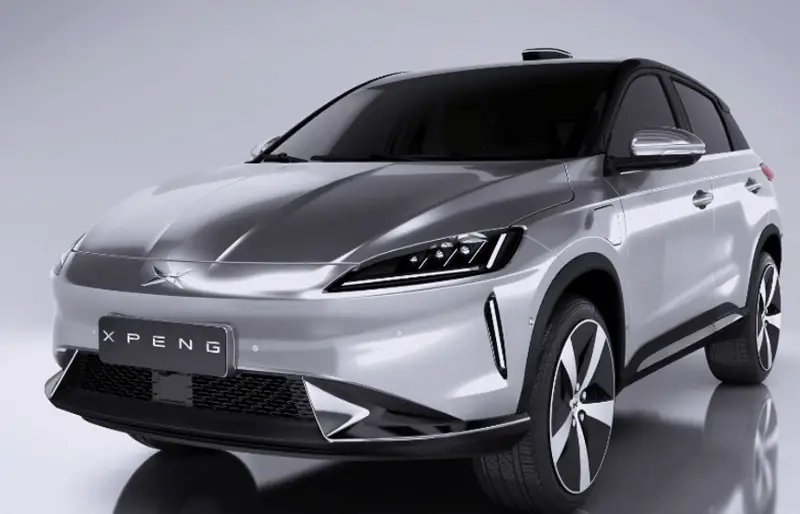 Xiaopeng Motors it will launch a four-door coupe B-class electric sedan. The wheelbase of this new car is slightly longer than the G3, which means that the car will have more spacious interior space. The length and wheelbase are close to the level of Tesla Model S.
It is also not difficult to see that the front face is round and it's design language is much similar to Xpeng G3 — the first SUV model from Xpeng Motors. This new car has moved the charging port to the rear, it will make charging more convenient.
The new car has a short front suspension, slip back, wide track with hellaflush style to try to create a stylish dynamic coupe, with hidden door handles, frame less doors and other details to further enhance high-tech and luxury sense. The petal-style five-spoke rim also enhances the sporty character. We can see a central control panel through the window, but it is still unknown whether it is the same as Xpeng G3.
The B-class electric sedan will be trial-produced at the Zhaoqing plant at the end of the third quarter of 2019. In addition to continuing and inheriting the features of Xpeng G3, the new EV will be upgraded in terms of artificial intelligence and autonomous driving.
Join the newsletter to receive the latest updates in your inbox.