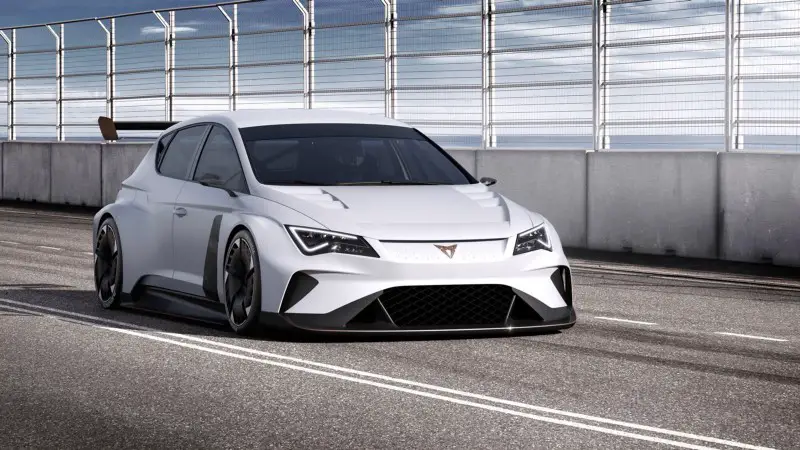 Cupra, which is the performance arm of SEAT, is developing the striking e-Racer — a zero-emission track car capable of 0–62mph in just 3.2 seconds.
Despite a giant battery making it 400kg heavier than its petrol-powered touring car sibling, the e-Racer's four electric motors ensure it is no slouch. The e-Racer has 300kW of on tap at all times, with the equivalent of 500 kW (670bhp), the e-Racer accelerates from 0–62mph in 3.2 seconds and from 0–124mph in 8.2 seconds. The top speed is 167mph.
The battery pack on this fully electric touring sports car is made up of 6,072 round cell batteries, which is equivalent to a battery for 9,000 mobile phones. With these figures, the range of the e-Racer makes it perfectly compatible to compete on the new E-TCR (Electric Touring Car Races).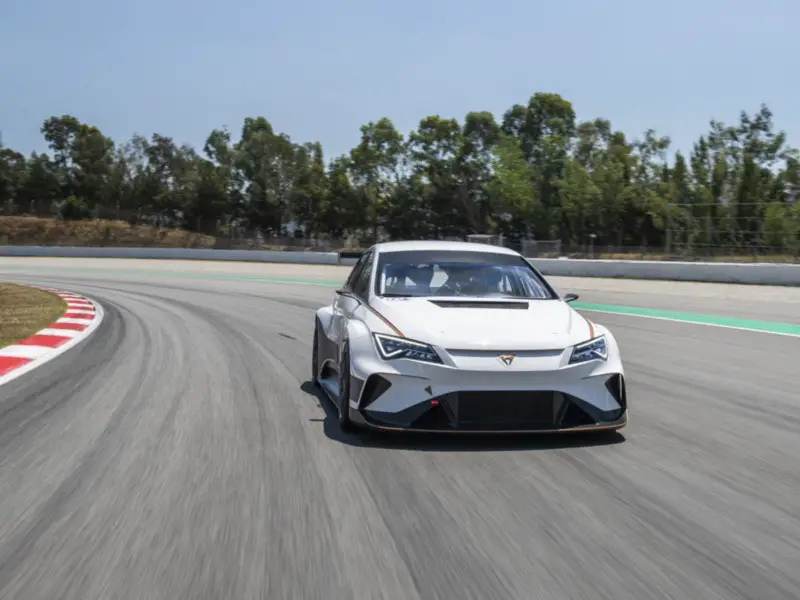 The Cupra e-Racer is a response to a growing interest in electric motorsport, the fifth season of Formula E recently concluded while the electric touring car championship set to start next year. Ekstrom is working closely with the team of engineers and technicians to fine-tune the e-Racer ahead of the launch of the new Electric Touring Car Series which starts next year.
It also gives the company the chance to take technology developed in electric motorsport and use it in electric road cars, while promoting zero-emissions motoring.
SEAT and Cupra, which view electric car racing as the future of motorsport, are currently working on a range of eco-friendly road cars.
Join the newsletter to receive the latest updates in your inbox.