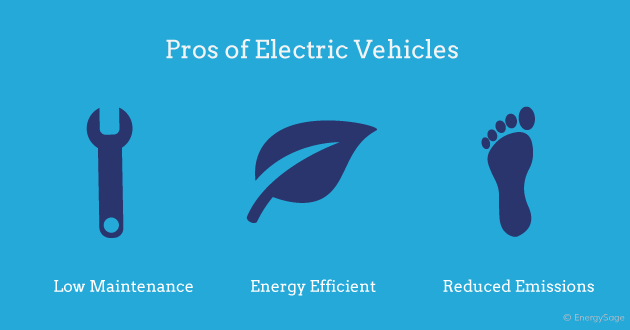 Battery Electric Vehicles are becoming popular compared to some years back when they came to the market. There are several reasons why you should own an EV, here are some :
A variety of models available in the market
New 2020 entries include the tiny three-wheeled Electra Meccanica Solo, a redesigned Kia Soul EV, the Mercedes-Benz EQC crossover, the Mini Electric, the red-hot Porsche Taycan, and Tesla Roadster, the Tesla Model Y and Volvo XC40 crossover SUV, and also from Volvo, the Polestar 2 sedan. By the end of the 2020 calendar year, we should also see a new pickup truck from Tesla and both large pickups and SUVs from startup EV makers Rivian and Bollinger and the new Volkswagen ID4 crossover.
2. Many more miles per charge
While not that long ago it seemed impressive for a mainstream electric car able to run for around 100 miles on a charge, a growing number priced in the $30,000 range (the national average price among all vehicles is currently around $37,000) are able to go for more than twice that number before needing a refresh. The recently introduced Nissan Leaf Plus boosted that model's range from 150 miles to 226, and for 2020 the Chevrolet Bolt EV gets a jolt from an already stalwart 238 miles to 259. Meanwhile, the Kia Niro EV is at 239 miles, with the Hyundai Kona Electric at 258, the Tesla Model 3 at 240 miles in its most affordable version, with the coming 2020 Kia Soul EV rated at 243 miles on a charge.
3. EVs are eligible for a hefty tax credit
With the exception of the Tesla models and the Chevrolet Bolt EV, those buying or leasing a new electric car can still take advantage of a $7,500 one-time federal tax credit. If you're buying one, it will be deducted from your tax bill when you file your next 1040 form; if you lease, it will usually be rolled into the deal. The tax credit is being phased out for Tesla and General Motors models, as those companies have already reached a 200,000-unit sales threshold. Tesla buyers will remain eligible for a $1,850 credit through the end of 2019. The Chevrolet Bolt EV's credit is also at $1,850, and it will be eliminated altogether on March 31, 2020. Also, a number of states also grant new-EV buyers rebates or tax credits to their EV-buying residents.
4. EVs are cheaper to run
If you charge an electric car at home, you can save a substantial amount of money by not having to visit a gas station. For example, the Environmental Protection Agency estimates it will cost an average $550 a year to drive a Hyundai Kona Electric crossover SUV for 15,000 miles in combined city/highway driving. How much you save will, of course, depend on local gas prices and electricity costs. According to an online cost calculator created by the American Council for an Energy Efficient Economy, it would cost a Kona Electric owner living in Seattle $350 a year to run the vehicle for 11,640 miles, while someone driving it the same number of miles in Los Angeles would pay $600, based on local power rates. You may be able to pocket even more cash by charging your EV in the middle of the night if your power company charges less for electricity during off-peak hours.
5. EVs are cheap to maintain
Sources suggest maintaining an electric car costs about one-third of what it does with a conventionally powered model. That's because electric cars don't require over two-dozen common automotive components that would normally require service or replacing. What's more, an EV owner avoids having to take the car in for periodic oil changes, cooling system flushes and replacing the air filter, spark plugs and drive belts. Regular service visits usually just consist of mechanical inspection, and rotating the tires, replacing the cabin air filter and wiper blades, and topping off the washer fluid.
6. Long-lasting battery life
Next to range anxiety, one of the biggest concerns consumers have regarding electric cars regards battery life. While it's true that an EV's battery pack will lose some of its ability to hold a charge over time, the effect is gradual. The batteries in all-electric cars sold in the U.S. are covered under warranty for at least 8 years or 100,000 miles. Kia covers the battery packs in its electric cars for 10 years/100,000 miles, while Hyundai offers lifetime coverage.
7. Second hand EVs are available and affordable
The majority of electric cars are leased, there is a wave of two- and three-year-old used models coming to market, and as new-EV sales increase, so will the number of pre-owned models coming up for grabs. The remainder of the original warranty usually transfers over with the change in ownership, and that includes the battery coverage. Late-model EVs are often sold as "certified" used cars that come with extended comprehensive warranties of at least a year.
8. Growing public charging networks
Charging networks are working furiously to install new stations, especially those that enable Level 3 DC Fast Charging that can bring a given EV up to a 75–80 percent state of charge in around a half-hour. As an example, this year Electrify America completed the installation of more than 120 fast-charging stations in Walmart parking lots in 34 states, most of which are off major highways to help facilitate interstate EV travel. Tesla owns and operates its own expansive network of what it calls Superchargers exclusively for its vehicles, with more than14,000 units globally, in public spaces and at Tesla dealerships. To make public charging easier, three of the most prominent networks — ChargePoint, EVgo and Electrify America — have forged alliances to allow access to either company's chargers without having to establish multiple accounts.
9. Clean air, silent streets, and better environment
Because it runs on an electric motor instead of a gasoline engine, a battery-powered vehicle produces zero tailpipe emissions. There's little doubt that having more electric cars on the road in congested urban areas can improve local air quality. Amazon has ordered a fleet of 100,000 electric delivery vans from Rivan this is expected to begin in 2020. Unfortunately, the net environmental effect of running an EV depends to a certain degree on how the electricity used to power it is generated. An electric car's impact on Mother Nature tends to be much greater in areas where the power comes from burning fossil fuels than it is with nuclear, wind, and solar sources.therefore electric cars are generally responsible for less end-result pollution than conventional vehicles.
10. It's possible to use solar to charge your EV
Though the equipment and installation costs aren't cheap, you can go solar and run an electric car on "homemade" power. You can have solar panels mounted on your garage roof, but it may be more cost-effective to go all in and have a whole-house system installed.
Join the newsletter to receive the latest updates in your inbox.