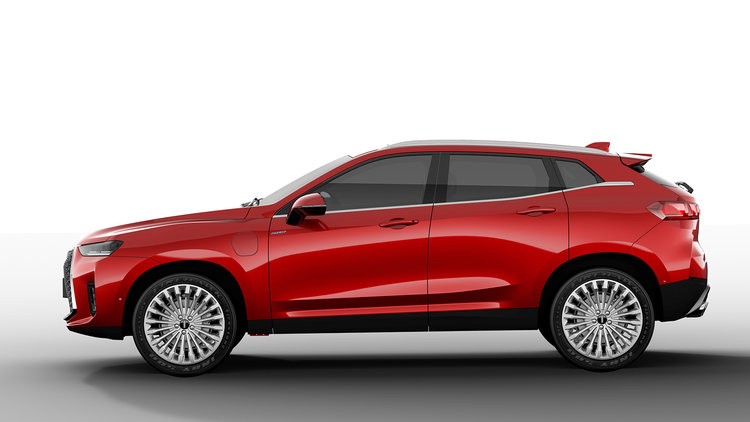 The P8 GT is a sporty coupe SUV version of the P8 SUV it comes with a giant black beak with a shiny edge around, sharp looking lights, and gigantic mirrors mounted on the doors.The WEY P8 GT is powered by a 4-wheel drive plug-in hybrid drive train and an electric motor over the rear axle. WEY claims a 0-100 in 6.5 seconds, a 210 km/h top speed, a 50 kilometer all-electric range. It measures 4790 mm /1940 mm /1672 mm, wheelbase is 2950mm, and curb weight 2281 kilograms.
This vehicle features vertical LED daytime running lights and a massive black grille with a chrome surround. Interestingly, the model does wear a set of headlights, slightly more triangular in shape than those of the regular P8. The P8 GT PHEV gets a new set of wheels, faux air vents on the front wheel arches and large wing mirrors. The side view also provides a great look at the new roof line. It has a total of 340 hp and 524 Nm of torque, all of which is sent through the four wheels via a six-speed dual clutch automatic transmission.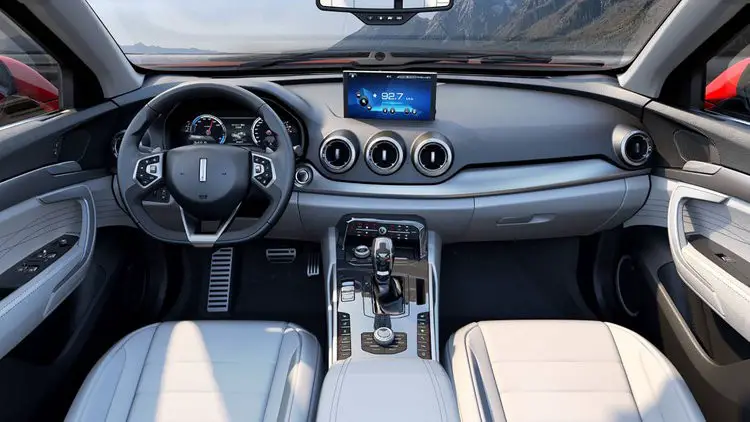 It has Lithium battery of 13 KWh rechargeable in four hours using a 220 volt home charger, and acceleration of 62 mph (100 km/h) in 6.5 seconds and a 210 km/h top speed. Additionally, it has a 50 km (31 miles) all-electric range. Safety features include autonomous emergency braking, blind spot monitoring, lane departure warning, lane keeping assist and 360 degree birds eye camera. Other highlights include the standard fitment of driver-assistance technologies with forward collision warning, adaptive cruise control,blind-spot monitoring, rear cross-traffic alert, and a video streaming rear-view mirror.
Join the newsletter to receive the latest updates in your inbox.