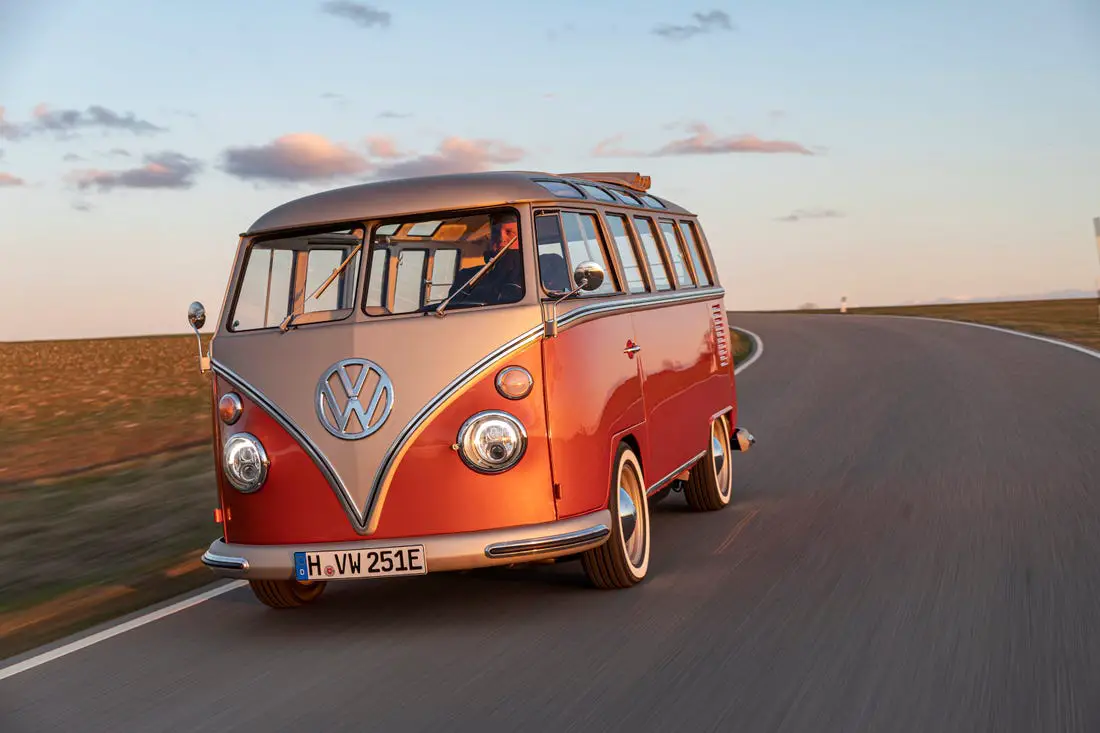 Volkswagen has been on the front line campaigning for the electrification of cars. There are several brands of the VW that have been electrified, such as the e-Golf. As a result, they have electrified their classical T1.
T1 was first discovered in 1966 as a combustion car. The car is run by a 35 kWh battery pack and an electric motor that drives the rear wheels. The standard power output is 83 horsepower, but there is an option for a larger electric motor of 101 horsepower.
Converting the T1 incurs a cost of €64,900. VW EVs have low output motor but more powerful motor. The top speed is approximated to be 130 km/h and a range of 200 km which is equivalent to 120 miles. Charging takes 40 minutes to refill to 80% using the 50 kW fast charger.
Due to the new and modern platform, the e-Bulli drives faster than its predecessor. The rear axles come with adjustable shock absorbers and coil struts, new rack , pinion steering and four ventilated disc brakes.
Some interior and exterior features of the car include LED lights that are integrated on the inside too. In the interior, there is a sporty modification on the gear selector as well as the start/stop button.
Join the newsletter to receive the latest updates in your inbox.