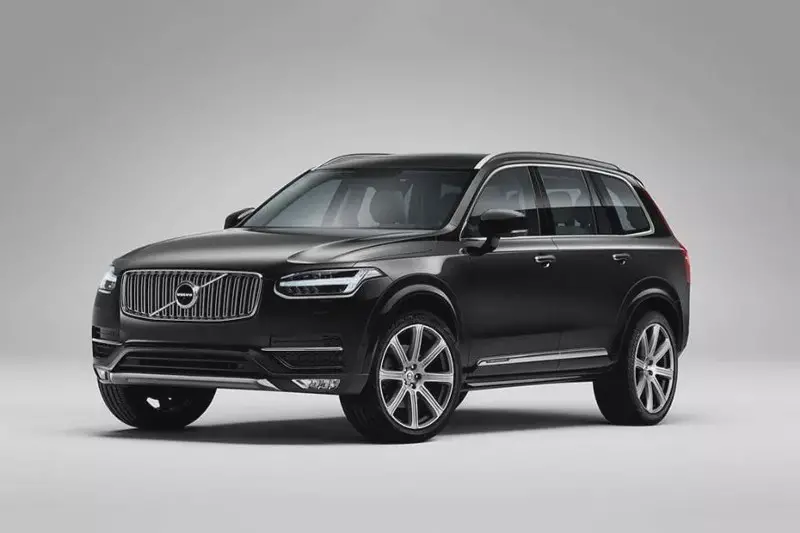 The T8 sits at the top of the XC90 range and so you get plenty of car for your money. Its interior is fantastic, beautiful designed and new technology, most of which is controlled by infotainment screen that is centrally placed. It's airy inside and the leather-trimmed seats are among the most comfortable features in this car. The car can seat up to 7 people. Acceleration to 100km/h which is equivalent to 60mph in 5.3 seconds and a range of 1 miles 21 km.
The car battery is lithium 9.2 KWh which takes 2.5 hours on a 220V charger. Volvo XC90 T8 plug-in-hybrid is a 400-hp luxury SUV with 472 lb.-ft. of torque that achieves a combined average of 53 mpg-e and a 14 mile range of pure electric drive.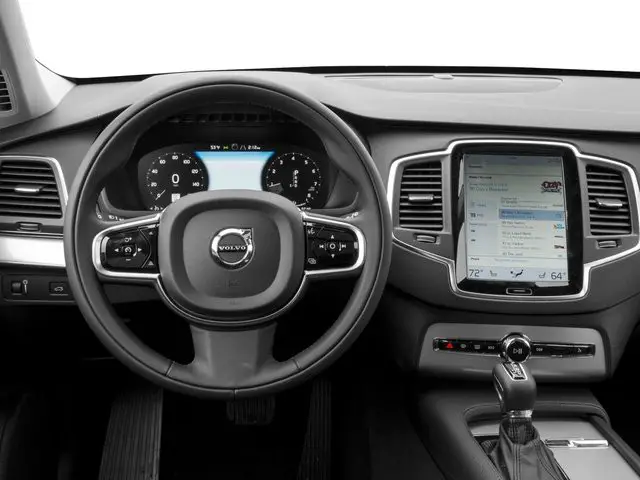 Volvo's dashboard has a 9 inch touchscreen with air conditioning, volume and other functions available via its Sensus operating system. For those who prefer physical music controls, you'll find a volume knob and play and pause buttons beneath the touchscreen. The switch gear around the Volvo is also stylish.
The car also supports both Apple CarPlay and Android Auto. The onscreen buttons are large and easy to press, and you can swipe between screens, too. Swipe one way and the screen shifts to car settings; swipe the other for additional menus. Drag down from the top of the screen and you'll find a list of notifications, just like a smartphone.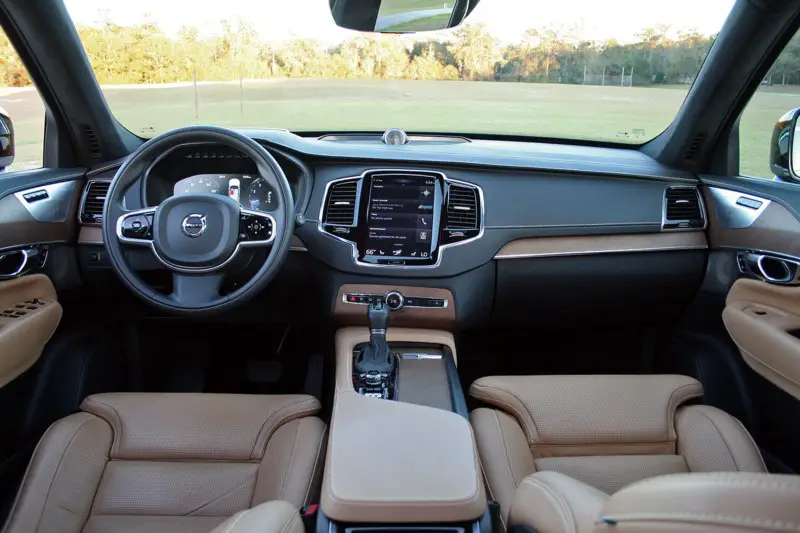 Leg and headroom are excellent in all three rows and third-row passengers shouldn't have too much trouble getting into their seats thanks to big doors and sliding middle-row seats. There are plenty of cubbies scattered throughout the cabin, with even third-row passengers getting their own storage bins.Volvo's has a beautiful polished aluminium and fine leather. They fold out from under the center armrest, and the tabletop extends out over your lap. Elegant as they are, though, they require a specific deployment and stowage procedure. The armrest will hit the tabletop if you don't extend it first, so every time you deploy the table you must extend it before you close the armrest and do the reverse when you put it away. It's a minor inconvenience and hopefully one Volvo can engineer around in the future.
Naturally, since you're not driving, you'll want to be entertained and connected. Volvo addresses this with iPads that are mounted to the backs of the front seats and connected to an in-car Wi-Fi hotspot. With the entirety of the internet at your fingertips, your entertainment options are virtually unlimited.
Connecting your phone to the XC90's entertainment system via USB or Bluetooth is very easy just pick your soundtrack for the journey and connect it to your car's Bluetooth or USB and it will automatically play . If you're using CarPlay then browsing through your library is a little awkward, although to be fair that might be more Apple's fault than Volvo's. However the sound quality is not so great for rear passengers
The car price is $67,800
Join the newsletter to receive the latest updates in your inbox.