The XC40 Recharge P8 Pure electric is pretty much everything you would  expect a Volvo full-EV model to be. This fashionable battery-powered compact premium SUV features a state of the art fully electric all-wheel drive. This SUV can accelerate from 0-62 mph in 4.9 seconds. It also comes with 78 kWh battery pack which can go for 248 miles on a single charge. Charging is available through an 11 kW AC charger or a 150 kW DC fast-charger,it takes 40 minutes to juice the battery up to 80%. The four-wheel-drive XC40 P8 Recharge features two 201 bhp electric motors, one mounted on each axle, that combine to offer 402 bhp and 487 lb ft of torque.
The exterior and interior features are same with that of conventional XC40, however, an additional of new sealed fascia in place of the traditional radiator grille for the combustion engine.The charging port for the car is located on the rear pillar similar to where the traditional petrol cap is located.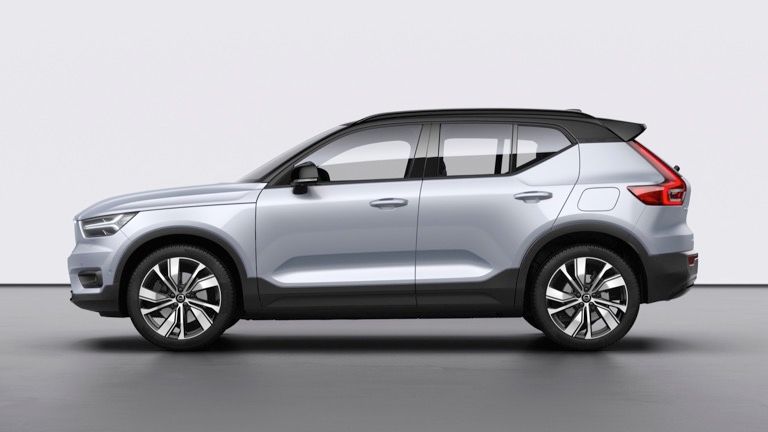 Like the standard XC40, the Recharge P8 is based on Volvo's Common Modular Architecture (CMA).The Recharge version retains largely the same dimensions with a length of 4425 mm and a width of 2034 mm. Because of the underfloor batteries, the XC40 Recharge has a slightly reduced ground clearance of 175 mm, compared with 211 mm on the regular model.
The XC40 Recharge is also the first Volvo to feature a new infotainment system powered by the Google Android operating system. That system features Volvo On Call, the firm's digital platform.The XC40 Recharge's interior is carried over from the rest of SUV's line-up ,but a new infotainment system, powered by Google's Android operating system, makes an appearance for the first time. As such, services such as Google Maps and Google Assistant are built-in to the SUV's touchscreen, without needing to connect an Android smartphone.You can expect to pay around £50,000 for the new infotainment features.
Join the newsletter to receive the latest updates in your inbox.