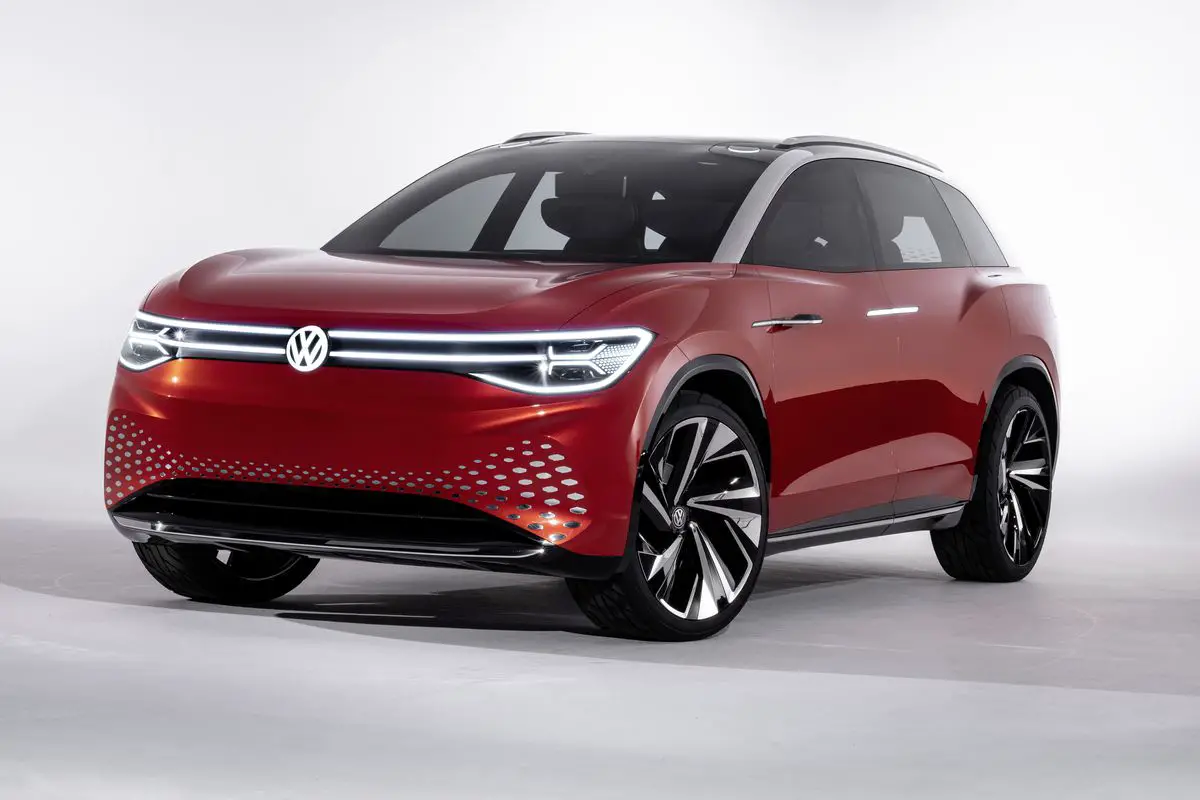 VW has unveiled its first electric SUV the ID.4 .  The ID.4 is the first long range EV for the US market for the US market. VW hopes the ID.4 will have as much impact in the US as the brand's most famous model, the classic Beetle, once did, said Scott Keogh, CEO of Volkswagen Group of America.
In 1949 to 1977 VW sold close to five million Beetles. Prices for the ID.4 will start at about $40,000, not including the widely available $7,500 federal tax credit for purchasing an electric vehicle. Factoring in the tax credit would result in a total purchase price of about $32,500. In 2022, after ID.4 production begins in the United States, VW anticipates the starting price will drop to around $35,000. But, for now, the SUV will be built in Germany. The ID.4's starting price is higher than that of the Toyota RAV4 or Honda CR-V, but similar to well-equipped versions of both those bestselling SUVs.
Volkswagen intends for the ID.4 to compete directly against those gasoline-powered SUVs. Volkswagen isn't just going after customers looking specifically for an electric vehicle, but for those looking for a small SUV in general, said Keogh. Among owners of small SUVs, 30% have said they will consider an electric model for their next purchase, he said. The ID.4 is a little smaller than the Volkswagen Tiguan, the brand's gasoline-powered compact SUV, but it has similar interior space, according to VW. That's possible because the ID'4's electric motors and batteries take up less space than the Tiguan's gas engine and transmission.
The ID.4 will initially be available in 201-horsepower rear-wheel drive versions. Special "First Edition" models, with a $44,000 starting price, will have an estimated driving range of 250 miles, according to VW. In 2021, VW will start selling a 302-horsepower all-wheel-drive model.
The VW logo on some versions of the ID.4 will light up. VW designers wanted to give the ID.4 a friendly and approachable appearance, said Keogh, without the intimidating, scowling look so many car designs have today. For that reason, the narrow "grille" design on the front emulates a smile, he said. Volkswagen now has another electric SUV to take on Tesla. On the inside, a band of light stretches across the dashboard just under the windshield. This narrow strip of light will change colors, blink or seem to ripple in various ways to provide cues to the driver. For instance, it could communicate when the vehicle is turned on or off, when doors are locked or unlocked or when the navigation suggests an upcoming turn.
The brake pedal has a double-bar Pause symbol on it, while the accelerator pedal has the triangular Play icon on it, a clever visual reference to digital media player interfaces. Instead of disc brakes on all four wheels, as most cars and SUVs have today, the ID.4 will have rear drum brakes. Drum brakes, in which brake shoes press outward onto the inside of a drum, were once common on the rear wheels of most cars since less stopping power is needed in the back, and they can still be found on some entry-level car models. While four-wheel disc brakes, in which brake shoes squeeze inward on a metal rotor, used to be common only on performance cars. Today, many passenger vehicles have them.
The ID.4 has rear drum brakes because they're better suited to an electric vehicle, according to VW. Electric cars use their brakes less than other vehicles because much of their deceleration, even when the driver presses the brake pedal, comes from "regeneration." That's when the wheels are allowed to spin the car's electric motor rather than the other way around. This slows the car while also producing electricity that's stored in the battery. For this reason, electric vehicles' brakes tend to last longer than brakes on gasoline-powered cars.
The ID.4 is based on the company's new MEB engineering platform. That basic engineering setup will be shared with a range of electric vehicles from several other Volkswagen Group brands, including Škoda, Audi and SEAT.
Charging - The ID.4 also comes with three years of fast charging with Electrify America at no additional cost, helping to reduce range anxiety. The ID.4 can be charged with both alternating current (AC) and direct current (DC) fast-charging capability. The 11 kW onboard charger allows the ID.4 to charge the battery 33 miles in about one hour, and charges to full in around seven and a half hours at a home or public Level 2 charger. At a DC fast-charging station, with 125 kW charging, the ID.4 can go from five to 80 percent charged in about 38 minutes.

Safety and drive Assist Technology- To help protect occupants, the ID.4 provides a combination of both passive and active safety systems. It features six airbags as standard—front and side airbags for front passengers, and side curtain airbags for outboard seating positions. Additionally there are a number of electronic safety systems, such as an Anti-lock Braking System (ABS) and Electronic Stability Control (ESC).
With regards to the battery, an extruded aluminum frame protects the battery system against damage in the event of a crash, and a replaceable aluminum underbody panel protects the battery against the road. Additionally, the battery is also disabled if the vehicle is involved in a serious accident.
With the standard IQ.DRIVE advanced driver assistance technology, all ID.4 models include Forward Collision Warning and Autonomous Emergency Braking with Pedestrian Monitoring (Front Assist); Blind Spot Monitor (Side Assist); Rear Traffic Alert; Adaptive Cruise Control (ACC); Lane Keeping System (Lane Assist); Travel Assist; and Emergency Assist. In addition to IQ.DRIVE features, the ID.4 includes Dynamic Road Sign Display; Park Distance Control; and High Beam Control (Light Assist).
Ref: CNN , US media site
Join the newsletter to receive the latest updates in your inbox.