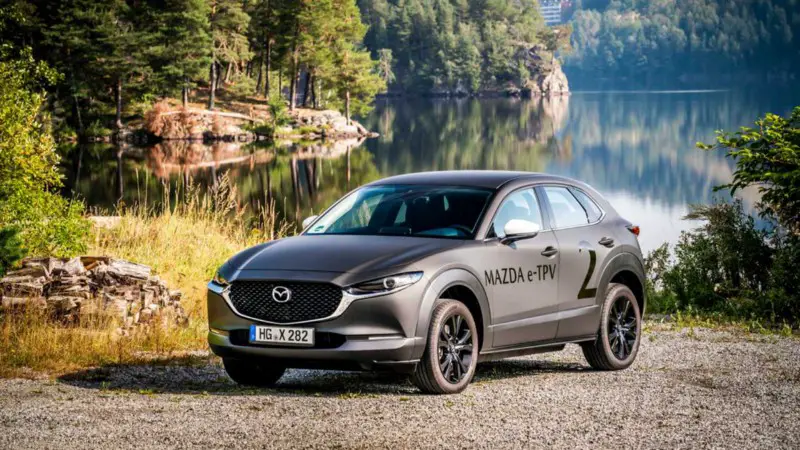 Mazda's upcoming electric car most likely won't qualify for the coveted long-range label, then. It will be an urban-dwelling EV. Motorists who need to cover long distances will have the option of ordering an optional long-range EV. Full technical specifications remain under wraps for now until the final release of this car.
The vehicle is currently in a development stage, the details are covered by a modified Mazda CX-30 body wearing camouflage that bears the words "Mazda e-TPV". Nevertheless, the vehicle debuting in Tokyo is a new model and will have no relation to the CX-30.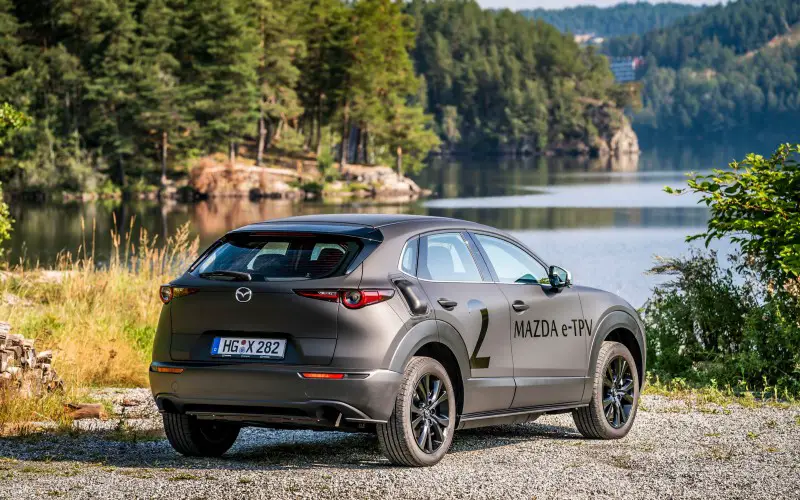 Power-train consists of a 35.5-kilowatt-hour lithium-ion battery pack that zaps a 140-horsepower electric motor into action. The battery is small, even the second generation of Nissan Leaf comes with a 40-kWh pack, and the Leaf Plus model bumps that figure to 62 for added range. To combat the battery pack's limited range, Mazda will also offer the electric vehicle with a range extender option to quell the needs of North American buyers.
Deliveries are scheduled to start in 2020, though whether the model will be sold in the United States remains up in the air. If it's a crossover, we might see it in America because Americans have a special love for crossovers. If it's a hatchback, however, odds are it will be relegated to overseas markets like Asia and Europe. Honda and Volkswagen came to a similar conclusion about the E and the ID.3 they unveiled during the 2019 Frankfurt auto show. Small, expensive city cars don't sell well in America, and even a company with Mazda's mojo can't do much to change that.
Join the newsletter to receive the latest updates in your inbox.