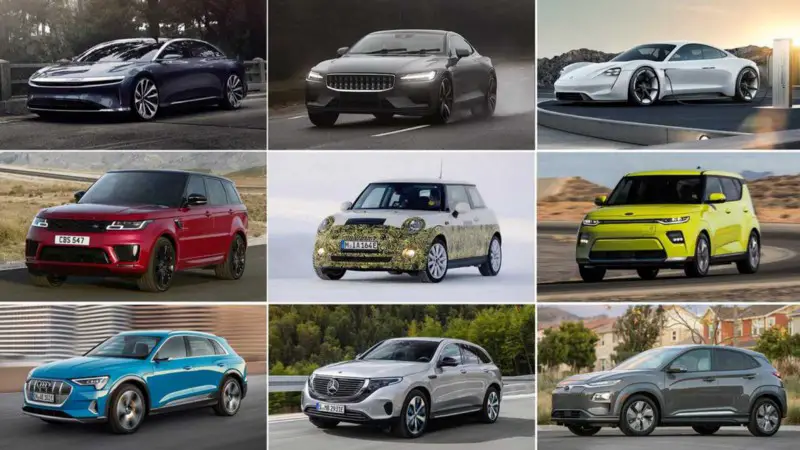 There is a growth in the need for EVs on the road because the demand for them has risen, therefore the auto companies will have to bring more of them.
2019 has been a good year for Evs, we have seen more on the roads here is a list of upcoming ones for the next 5 years:
Ford Mustang electric
Ford promised to invest $11 billion in electric vehicles. There has been a lot of talk Ford using VW's electric platform which will help kickstart a move into EVs and we're expecting the Mustang-inspired electric SUV to be announced on 18 November.
The "electric Mustang-inspired utility" is one of the vehicles in development. Ford has said it's coming in 2020 and started talking about range — with 370 miles expected. Ford is going to be targeting the mass market, therefore the prices are affordable.
Fisker Ocean
Fisker is trying to shake things up with a range of luxury electric cars. The next to get an official reveal will be the Fisker Ocean, scheduled for a 4 January 2020 unveiling, although reservations for the sustainable electric SUV will be opening on 27 November 2019. Reservations will happen via an app, with Fisker saying it's skipping the traditional concept reveal and just showing you the car. It will use recycled and vegan materials, have an 80kWh battery and a range of 250–300 miles.
VW electric SUV
VW has confirmed that its all-electric SUV will be launching in early 2020. While the ID.3 won't be appearing in the US, this SUV will be. Hopefully, it will share the same platform from VW's MEB platform, offering a choice of battery capacities and ranges. There's no official name for this new model but it's thought to be based on the VW T-Cross or ID. Crozz concept.
Electric Range Rover
There's a fully electric Range Rover in the works, going under the name of Road Rover because it's going to be slightly more road-centric than some of the other Range Rovers. It's supposed to sit between the Velar and the Evoque in terms of size, so it sounds a lot like the Jaguar i-Pace. Not much is currently known about what it might offer or when it might appear.
Mini Electric
The Mini Electric is available for pre-order, with prices from £24,400 for this Cooper S-rivalling electric car. It looks like a Mini and drives like a Mini, with a 32.6kWh battery, offering 124–144 miles of range and a 0–62mph time of 7.3 seconds. There will be a range of trim options available, but all have the same performance. It's designed as a fun urban EV and designed to appeal to current Mini drivers. It will be available from March 2020.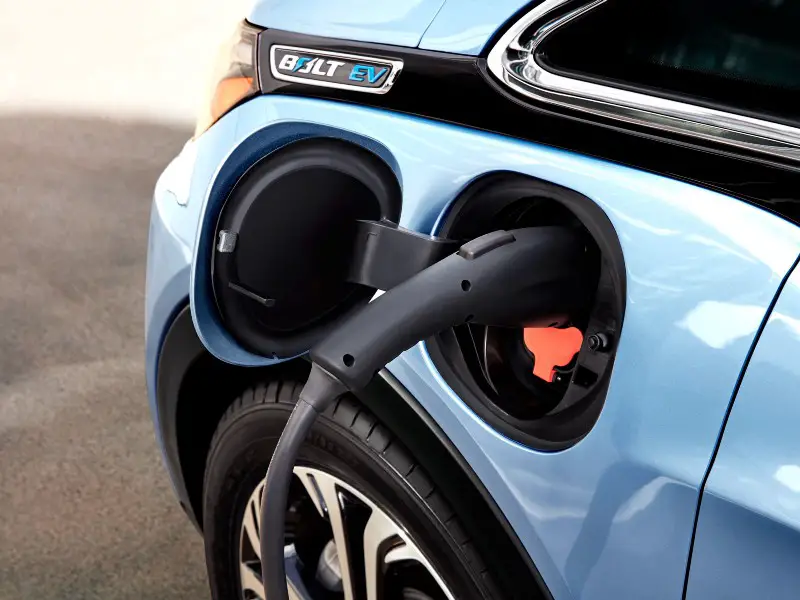 Honda e
The Honda e Prototype evolved the 2017 Honda Urban EV Concept with Honda saying that production of its compact urban electric vehicle will begin in 2019, and it will just be called the Honda e when it hits the roads. It's designed to be small, targeting urban dwellers, and the performance specs being cited reflect that, a 200km range (125 miles).
It's also a five-door model, with cameras for mirrors, whether they will be available in all territories will depend on local regulations, and there's a digital rearview mirror too. Interestingly it's rear-wheel drive. Pre-orders are open for the new car which will cost from £26,160 in the UK.
Volkswagen ID.3
VW took to the stage at IAA 2019 — the Frankfurt motor show — and unveiled the long-anticipated ID.3. It's the first car in a sweeping run of changes for the company, looking to electrify across its portfolio. The ID.3 will be on the roads in 2020 — prices still aren't nailed down but "under €30,000" for the entry-level is the closest wheel get.
It's futuristic inside, connected, comes with three different battery options, offering five doors and sits in compact hatch positions, close to the size of a VW Golf.
Porsche Taycan
Porsche's pure electric sports car. It comes in two versions — Turbo and Turbo S — although neither has an engine, so it's just a bit of heritage branding. The Taycan is a four-door sports car, with a glorious digital interior, but sitting on seriously fast underpinnings. There's a 0–62mph time of 2.8 seconds, with Porsche saying it will do this over and over. A big 93.4kW battery sits on the floor and it can charge at up to 270kWh, also seriously fast.
It will cost from £115k and Pre-orders are now open.
Volvo XC40 Recharge
It is based on the same XC40 that's been on the road a couple of years, although runs a new Android Automotive-based infotainment platform. There's a 78kWh battery, a 408hp output delivering a 0–62mph time of 4.9 seconds and it supports 150kW charging.
The actual range should be around 250 miles, but we don't yet know the price — that will soon be revealed as the XC40 Recharge is due on roads in 2020.
Mazda MX-30
The Japanese company's first mass-produced EV is called the MX-30. The car features an electric motor running the front wheels, which has been designed so a rotary motor can bolt onto it.
In terms of design, the use of suicide doors to the rear is an interesting choice. But as rear passengers won't be able to exit without the applicable front door being opened, it might be more gimmick than great. Expect to see the MX-30 on European roads come 2020.
Peugeot e-208
Peugeot's hot-selling city car was a big star of the Geneva 2019 show. Riffing off the style of the '80s 205 that's beloved of motoring journalists, Peugeot's put the cat amongst the pigeons by offering a 50kWh electric battery version, from launch.
Seat El-Born
The seat is joining the electric car movement with the E-Born, named after a region of Barcelona. The car sits on VW's MEB platform and is due to arrive in 2020, getting its first appearance at the Geneva International Motorshow in 2019 as a concept. The seat is looking at a 420km range (260 miles), with a 0–62kpm time of 7.5 seconds. There will be 204PS from the 150kW motor and a 62kWh battery.
Polestar 2
Polestar, formerly the performance arm of Volvo, was spun out by owners Geely and has announced its second car, the Polestar 2. This five-door fastback EV will be offering 500km (310 miles) from an 87kWh battery, with 408bhp and all-wheel drive, while showing many hallmarks of Scandinavian design. It's also the first car to launch running Android natively, with a huge 11-inch tablet in the centre to control your navigation from Google Maps and your entertainment.
Reservations are currently open for the car which has a guide starting price of €39,900, although the launch edition will be available for €59,900. There's no confirmation of UK pricing, but it's going to widely available across Europe and in the US.
Byton M-Byte
Byton originally showed off an SUV EV concept, with broad ambitions for a start-up in the EV segment. That has now matured into the Byton M-Byte, with production getting started and looking to get on the road in mid-2020 in China at least. The price of €54,000 sounds fairly aggressive. There are two- or all-wheel drive options, with the latter claiming a 270-mile range. Most of the conversation is about the huge 43-inch display curving across the interior, however.
DS 3 Crossback E-Tense
The E-Tense is DS Automobiles' electric version of the new DS 3 Crossback. This crossover model sits in the middle of a hatch and compact SUV models, offering quirky DS design. The regular versions will launch before the electric hits the road, but it will offer the same trim and options as the combustion models. The 50kWh battery promises 186 miles, but at the moment we don't have a launch date or price for this electric model.
Aston Martin Rapide E
The Aston Martin Rapide E was unveiled at the Shanghai Motor Show in 2019, a new all-electric sports car limited to 155 units, so it's going to be rare. It has a 65kWh battery from which Aston says it will get over 200 miles, a 0–62 time of under 4 seconds and that's repeatable performance.
It uses an 800V system, with 100kW charging able to give you a full battery in less than an hour. The twin motors produce 610PS and drive the back wheels. Drivers will even get a digital display rather than dials. It's available to order now.
Lotus Evija
The Lotus Type 130 or Evija as it is called, is an all-electric hypercar limited to just 130 models, but paving the way for future production cars from Lotus. It has been designed for maximum performance, with 2000PS and a 70kWh battery that aims to give 250 miles of range. However, the car will offer blistering acceleration, and while Lotus hasn't given final figures, it'll hit 186mph in under 9 seconds. This car will cost £2 million pounds and preorders are open, asking for a £250,000 deposit.
Lightyear One
The Lightyear One is a luxury saloon that adds solar panels to the roof and bonnet of the car, aiming to give the owner a boost from the sun all the time even when driving. While much of the car is conventional for an EV, the additional solar panels will give a 12km range boost per hour (in good light). That might mean free charging while parked at the beach — although in winter you'll have to charge it more. However, the asking price for the limited-run Lightyear One will be €119,000, so going solar comes at a price.
Tesla Model Y
We all know that Tesla wanted to launch another car and the Model Y slips into the space between the Model 3 and the Model X, a compact SUV. The interior leans towards the Model 3, while the range offers 242 miles with a 0–60mph time of 5.9 seconds, on the most affordable model. It will seat seven, come with long-range and performance versions and be hitting the road in 2020.
Audi e-Tron GT
Unveiled at the LA Auto Show 2018, the Audi e-Tron GT Concept showcases Audi's future electric sportscar. This is a four-seater, powered by the same batteries as the e-Tron models and sharing a lot with the Porsche Taycan. Audi has been quite open about the co-development of the e-Tron GT and the Taycan, therefore more similarities.
The performance stats currently suggest an 800V charging system, 0–62mph in 3.5 seconds and a range of 248 miles. There's a vegan interior on the Concept model, with Audi saying that it wants to push the eco message even further. The Audi e-Tron GT Concept will be hitting the roads in 2020.
Audi e-Tron SUV Sportback
With Audi's first EV on the road, the follow-up will be the e-Tron SUV Sportback. It will be smaller than the Audi e-Tron SUV but sit on the same platform as the current e-Tron with the same battery. The specs might be the same and it will be a change in exterior stylings, for a sleeker look.
The official launch will take place at the LA Auto Show in November 2019
Rivian R1S
Rivian wants to join the EV movement with this offroader of its own. It's designed to tackle the great outdoors, boasting a wading depth of 3ft and a 0–60mph time of 3 seconds. Why you'd need to go so fast offroad, we'll never know.
Rivian is a newcomer to the EV space, showing off its cars for the first time at the LA Auto Show in 2018 — there's also a truck/pickup version — and is available for pre-order for a $1000 deposit.
Audi Q4 Concept
The Q4 e-Tron does two things. It previews a more "sporty", coupe body style version of the Q3 SUV and shows Audi's big push towards fully electric cars. It was previewed at Geneva 2019 but looks very much like the final thing. Expect a production version to follow, soon.
Porsche Macan
Porsche has announced that the Macan is going to move to be pure electric — meaning that Porsche will have an electric SUV. It will join the luxury ranks of SUV EVs with a performance leaning, using the 800-volt system Porsche is using in the Taycan, and sitting on the PPE platform adapted from Audi.
Not a lot else is being said at the moment, but the shifting of the Macan to electric shows real diversification of the Porsche portfolio. It is expected to go into production in 2020.
BMW iX3 Electric
The iX3 will get BMW's fifth-generation eDrive technology, which puts the electric motor, transmission and power electronics all into one singular unit.
It also gets a fifth-generation electric motor, specially designed for BMW's Sports Activity Vehicles, which produces 270hp and up to 249 miles on a single charge based on the WLTP cycle. BMW has also said it will support 150kW fast charging, meaning the battery can be fully topped up in just 30 minutes.
The iX3 is a clear sign of BMW reacting to an ever-expanding market, but it's odd that it's taking the company so long to get the must-have SUV-body style with an electric powertrain to market, given that the i3 has been on sale since 2013. It will launch in 2020.
BMW iNext Concept
BMW is adamant that the iNext will be launching in 2021. The iNext is a concept car in looks but very serious in terms of technology. The level 3 and beyond the autonomous driving system that this car claims to offer is in development, while the battery technology is too.
Whether we get a car that looks like this remains to be seen (it would sit somewhere between the X7 and X7 in terms of size) but you can expect the iNext Concept to evolve into a car. As BMW says, the technology for autonomous driving will be reading in 2021, regardless of whether the legislation is.
BMW i4
BMW confirmed at the Geneva Motor Show 2018 that it will introduce an i4 in the early part of the next decade and with the BMW Concept 4 shown at IAA 2019, there was confirmation that the BMW i4 would be launching in 2021 and that there would be a range of power options to cover a wide range of customer demands.
BMW i5
BMW unveiled the i-Vision Dynamics concept coupe at the Frankfurt Motor Show in 2017. It previews a mid-sized saloon car, in the BMW i-range that's likely to be called i5 when it launches in 2021. It's bigger than the company's 3-Series saloon, but smaller than a 5-Series and designed to sit between the i3 and i8 in the electric BMW i-range.
The family-sized car will be capable of reaching 60mph in under 4 seconds, go on to speed over 120mph and be able to last up to 372 miles on a single charge.
Faraday Future FF-91
The FF-91 has a huge 126-inch wheelbase, but that makes for a huge interior. The panoramic sunroof, rear, and side windows use Polymer Dispersed Liquid Crystal Glass, which passengers can tap on to tint the windows and let less light in. Don't expect to get a conventional rear-view mirror inside, as Faraday Future has replaced it with a widescreen monitor instead. It's used to show live footage from a camera on the rear of the car, along with cameras on the sides, so you can see everything around you.
Another thing to be thrown out is the key. Instead, you use your phone to unlock the car, or if you don't have it with you, your face becomes your key. The FF-91 can individually recognize each user and will automatically adjust the seat position, climate control, entertainment preferences and driving routes based on your tastes.
The 1,050bhp electric power unit will accelerate to 60mph in 2.39-seconds and will have a driving range between 378 and 435 miles. Faraday Future says the battery can be completely recharged in 1 hour.
Fisker EMotion
The Fisker EMotion is an electric car designed by Henrik Fisker — the man responsible for designing the BMW Z8 and Aston Martin DB9 to name a few. It will be Fisker's rival to a Tesla Model S, not just in power, but in price too.
New proprietary battery technology developed at the Fisker Nanotech battery division will give the EMotion a 400+ mile range, and it will eventually support autonomous driving modes thanks to radar and camera integrated in the front of the car.
Porsche Mission E Cross Turismo
Porsche unveiled its second all-electric car — behind the Taycan — at the Geneva Motor Show 2018. Called the Mission E Cross Turismo, it's a four-seater sports car with the Tesla Model S set firmly in its sights. It can't quite match the Model S's Ludicrous Mode 0–60mph of 2.9 seconds, but at 3.5-seconds, the Porsche won't be left far behind in a drag race.
The Cross Turismo will be a combination of the Taycan (formerly the Mission E) and the Panamera, with higher ride height and tougher wheel arch surrounds.
One of the Mission E Cross Turismo's biggest selling points though is its recharge time. Porsche says you will be able to get 62 miles out of the Mission E Cross Turismo, from just a 4-minute charge, faster than boiling a pot of spaghetti. The total range from a full battery is expected to match the Taycan's 310 miles.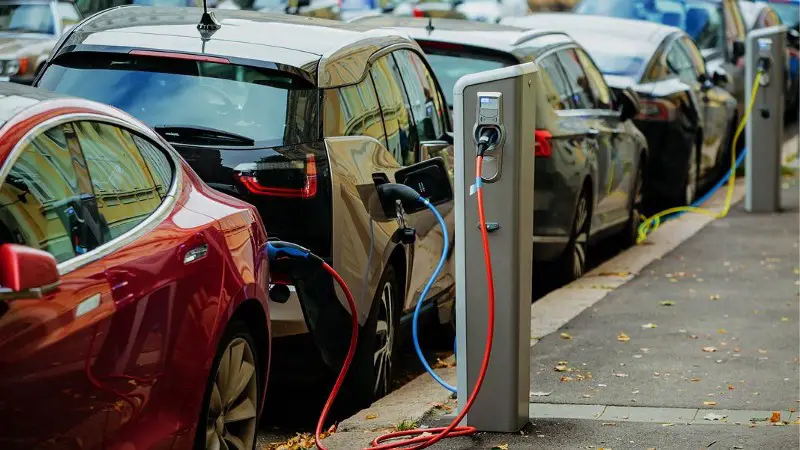 Rimac C_Two
Rimac, the Croatian hypercar manufacturer, has announced a follow-up model the Concept One and it looks set to be one of the fastest cars on the planet. It has a claimed 0–60mph time of 1.85-seconds, which makes it faster than the Tesla Roadster and a range of 404 miles on a single charge.
Rimac says the 1888bhp car will go on to a top speed of 258mph and can recharge to 80 percent in 30 minutes. It will go into production later this year and will be limited to a 150 car run.
Skoda Vision E
Skoda has an electric SUV of its own in the works. Called the Vision E for now, the concept car is to be one of five new electric cars from Skoda to be on the roads by 2025.
It's based on the same underpinnings as the Volkswagen ID Cross and the Audi e-Tron Sportback. It's therefore likely to have a 310-mile driving range and a top speed of 112mph. Skoda hasn't revealed a 0–60mph time just yet, but it will have a 302bhp power unit, with all of those horses being available on demand.
Two motors, one on each axle, work in unison to deliver power where it's needed to provide maximum grip and stability. Clever tech features include being able to automatically find itself a parking space and park, and drive-by itself in traffic jams or on motorways.
Skoda suggests that, when the Vision E arrives in the early 2020s, you won't need to plug it in, as there'll be inductive charging floor panel that can be fitted in your garage, but if you don't have space to put in the floor panel, a quick charge plug-in cable will get it back up to 80 percent in 30 minutes.
A digital screen will replace the analogue instrument cluster, and a larger touchscreen will be fitted to the centre console to handle all things infotainment. You'll also be able to wirelessly charge your phone with a charger in each door.
Volkswagen ID Buzz and Cargo Concept
The ID Buzz is the third VW ID electric vehicle due to go on sale in 2022. It references VW's historic Microbus and will able to seat up to eight people, with an interior that can be constantly changed around. There's also a Cargo Concept, which may well get launched before any passenger model arrives, with the rising demand for clean first and last mile transport.
Two electric motors will give the ID Buzz a total power output of 369bhp to propel it to 60mph in around 5-seconds. It will be limited to a top speed of 100mph, will have four-wheel drive and a 372-mile driving range. You will be able to recharge the battery to 80 percent, which VW says will be enough for 298 miles of travel, in 30 minutes.
Like the other two ID vehicles, the Buzz will have a retracting steering wheel to enable an autonomous driving mode, and it will have cameras mounted on the outside in place of conventional wing mirrors.
There's no official word on how much the ID Buzz may cost when it goes on sale.
Join the newsletter to receive the latest updates in your inbox.