This Swedish-designed urban pod will be offered with two battery packs. The standard car gets a 12 kWh unit offering 93 miles of range from a single charge, while an optional 24 kWh pack gives you 186 miles in one sitting. Uniti says 62 miles of range can be added in just ten minutes using a 50kW CCS charger.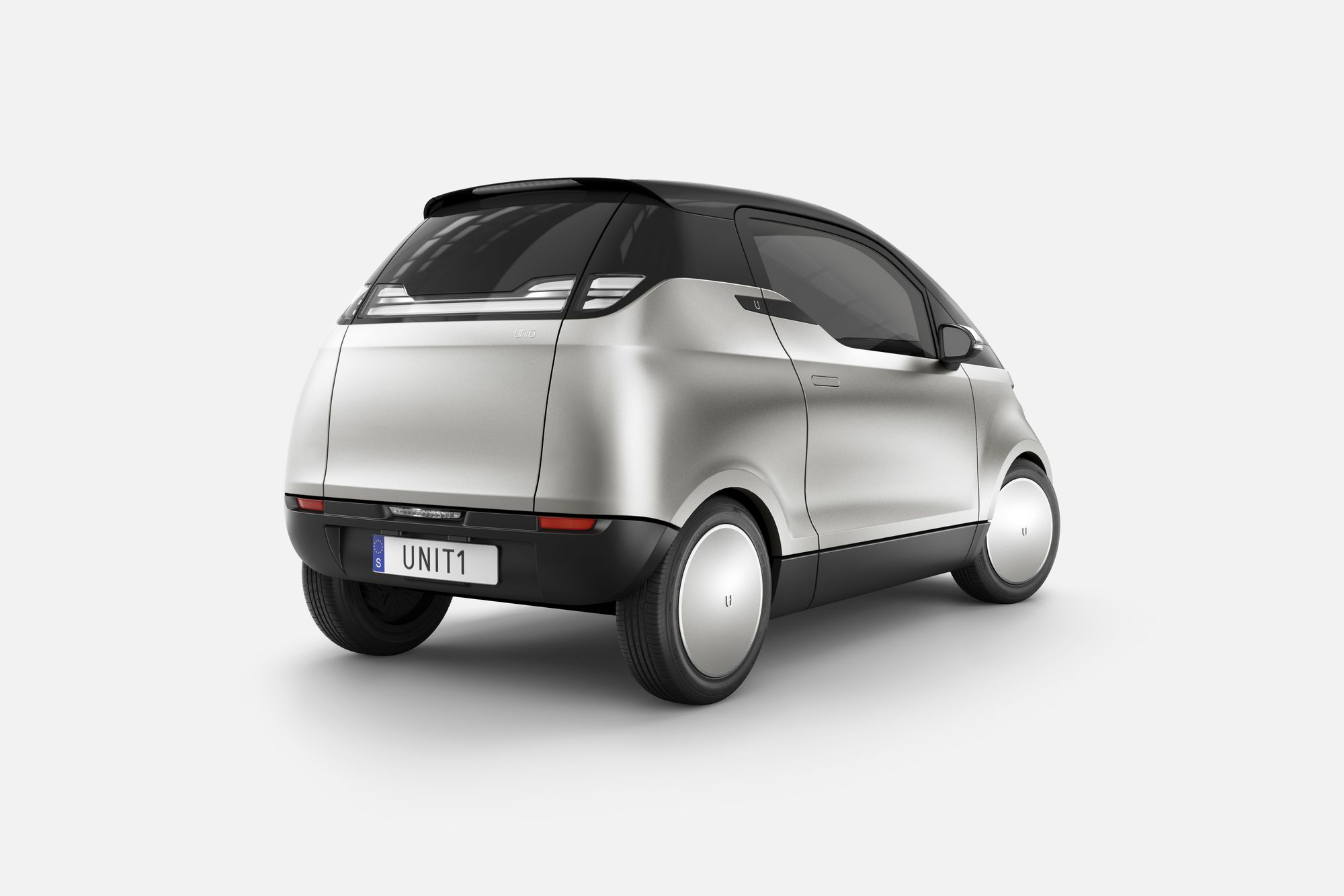 Being the size of a small sports shoe, it's considerably shorter but a smidge wider than a Volkswagen Up has resulted in the One weighing just 600 kg. Acceleration times are adequate for something that'll spend the majority of its hectic life in the city: 0–31mph takes 4.1secs, 0–62mph takes 9.9secs, and top speed is 75mph.
The ride is comfortable for modern city roads. There are also two driving modes, one for the city called City, and one that boosts everything called, um, Boost. It sharpens the accelerator and adds artificial heft to the steering wheel.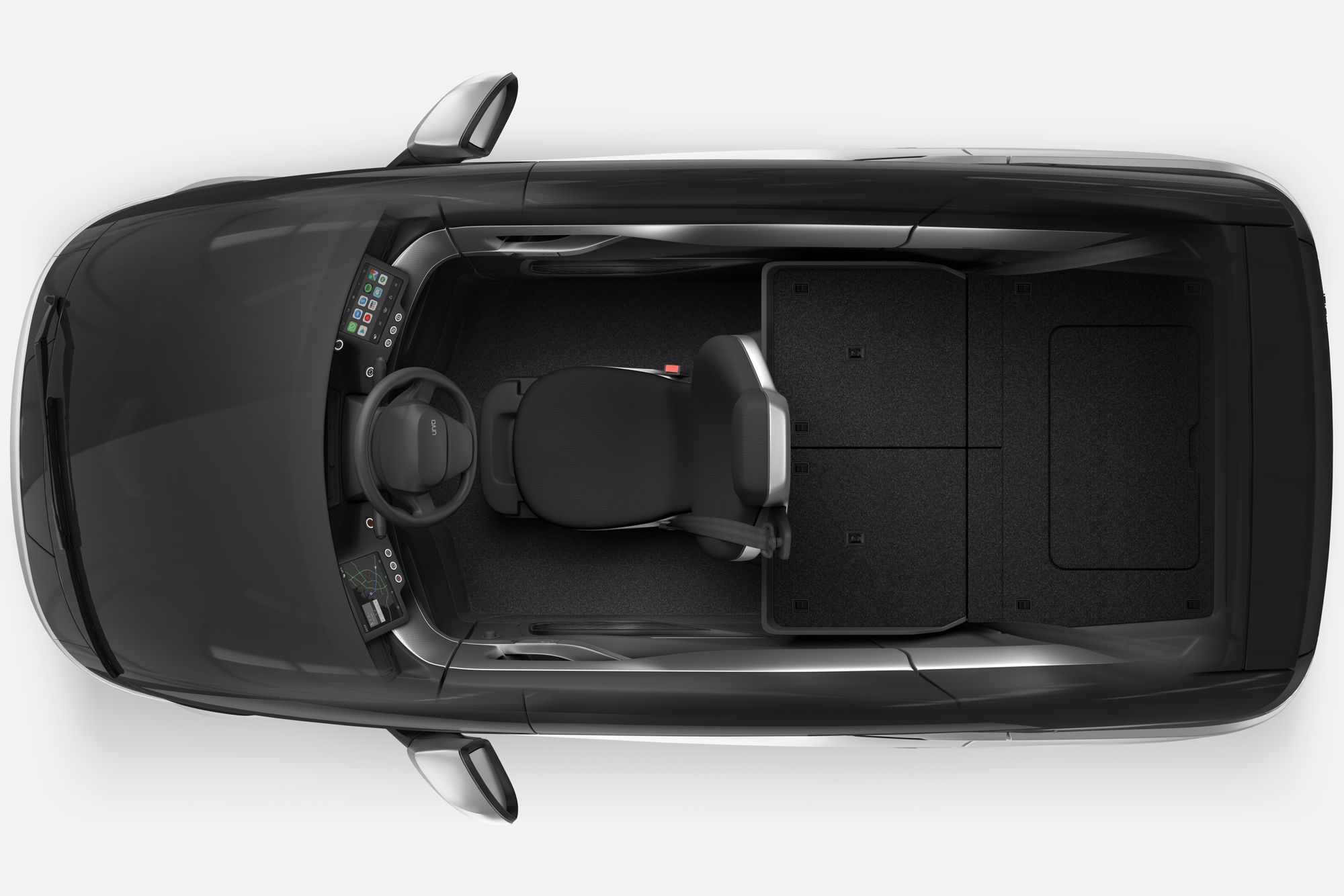 The design is compact, simple and features a panoramic roof for better visibility. The door handles are flush, too, while the wheels are covered by aero discs. Three colors are available. The body panels are said to be easily removable so that if you ding them, you can just swap them out.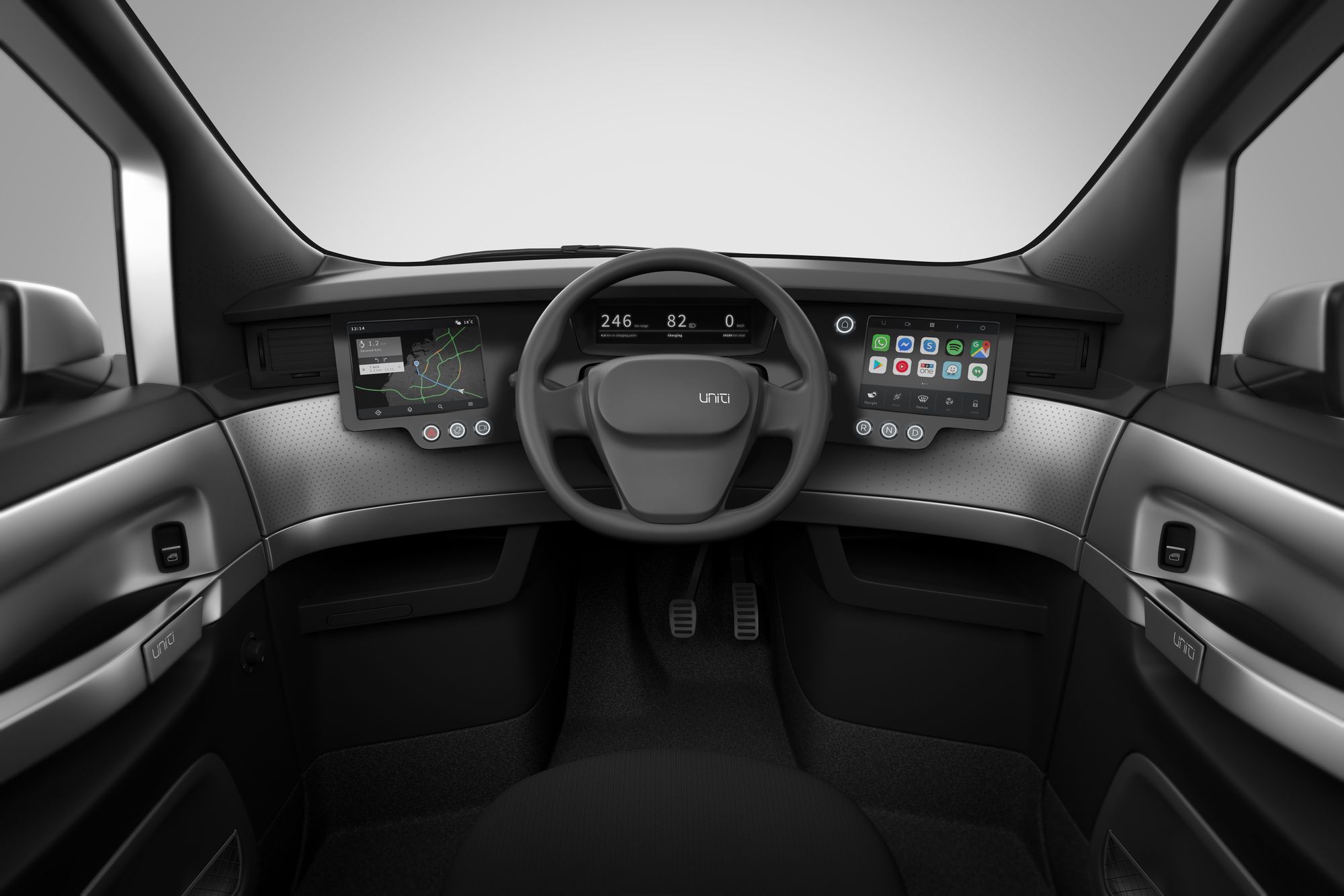 The interior is pleasingly simple, too, with that central steering wheel surrounded by a trilogy of configurable screens. All your Spotify, Waze, and other such connectivity things are catered for, and the whole system runs on Android. There's a wide-angle camera in place of a rear-view mirror, lots of safety assistance (ABS, ESC, tire pressure monitoring and many more), and such things as LED lights, RGB mood lighting, and a decent audio system.
Uniti said order books are now open for the all-electric car, which costs 15,100 pounds ($19,100) in Britain after a government subsidy of 3,500 pounds ($4,100). The first deliveries are planned in Sweden and Britain by mid-2020.
Join the newsletter to receive the latest updates in your inbox.