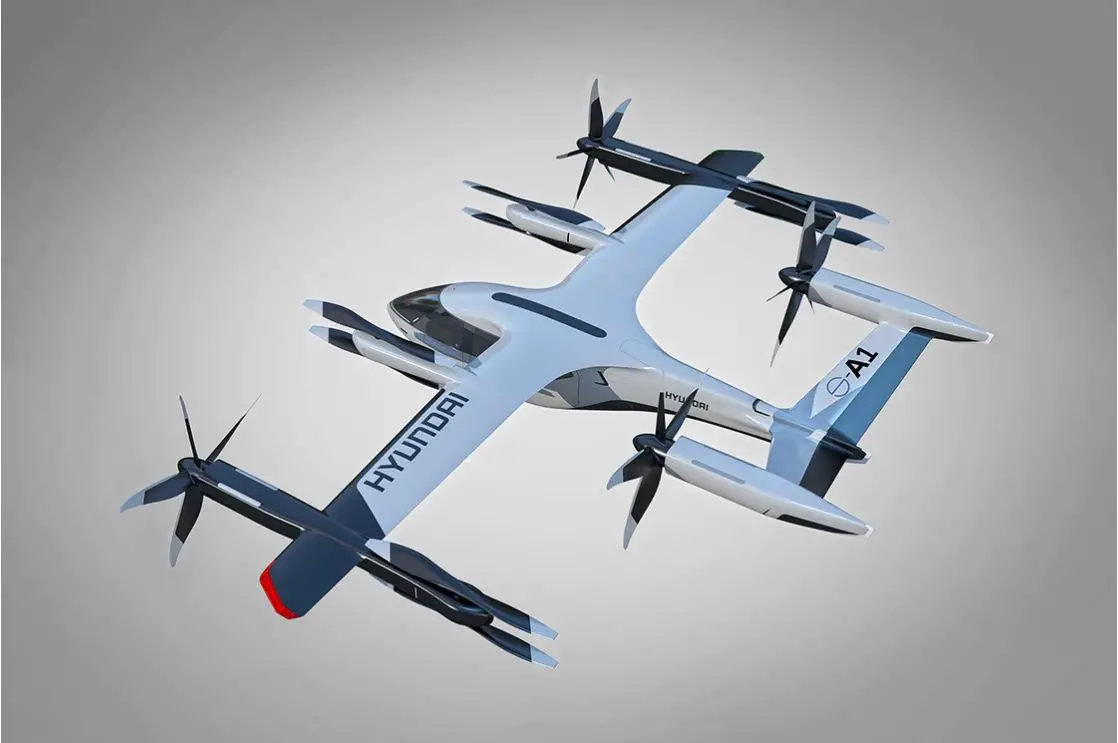 A multinational taxi service Uber has presented a full-scale model of a flying car, alongside South Korean manufacturer Hyundai. The vehicle was on display at the Las Vegas Consumer Electronics Show (CES) and will form part of a fleet of Uber Air Taxis, set to accommodate four passengers each. They will be flown by a pilot, but the goal is for the cars to become autonomous over time.
Uber did give out the plan to provide  on-demand urban air transportation by 2023, calling the project Uber Elevate. The goal was to partner with an automobile manufacturer to build fully electric aircraft that would be able to take off and land vertically. Hyundai is the chosen partner and is in the process of building aerial taxis that cruise at up to 200 mph with a range of 60 miles. Once the flying cars hit the market, Uber will be able to enroll pilots and create a network with its existing customer base to advise on routes and collect its share of every fare. NASA is also involved in the project.
Uber said it'll provide partners with airspace support services, connections to ground transportation and a large base of customers. The companies will collaborate on finding places for the vehicles to take off and land, with Uber likely leveraging existing relationships with real estate companies including Hill wood Properties and Signature Flight Support.
The five-person vehicle will have a cruising speed of 180 mph (290 km/h) and a cruising altitude of around 1,000–2,000 feet (300–600 meters) above ground. Hyundai says by using smaller, electric-powered rotors, the vehicle will produce less noise than a combustion engine helicopter, which is crucial for cities worried about noise pollution. During peak hours, it will require only about five to seven minutes for recharging. And Hyundai says it will have a range of 60 miles (100 kilometres) between charging.
The concept is similar to those designed by Boeing and a handful of other companies in collaboration with Uber Elevate, the ride-hailing company's aerial division. In addition to sci-fi ventures, the group also oversees Uber helicopter rides, which are available in New York City. Uber has said it will conduct the first public demonstration of a flying car this year and allow customers to book aerial rides by 2023.
According to WHO 3.8 million premature deaths are attributed to outdoor  air pollution every year. The alarming statistics also show that, of a survey of 4300 cities worldwide, only 20% of urban populations live in areas that comply with WHO air quality guidelines. In order to reduce carbon emissions, Hyundai has ensured that the flying car will be 100% electric. The vehicle will be quickly and easily rechargeable, taking around 5-7 minutes to charge during peak hours.
How it flies:- The flying Hyundai S-A1 features counter rotating blades that minimize noise and uses 8 different rotors to maximize efficiency. Four rotors tilt for vertical and horizontal flight, and four are fixed in the horizontal position so that the craft can hover. The air taxi system, once in place, will operate with stations called Hubs, and use Purpose Built Vehicles (PBVs) to shuttle customers to and from their air taxis.
Euisun Chung, executive vice chairman of Hyundai, said the motor group would "accelerate efforts" to redefine the boundaries of airborne transport. While Dara Khosrowshahi, Uber CEO, commented that Hyundai's large scale manufacturing capabilities would result in Uber providing "affordable and seamless transportation in cities around the world", taking "Uber's platform into the skies."
Join the newsletter to receive the latest updates in your inbox.