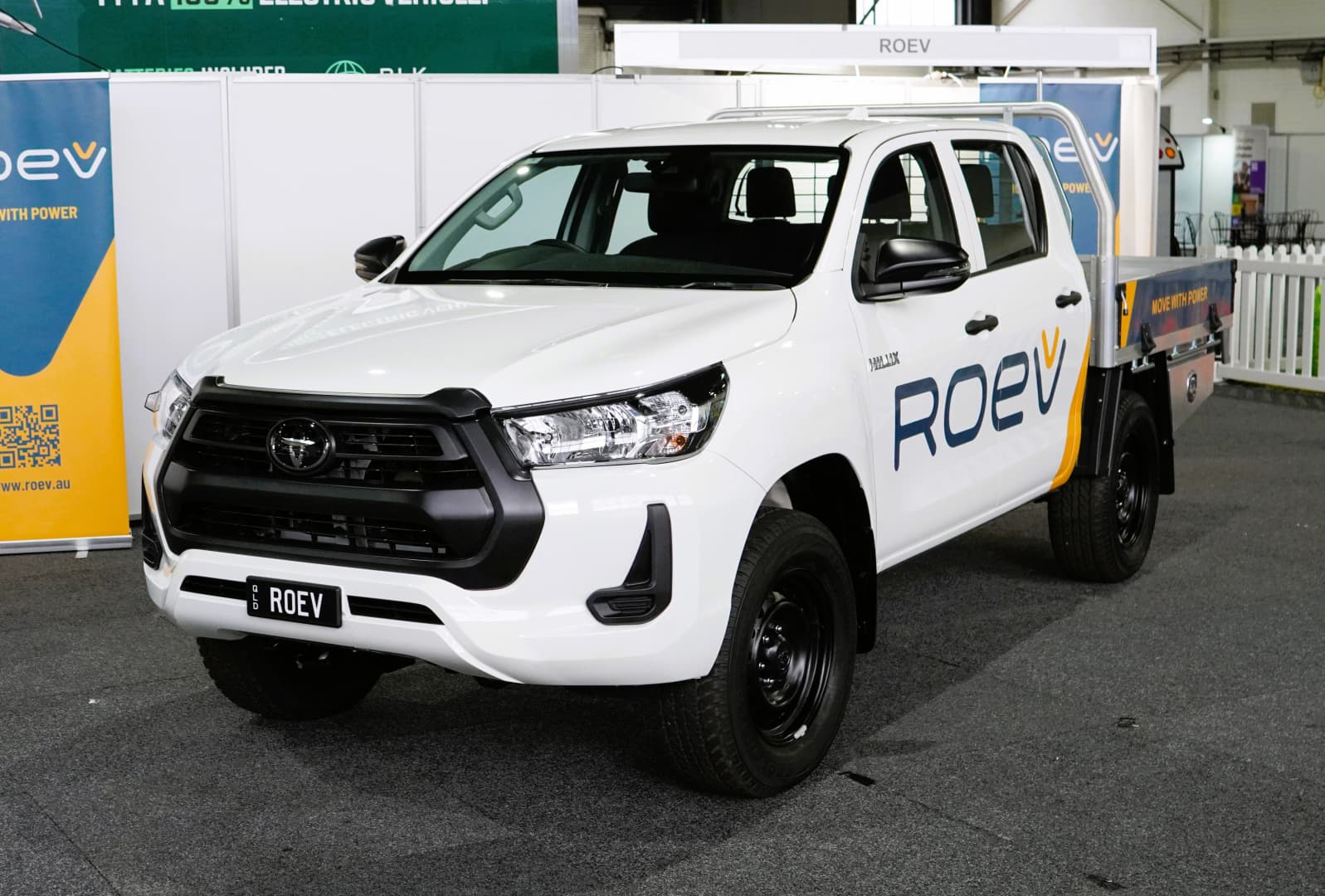 The  Toyota Hilux electric version has been unveiled by the Japanese automotive giant as part of celebrations for the 60th anniversary of Toyota Motor Thailand.
The Hilux Revo BEV was unveiled at the Bangkok event last week by Toyota CEO Akio Toyoda as a battery electric version of its hugely popular pick-up truck, designed to support carbon neutrality and a better environment for all."
Toyoda, who took several opportunities in his speech to justify his company's slow and skeptical approach to automotive electrification, did not reveal any technical, production, or timing details for the electric ute, other than to note that it is closely based on the single cab variant of the existing internal-combustion Hilux.
The idea of an electric Hilux captured global attention. It has also been declared the best ute in the world at the 6th International Pick-Up Award last year, the Hilux is enormously popular in Australia, topping national sales charts for seven years in a row.
Taking into account the current huge demand for electric Utes in Australia, coupled with the popularity of the Hilux ute, it's safe to say an electric version would fare well on the local market.
Electric conversion start-up  Roev, launched by two former senior Atlassian executives, is starting out with an exclusive focus on conversions of the Hilux, as well as the Ford Ranger. Roev has committed to converting 1,000 Utes in the first 12 months of the program and will open orders from interested fleet managers from December this year.
Conversion aside, Australia has struggled to get its hands on electric Utes of any brand, with strong demand in other more EV-forward countries being served first.
Toyoda said that he is many times criticized because he will not declare the automotive industry to commit 100% to BEV. He added that amidst the transition there is a need to put society in mind on how it will be able to fully adopt BEVs and when the infrastructure can support them.
Source:
i) Sophie Vorrath (2022) Is Australia's favourite ute going electric? Toyota unveils Hilux Revo BEV concept
Join the newsletter to receive the latest updates in your inbox.