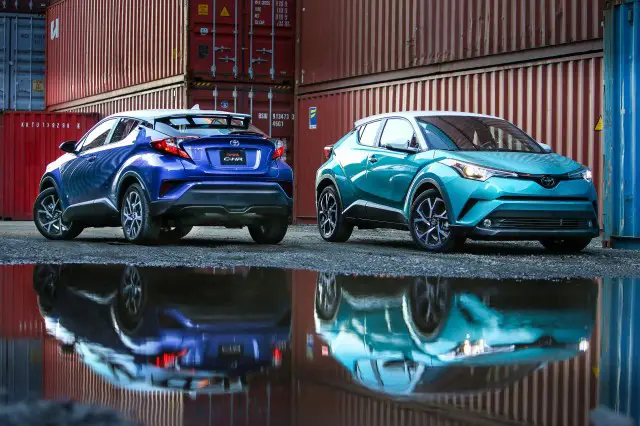 The C-HR is the first pure-electric vehicle to be launched on the Toyota New Global Architecture platform ,the same set of chassis parts that underpins the regular vehicle, as well as the likes of the Corolla and Prius.
The C-HR and IZOA will be the first BEVs to launch in China under the Toyota brand. Sales on the new models are slated to start from 2020.
Toyota sees the C-HR EV as a key part of its strategy in China, where electric vehicle sales are booming and there are regulatory incentives to force manufacturers to have a certain percentage of their range electrified. As such, the new model will be built in China and its batteries and electric motors will be sourced from local suppliers.
The new model will be sold in two forms, each tied to one of Toyota's joint ventures in China. The Guangzhou-Toyota version will continue to be called C-HR EV, while FAW-Toyota will sell the car as the Izoa EV.
Toyota has not issued any technical information on the vehicle, however, so there are no details on performance or range. The firm continues to insist that the model is for the Chinese market only, with no plans for it to be sold globally.
Beginning with the China debut of the electrified C-HR and IZOA vehicle models, Toyota plans to roll out more than ten BEV models globally during the first half of the 2020s, and is moving steadily forward to popularize electrified vehicles, setting a sales target of more than 5.5 million electrified vehicles globally by 2030.
As of the end of February 2019, Toyota had sold nearly 13 million electrified vehicles worldwide since the initial launch of Prius, a hybrid electric vehicle, in 1997. The volume of vehicles represents a reduction in global CO2 emissions of more than 103 million tons.
Join the newsletter to receive the latest updates in your inbox.