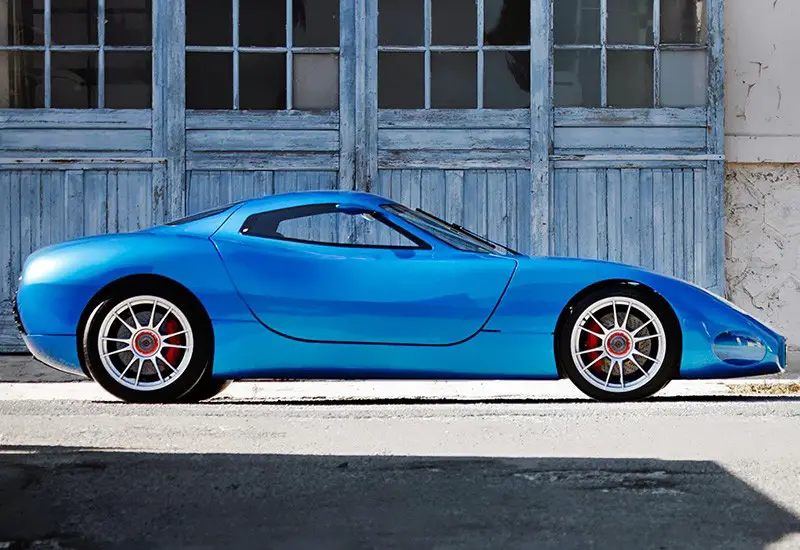 Toroidion was founded in 2011 with the mission of designing a fully electric powertrain capable of competing in the world-famous 24 Hour race where a total driving distance is more than 3,000 miles which is equivalent to 4,830 km. Those distances are well over 10 times the limitations of even high-range electric cars like the Tesla Model S and Audi R8 e-tron. Toroidion relies on a rapid-swap high-capacity battery .Power comes from a motor at each wheel, making it four-wheel-drive. The cars top speed is 280 mph.
Inside, it's very simple, with little in the way of luxury it has a pair of racing harnessed bucket seats, a suede wrapped wheel and a curious which is carved into the dashboard. It also has race inspired cabin construction with some aluminium across the dashboard and center console and surrounding the steering wheel with a bunch of toggle switches that may or may not actually do anything. The curvy, skeletal metal handles on the butterfly doors are makes it appealing , but otherwise, it's a cold, underdeveloped collection of race-inspired parts and materials.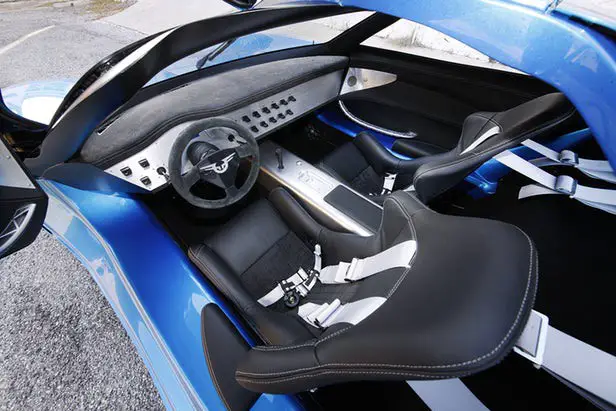 While the 1MW's look leaves something to be desired, it's just an initial proof of concept it evolves into a more attractive sports coupe design worthy of what promises to be cutting edge electric powertrain technology. The 1MW features a lightweight battery, which can be exchanged via a rapid battery swap. Toroidion is safe for both owners and service crew, in that the battery is as easily swapped in the pit lane as it is in the home garage.
Four electric motors drive each wheel independently, with the rear motors harboring more power than the front pair. The body features a sleek, flowing design with a low nose and gull wing doors, while the interior features a two-seat layout with racing harnesses and a simplistic switch arrangement on the dashboard.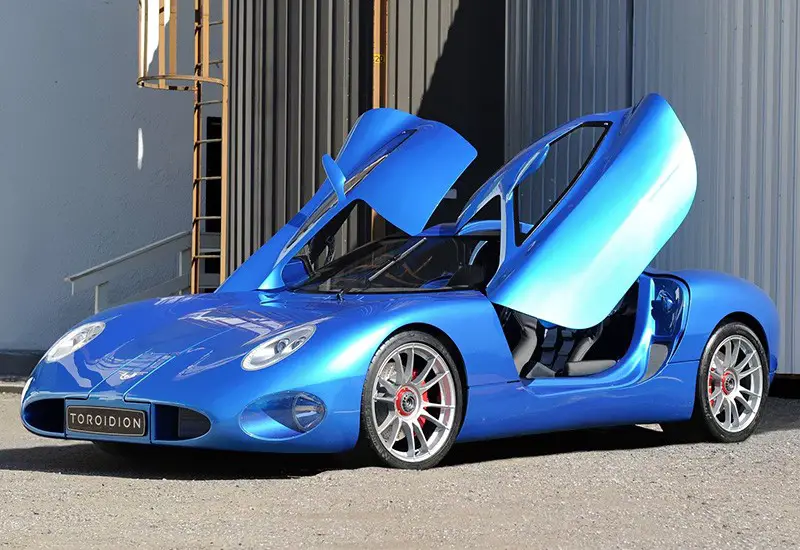 The 1MW is 4.32 m long, 2 m wide and 1.18 m tall. Its batteries allow for a range of 515 km and the car, as its name clearly says, has a power of 1 MW. The car does no have 4,500 Nm on its front wheels. It has 9,000 Nm, or 4,500 Nm for each front wheel. The same story applies to the rear wheels: each one has 7,500 Nm available, not both of them. In other words, Toroidion 1MW has a torque amount of 24,000 Nm in total.
The Toroidion 1MW weighs around 1,500 kg or even more, due to large batteries to supply this sort of power.However, the car weighs 860 kg. Weight distribution is close to ideal, with 49% of it at the front axle and 51% at the rear axle.
Price 3 000 000 $
Join the newsletter to receive the latest updates in your inbox.