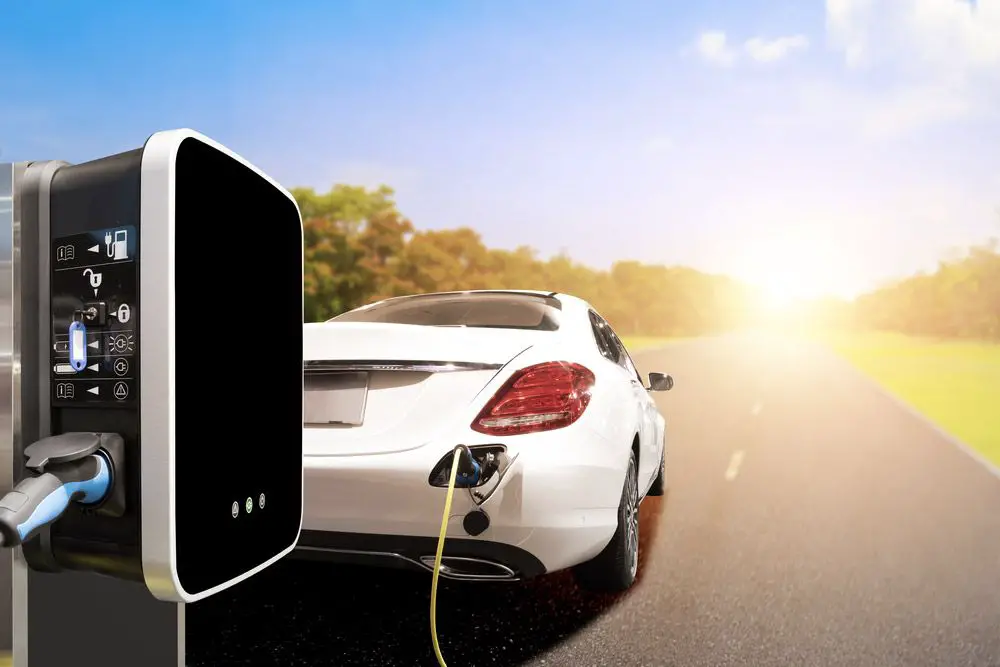 Buying an electric car can be exciting and bewildering. Consider what kind of car you want and need and where you will charge. The upfront price of a new EV is still high in most of the continent. However, incentives such as rebates and interest-free loans can help.
The giant electric vehicle manufacturing companies are making efforts to sell purely electric cars due to global environmental pollution.  General Motors plans to do so by 2035, Volkswagen aims to make electric cars cheaper than gasoline. In America, for example, two-thirds of drivers are open to buying an EV.
In the United States of America, many people still have concerns about cost, choice, and charging, but those barriers are falling fast and President Biden hopes to speed things along with tens of billions of dollars in incentives.
It can feel overwhelming and exciting to someone in the market for a car. Here's how you should think about whether an electric vehicle is right for you.
What are you looking for?
Electric vehicles are fast, are fun to drive, require little maintenance and produce no tailpipe emissions, a major contributor to climate change. But even if you're sure you want one, there are many to choose from. That's why it's important to understand what you're looking for.
How do you plan to use your electric car?
Like any car, your main decision needs to be based on what you need. There's a huge variety of electric vehicles on the market right now, so there should be plenty of choices depending on your needs and circumstances.
i)Sports Utility Vehicles (SUVs) are perfect for families or people who need to transport large and bulky objects. An SUV's size also means there's plenty of room for passengers to be comfortable.
Examples of popular electric SUVs include the Tesla Model X, Tesla Model Y, Ford Mustang Mach-E, VW ID.4
ii) Sedans are better suited for people who want a sportier-looking car with the performance to match. Sedans typically have better acceleration, top speed, and braking performance compared to other vehicles. They also weigh less than other kinds of cars, which helps improve your overall range and gets the most out of your battery. Sedans also tend to emphasize luxury, but still, have the space for cargo and passengers.
Popular electric sedans include the Tesla Model S, Tesla Model 3, and the Polestar 2.
iii) Hatchbacks, also known as compact cars, tend to be among the cheapest electric cars you can buy. They are best suited for city driving, and for people who don't necessarily need to ferry around a lot of people and cargo at any given time, though the ability to fold down the back seats makes the latter much easier. Recent models also have a higher range, which makes them more appealing commuter cars.
Popular electric hatchbacks include the Nissan Leaf, BMW i3, and Mini Electric.

iv) Trucks tend to be hardier vehicles, with plenty of versatility. Not only do they have plenty of power and cargo space to do what you need, but Trucks are also well-utilized as off-road vehicles and hauling machines. Electric trucks haven't quite taken off yet, but there are plenty of them due to arrive in 2022.
Electric trucks on the way include the Ford F-150 Lightning, the Tesla Cybertruck, and the Rivian R1T.

What's your charging plan?
The nation's charging infrastructure may be growing fast, but anyone looking to make the switch to electric vehicles should have a charging plan.
The first step is to determine where you will typically charge the vehicle. Most people do it at home, which is the easiest. But with new electric cars and trucks able to drive 200 miles or more on a full charge, some drivers choose to refuel as needed at work or public charging stations.
If you plan to charge a new electric car or truck at home, there are pitfalls to be aware of. While electric vehicles can be powered with typical household outlets, the process is painfully slow, taking up to 24 hours or more to reach a full charge. Many owners opt to install faster 220- to 240-volt outlets, like those used by clothes dryers, which usually entails hiring an electrician. Anyone without an easy way to charge should pay extra attention to the real-world range of the vehicle and how it might change in different conditions. Cold weather, for example, can cut a vehicle's range substantially.

What can you afford?
Yes, electric vehicles cost more than similar gasoline-powered vehicles, but the sticker price tells you only so much. Take the Nissan Leaf. A new basic model costs nearly $32,000, but after the federal tax credit, the price drops to less than $25,000. And states, cities, and even utility companies offer incentives for buying electric vehicles or installing chargers at home.
Electric vehicles are also cheaper to own. A recent Consumer Reports study found that the average electric vehicle driver will spend 60 percent less to power the car, truck, or S.U.V. and half as much on repairs and maintenance, no oil changes needed,  when compared with the average owner of a gas-powered vehicle.
What features do you need to have? Modern EVs offer a smorgasbord of new and exciting technology, but it does cost extra. So only pay for features you know you're going to use.
Know how much range you need: Batteries are expensive, so shell out for the range you're going to use regularly. The Nissan Leaf, for example, starts with 149 miles of range, while the Tesla Model S Plaid can go nearly 400 miles.
Self-driving features don't make EVs truly autonomous: For example, Tesla's Autopilot is designed to enable your car to steer, accelerate and brake automatically within its lane. Active driver supervision is required.
An EV can cost less to refuel than a gas vehicle: While the national average cost of gasoline is $1.175 a gallon, an equivalent electric costs $0.221. That's less than half the price.
Check tax credits and incentives first: Depending on where you live, you may be able to recoup some of the cost of buying an EV after the fact. For example, in the U.S. the federal EV grant takes the form of a tax credit worth up to $7,500.
Know the difference between an electric car and a plug-in hybrid: A battery-powered electric vehicle (BEV) is a fully-electric car, A plug-in hybrid electric vehicle (PHEV) can be driven around using a rechargeable battery or a traditional gas tank. PHEV examples include the Mercedes e300 e, Hyundai Ioniq Plug-in, and Prius PHEV.
Should you buy used, or lease? Used EVs cost less, but come with certain caveats. Likewise, leases can be beneficial if you don't plan on keeping a car for long.
Source:
i) Niraj Chokshi (2021) Buying an Electric Vehicle? Here Is Some Advice.
ii) Tom. Pritchard (2021)9 essential tips for buying an electric car
Join the newsletter to receive the latest updates in your inbox.