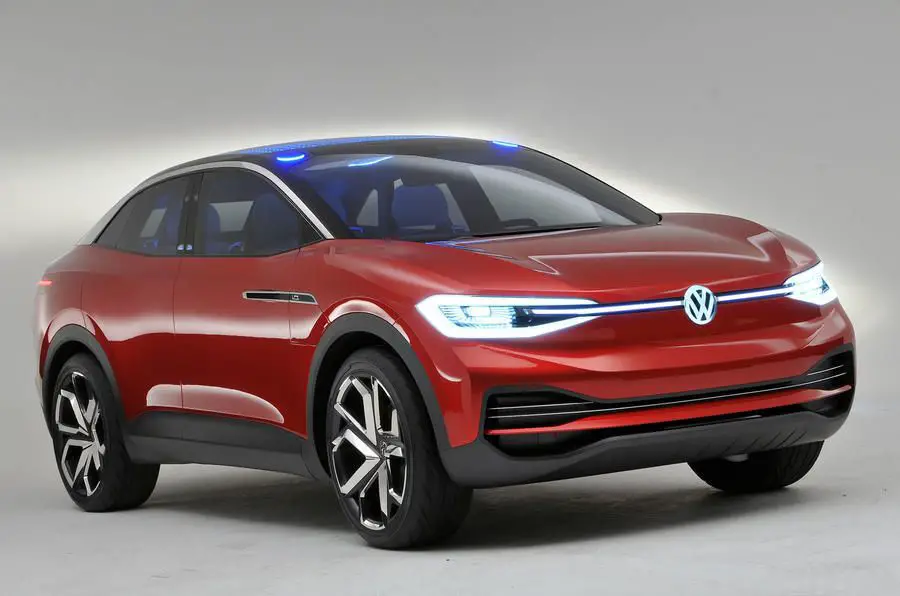 Volkswagen is set to open its new store in Dresden. Marketing plans are underway and the long-awaited ID.3 EV will arrive for a June 17 .This is the  first ID Store to be opened in the Transparent Factory in Dresden. The Transparent Factory is the VW-owned car factory and exhibition space that started in 2002. It's where Volkswagen has been producing the electric version of the Golf.
The next ID Store will launch in a Munich factory district in July. There are also plans for a future store in Zwickau, where the ID.3 is manufactured. Next month, on June 17,  Volkswagen will open the order books for the ID.3 1ST edition, pre-ordered by more than 37,000 people.
The Golf-sized model debuts the new 'ID' range, which will be made up of 20 electric vehicles released over the course of the next decade as part of a €9 billion investment by the manufacturer.Prices for the ID.3 start from under €30,000  and the debut version - one of three that will eventually be available - can cover up to 261 miles on a full battery.That means it will has a claimed range that's seven miles longer than Tesla's least expensive Model 3 but  will cost almost £10,000 less than its American rival.
It come with a  58 kWh battery, which has an official range (by current WLTP standards) of 420 kilometres equivalent to 261 miles and a top speed of 99 mph. Power is sent to a 150 kW electric motor via a single-speed transmission on the rear axle.
The high-voltage battery is arranged in the chassis floor to keep the centre of gravity low and free-up class-leading amounts of cabin space.The remaining auxiliary power supplies for things such as the air conditioning and assisted steering are all housed in the front end, where you'd traditionally find an engine.This means there's plenty of room in the back for a practical-size boot.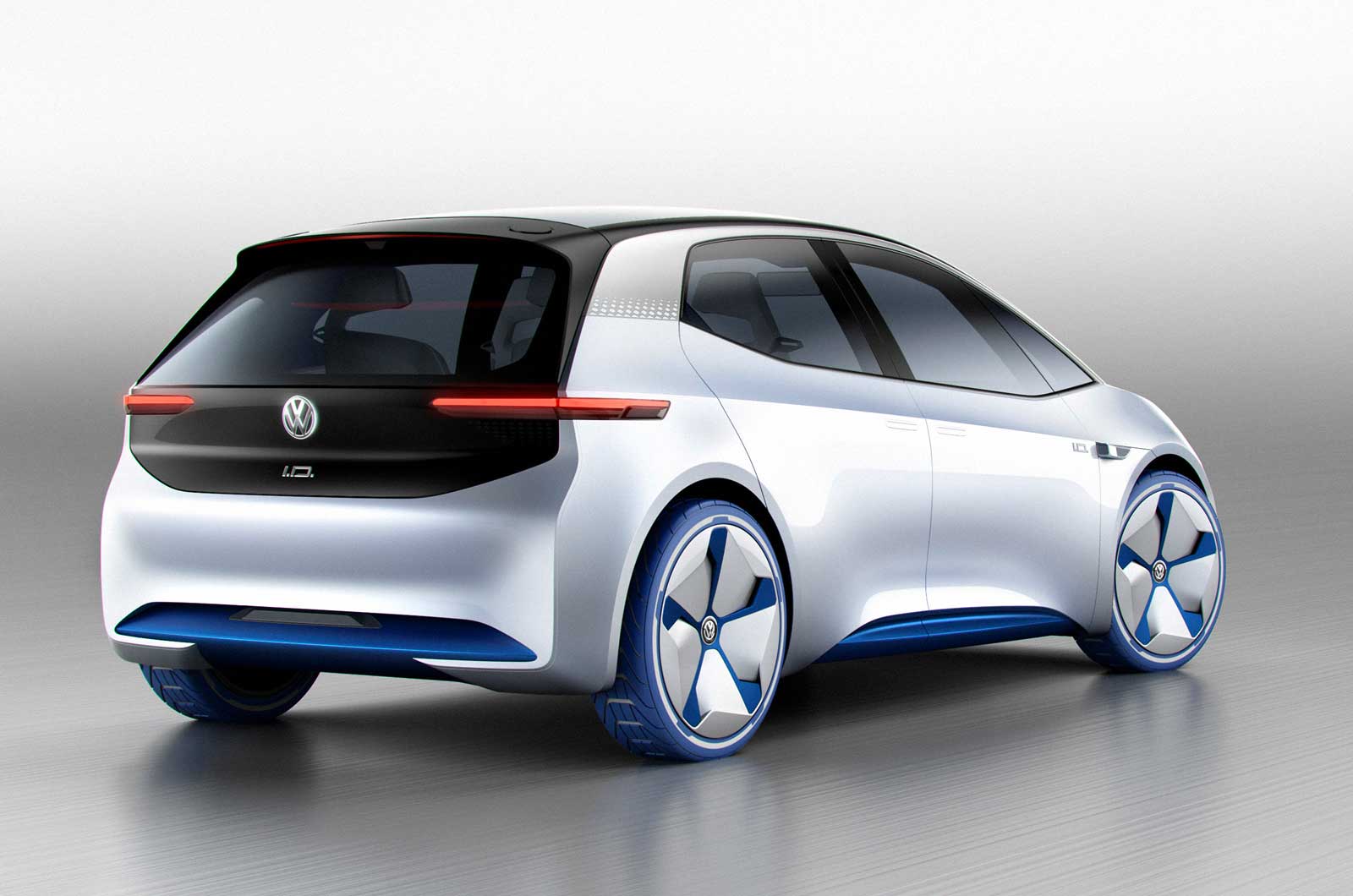 It can charge for 30 minutes using the  100 kWh fast charger and the 58 kWh battery can be replenished to around 70 per cent capacity providing around 290 km (180 miles) of range in the time it takes to stretch your legs and drink, and then dispose of, a coffee. This mid-level version will be the most popular of the three variants to go on sale, with a smaller 45 kWh and rangier 77 kWh model following.These will have maximum ranges of 330 km (205 miles) and 550 km (342 miles) respectively, which almost aligns the ID.3 with Tesla's existing three-tier Model 3 line up.
ID.3 has a battery warrant that covers the unit for 8 years  160,000 km (99,420 miles) as peace of mind for buyers. Customers will also be rewarded with a complimentary WeCharge scheme for the first year of ownership.This offers free charging for the 12 months or up to 2,000 kWh, depending on which one comes first, using Ionity's network of 100,000 charging points across Europe.
The ID.3 also has voice control, which can be called into action by saying "hello ID". It even recognizes which occupant has asked the question and lights up their section of the cabin when responding.
These interior LED light strips also change colour to alert the driver if they need to brake urgently when sensors around the car are triggered by the raft of safety kit. These features include front assist, city emergency braking, pedestrian monitoring, lane assist, side assist and park assist, in case you were wondering.
The ID.3 will be produced at VW's Zwickau factory in Saxony, Germany, which is externally provided with renewable energy that's generated by a hydroelectric power station.
Design of the ID.3 :-  The model is fitted with interactive matrix LED headlights that can stay on full beam at speeds over 60 kph (37 mph) without dazzling oncoming vehicles. Volkswagen says the lights also 'flutter the eyelids' at an owner when they approach, which takes the human relationship with cars to a whole new level.
The wheels, available in sizes from 18 to 20 inches, are dish-like alloys shaped in a way that they efficiently transfer airflow away from the vehicle and  sit close to the four corners of the chassis.That allows for more cabin space than you'd tend to find in a conventional car of this size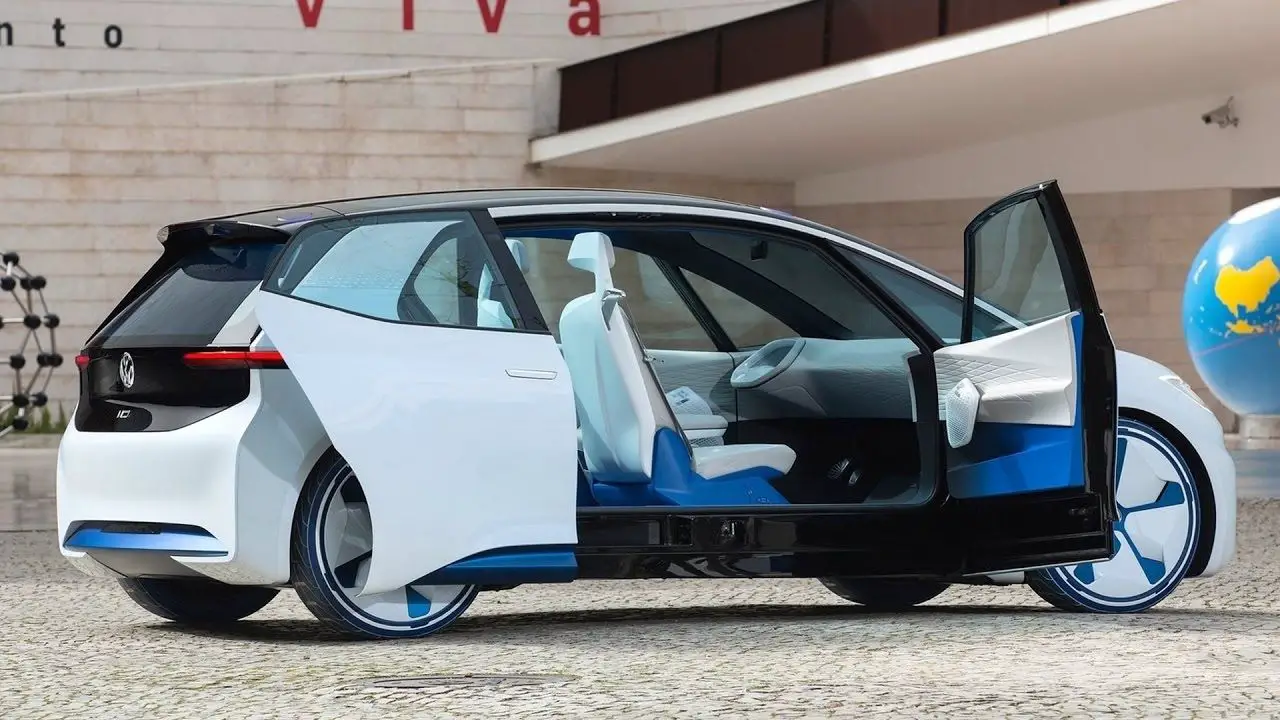 Interior of ID.3 Interior:- It measures in at 4,261 mm long,the wheelbase  is 145 mm bigger than that of the conventional hatchback.With no transmission tunnel, the floor is entirely flat and therefore should provide loads of leg room, especially for those seated in the rear bench.
As for the interior design, the dashboard has been cleared of buttons and replaced by a 10-inch touch screen display for all the major controls.There are touch-sensitive function buttons on the steering wheel, but the only tactile switches that remain in the car are those for the electric windows and one to engage the hazard warning light.
Specs and range of ID.3:- ID.3 will be available with three battery sizes – 48 kWh, a 58 kWh and 77 kWh. The larger the battery, the longer the range and the longer it takes to charge. Fitted with the smaller battery, the ID.3 should have a range of around 200 miles. Electric cars fitted with mid-sized batteries should have a top range of around 260 miles, while the 77 kWh cars should have a max range of around 340 miles. Whichever model you choose, you'll be able to give the ID.3 a full charge overnight or over the course of a working day using a 11 kWh wall charger.
Using a 125 kWh charger you'll be able to replenish the battery even quicker. It'll get the VW's battery from zero to 80% in as little as 35 minutes. You'll also have access to 125 kWh IONITY chargers though few are currently available. ID.3 will maintain a 70% battery capacity after eight years and 100,000 miles.
Join the newsletter to receive the latest updates in your inbox.