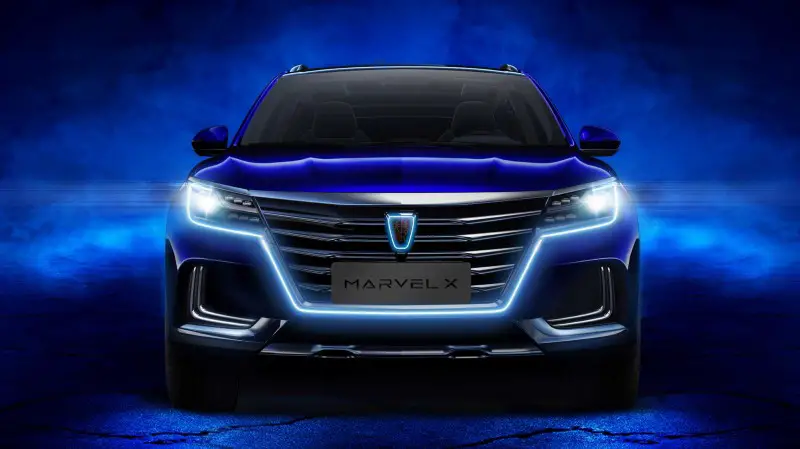 The Roewe Marvel X is a good looking and a new SUV and probably the best looking Chinese car ever. Beautiful lines and details, topped off by a giant shiny grille. The Marvel X is powered by two electric motors , one with 116 hp and one with 71 hp (87 kW/ 53 kW respectively). The former engine is fitted over the front axle, the latter over the rear axle. Roewe claims a top speed of 180 km/h. The size of the car measures 4678 mm/1919 mm/1616 mm and wheelbase of 2800 mm.A wireless charge function is optionally available.
The car is going to accelerate at 0–100 km/h (0–62 mph) in about four seconds and travel up to 500 km (310 minutes ) on a single charge.The car has the largest touch screen in all the electric cars from China, it is a very nice at the rear as well, it has the 'air vents' on each side of the bumper.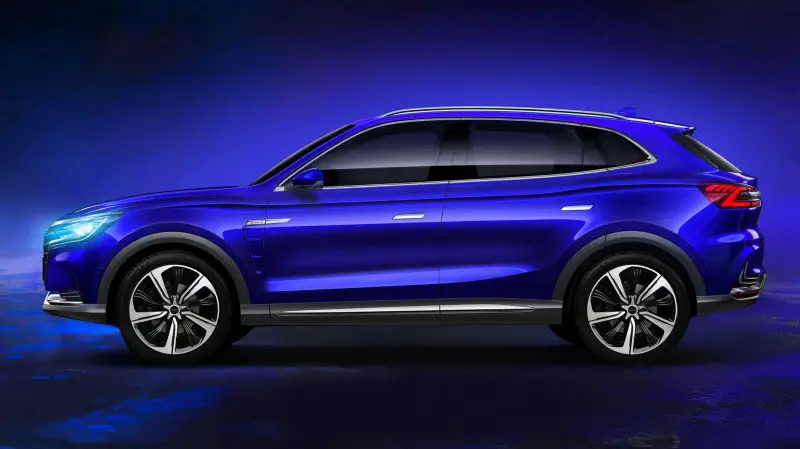 When you look at the car the first thing that draws your attention is the infotainment screen that is 20 inches wide. Its overall design is also like that of those screens that come with the latest Tesla and Volvo models but those dint compete well with its sheer size.
The seats and the dashboard sport beige-colored leather finishing. There is not a single analog gauge to be seen, the entire instrument panel is 100 percent digital.
The Roewe Marvel X uses the Roewe RX5 crossover platform but has greater lateral dimensions than the latter. It is going to be a while until the manufacturer talks technical specifications, though.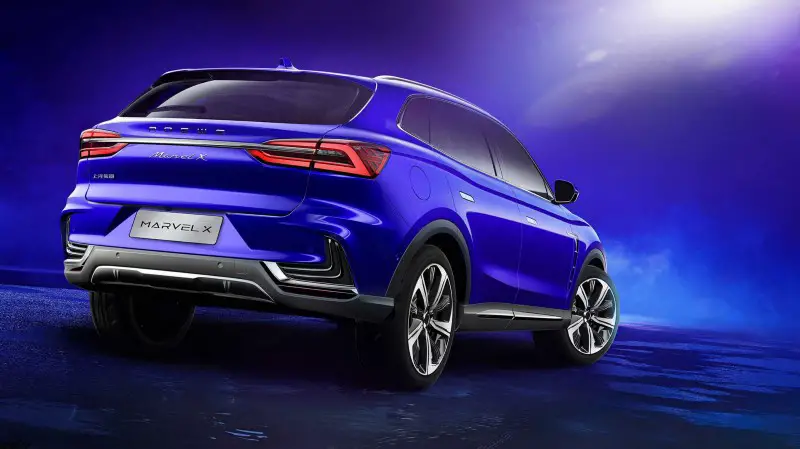 Join the newsletter to receive the latest updates in your inbox.