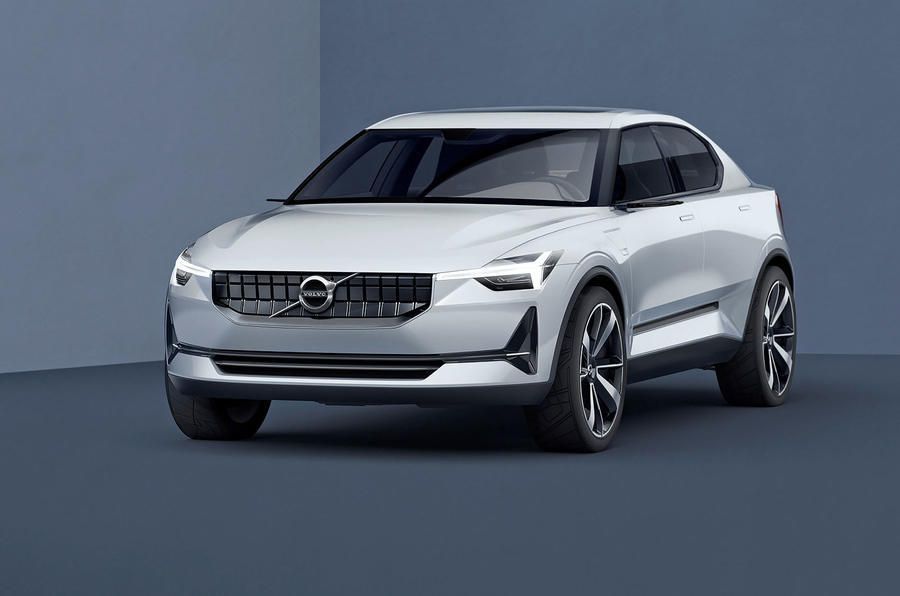 Polestar is a car company from Volvo which parent company is Geely. Its first all-electric sedan is a polished, high-tech, legitimate alternative to the Tesla Model 3, but with slightly less range.Power comes from two electric motors, one up front and another out back, providing all-wheel drive. Each produces 201 horsepower and 243 pound-feet of torque, for a total system output of 402 horsepower and 487 lb-ft of torque.
The first Polestar model was the Polestar 1 which is a hybrid with similar looks with the of S90. Next is the Polestar 2 a battery-only electric sedan with a slope C-pillar, and the company's first EV.
Built in Luqiao, China, the Polestar 2 quickly established itself as a champion of sustainability. In addition to running without reliance on fossil fuels, the Polestar 2 also touts seat fabrics made from recycled plastic bottles, interior plastics made with waste cork products, and carpets woven from recycled fishing nets.
This EV has some similarities like that of Volvo XC40 crossover, they both ride on the Swedish brand  Compact Modular Architecture (CMA), though the electrified version of the platform accommodates a 78.0-kWh lithium-­ion battery pack under the floor. The electrical system supports fast charging up to 150 kilowatts, and Polestar claims this method will recharge a dead battery to 80 percent in 40 minutes. The company also says the Polestar 2 should be able to cover 275 miles of road on a single charge, while that range is reasonable for a luxury EV, it does fall short of the 310-mile EPA estimate for the Model 3 Performance.
Interior comes with a wood, fabric and plastic, the look is modern with clean lines, a spartan color palette, and minimal switch gear. The 2 borrows a couple things from its Volvo , like the steering-wheel buttons and knurled start knob, but the overall design reads less busy here. In keeping with the electrified powertrain, Polestar swaths the interior in eco-friendly vegan fabric you can get leather if you want to.  
Inside there is a 12.3 inch digital touchscreen that is centrally placed. The latter measures 11.2 inches and handles most functions, running Google's new Android Automotive OS infotainment system. It's not all that different from other modern interfaces: Picture a box subdivided into four squares, each devoted to a different category of apps, be it navigation, phone, or audio. By grouping similar apps into a specific corner of the screen, Polestar believes users will have an easier time finding what they need, thus minimizing distraction. But what's really great about this whole thing is that it makes Google Maps the integrated nav system and provides useful EV-specific information to the driver, such as where the nearby charging stations are and how long you'll have to sit there once you arrive. Other things worth noting: You'll find two USB ports in the front and two in the rear, satellite radio comes standard, and Harman/Kardon provides the sound.
Kelly blue Book takes Polestar 2 on the road to help us see how far the EV can go as well as the spec.
Summary specs
Base Price: $59,900 (not including $7,500 EV rebate)
Range: 291 miles (Polestar estimates "mid-200s" for typical use )
Power: 408 hp, 487 lb.-ft.
Zero to 60: 4.45 sec.
Battery capacity: 78 kWh
Charge time (11 kW home box, zero to 100%): 8 hours
Charge time (public 150 kW DC fast charger, zero to 80%): 40 minutes
Join the newsletter to receive the latest updates in your inbox.