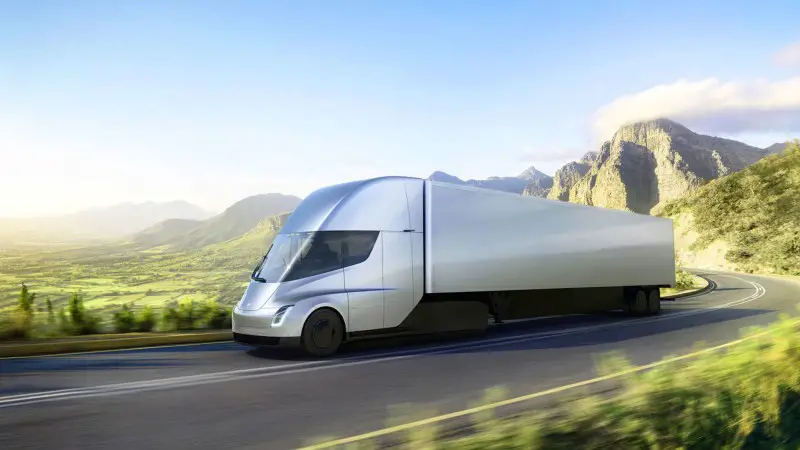 Electric trucks are not a new development in the automotive sector by any means. However, the sector is under constant pressure for the development of new, cleaner, vehicles in order to reduce air pollution and fight climate change.
Initially, these vehicles are being introduced for short range roles, for example as refuse collection and parcels delivery. However, manufacturers are also investigating their potential for use on longer routes, as the charging infrastructure, and battery technology, evolves and improves.Battery-electric trucks are zero-emissions vehicles.The electric truck doesn't, yet, have the same range as its conventional diesel and gasoline counterpart. Neither can it be recharged quickly.
One of the main challenges in this new sector will be maintenance and operation. New maintenance procedures will have to be learned.Operators will also soon discover that they won't be able to operate an electric truck in quite the same way as a diesel or gasoline vehicle. However, there is growing confidence that these vehicles will soon prove themselves following their initial introduction.
The eCascadia, for example, can only travel 250 miles, while the eM2 drops down to 230 and the Daimler Fuso eCanter 100 miles or less. For this reason, electric trucks are currently being considered only for short-range roles.Refuse trucks typically operate on a 'stop-go' basis, which is ideal for electric trucks fitted with regenerative braking. China is seeing high rates of adoption for this role and electric refuse trucks are also starting to become popular in the US and Europe.
The advantages are clear when you consider that diesel or petroleum refuse trucks are far less efficient than electric models. They are also far more polluting.
The cars estimated range is about 500 miles (805 kilometers) on a full charge. Tesla Semi can accelerate from 0 to 60 MPH in just 5 seconds flat. Even more impressive is that the Tesla Semi can go from 0–60 MPH in 20 seconds while hauling 80,000 pounds. Energy consumption of 2 kilowatt hours kWh per mile. An Enhanced Autopilot designed to reduce the risk of collisions.
Electric trucks are ideal for this because they can reduce idling by vehicles, which typically results in greater pollution as the engine is kept running. With an electric delivery truck, any power needed while unloading can be drawn directly from the vehicle's battery pack.
Tesla is already operating a Tesla Semi prototype. It is already on the road in the US — traveling around the country visiting those customers who have already reserved vehicles prior to its official launch.
The Semi obviously requires more space than a car, and if it can indeed connect to multiple chargers, larger-sized Superchargers located near highway junctions may be necessary infrastructure support to encourage fleet buyers.
Tesla claims the base version of the truck, priced at $150,000, has a 300-mile range. The $180,000, 500-mile range version will most likely be the preferred choice for major fleet buyers.
Join the newsletter to receive the latest updates in your inbox.