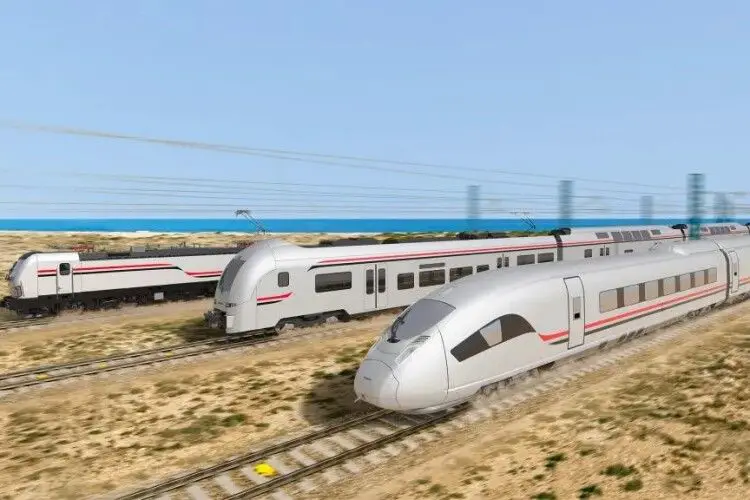 The German company signed a deal in its history to build the world's sixth-largest rail network. Tracks will connect cities along the Nile with the Red and Mediterranean seas. The new electrified train network comes as a consolidation of the fruitful cooperation between Egypt and Germany in the field of infrastructure.
The German industrial group Siemens plans to construct 2,000 kilometers (1,243 miles) of high-speed rail lines across Egypt. The deal is worth €8.1 billion ($8.7 billion), which is the biggest order in the Munich-based company's 175-year history.
The contract also has 41 high-speed trains, 94 regional trains, 41 freight trains, and eight depots and freight stations. It also stipulates that Siemens will be responsible for maintenance for 15 years. According to Siemens, the mega-project aims to connect 60 cities by train. The train will go for 230 kilometers per hour, providing rail access to around 90% of the population.
The 2,000-kilometer state-of-the-art high-speed rail network will connect 60 cities throughout the country, with trains that can operate at up to 230 km/h. This means that approximately 90 percent of Egyptians will have access to this modern, safe, and integrated rail system. With a modal shift to train transport, the fully electrified network will cut carbon emissions by 70 percent compared to current car or bus transport, further supporting Egypt's efforts in transforming its mobility into a more sustainable one. Together with civil works partners Orascom Construction and The Arab Contractors, Siemens Mobility will provide its comprehensive turnkey services to design, install, commission, and maintain the entire system for 15 years.
The opportunity to provide Egypt with a modern, safe, and affordable transportation system that will transform every day for millions of Egyptians, create thousands of local jobs, and reduce CO2 emissions in transport, is an honor for us. Not only will it promote economic growth, but it will also enable Egypt to leap forward in rail transportation. With the latest technology in rolling stock, signaling, and maintenance services, Egypt will have the sixth largest and most modern high-speed rail network in the world.
Join the newsletter to receive the latest updates in your inbox.