Motorcycle taxis, popularly known as Boda Bodas, are extremely popular, as commuters use them to beat Nairobi's traffic. Boda Bodas are also widely used in Kenya's coastal resort towns, like Malindi, Watamu, Kilifi, Diani, the city of Mombasa, Rift Valley towns like Nakuru, and the inland port city Kisumu in Western Kenya.
The use of Boda Bodas has also increased in rural areas, where most places are difficult to access using cars and buses. The growth of online businesses has also played a role in Motorcycle growth, since they are used for deliveries. The unemployed youth have also ventured into this type of transportation where they become their own boss, they are either in groups or individually where they borrow soft loans from banks, purchase the motorcycles, and they begin the journey of becoming employed.
Therefore, as a result, Fika Mobility has spent over 18 months studying the market to see how best to disrupt the motorcycle ecosystem in Kenya. Rishi Kohli, co-founder, and CEO of Fika Mobility says: "I always look at the raision d'être - the reason why I am here, and in the ventures, I have been part of it how can I make a difference in someone's life. As a company, our mission is to give Boda Boda owners/riders a more economically conducive energy platform, which we hope will one day increase the uptake of electric vehicles in Kenya and across Africa. Currently, we are working with a number of stakeholders in Kenya like Sustainable Transport Africa (STA) and others, to help UNEP set up an electric motorcycle." STA is a Kenyan NGO that works on sustainable mobility and is a regional implementation partner for UNEP.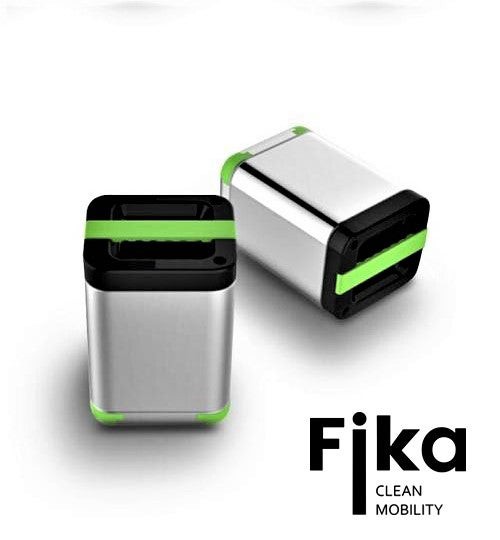 Fika plans to set up multiple battery swapping stations across the city. The swapping model, in general, will not be new to Kenya, as LPG retailers have a hugely successful network already and thus riders who are often the ones hailed by consumers to go and swap out cooking gas cylinders will be well accustomed to this model. Similarly, the same model has been active for decades in Kenya for drinking water, where consumers buy a 20-liter reusable container with a deposit fee and simply go to a supermarket or kiosk with the empty container to get another full container and only pay for the water. Riders will then conveniently go to any battery-swapping station, collect a fully charged battery, and only pay a certain amount as a "recharge fee."
Join the newsletter to receive the latest updates in your inbox.