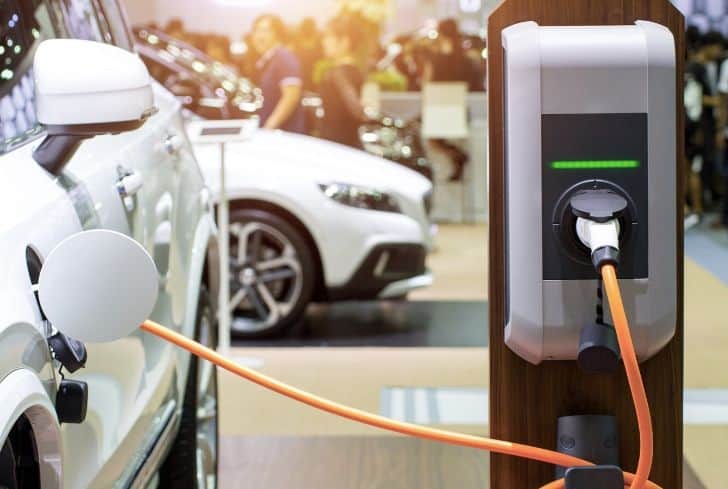 As the world gears towards an all-electric future, automakers around the globe are laying the foundation for improved charging infrastructure to enable the mass adoption of electric vehicles (EVs).
The increase in electric car registrations resulted in an increased production of automotive lithium-ion batteries, which was up by 33% from 2019. China remains the leading country for battery production accounting for over 70% of global production capacity. However, Europe is not staying behind. Many new battery plant constructions were announced in 2020 since the battery demand exceeded Europe's production capacity in the past year.
EV charging is a sector in constant evolution, and there are constantly new technologies in development. Some of the technologies now are:
Dynamic Load Management
Integration between EV charging and existing payment systems
OCPP 2.0: more security, more control, more information
ISO 15118: EV identification through the power line
Roaming 4.0: interoperability for EV charging
Ultraquick charge in DC
V2G and V2H: EV returns power from its battery to the grid
Energy storage: in batteries inside and outside the EV
Wireless load: magnetic induction charging
According to BloombergNEF, Europe's share of global battery production could rise to 31% by 2030. In comparison, the continent's global battery production was only 7% in 2020.
A variety of developments in battery characteristics, driven by a high demand for batteries in consumer electronics will provide multiple benefits to the EV business. For the EV market, further technological advances include:
changes in battery chemistry
changes in energy density
changes in the size of battery packs
Ultimately, these changes will lead to massive cost reductions and increased production efficiency. Several EV manufacturing plants are planning to expand their electric car production capacity because of increased policy support. This is, of course, good news for the market at large, since it means that the supply of EVs will be able to catch up with the demand.
Emerging electric vehicle charging technologies
Major automakers and technology providers are betting on newer methods of EV charging, which could increase adoption and lower the cost of EVs.
i) Ultra-fast charging networks:- BMW Group, Daimler AG, Ford Motor Company, and Volkswagen Group with Audi and Porsche have joined forces to create an ultra-fast (350kW) charging network in Europe. The goal is the quick build-up of a sizable number of stations to enable long-range travel for electric vehicle drivers. With this solution, consumers can expect 240 miles of range with 15 mins of charging. It will be an important step towards facilitating mass battery electric vehicle (BEV) adoption.
ii) Autonomous park-and-charge:- Volkswagen, in collaboration with six partners, is pushing the development of V-Charge. An EU research project focussing on automating the parking and charging of electric vehicles. V-Charge automates the process of detecting a parking spot and charging through a dense network of sensory devices, including four wide-angle cameras and two 3D cameras, twelve ultrasound sensors, digital maps, and the 'Car2X' technology for the vehicle's communication with the infrastructure.
iii) Wireless charging: Nearly every electric car manufacturer has plans to offer wireless EV charging. Several companies offer wireless charging such as Plugless, WiTricity, and SemaConnect. These technologies are also being licensed to car manufacturers, such as Nissan and Toyota to provide wireless charging as a built-in feature.
iv) Dynamic Electric Vehicle Charging (DEVC): Embedding EV charging technology under the road surface could soon be a thing. An EV gets charged when driven over transmitter coils embedded under the road's surface. These are likely to appear first on buses or delivery trucks running on fixed routes. Companies such as Qualcomm and Israeli start-up ElectRoad have announced successful tests of dynamically powering vehicles while they are in motion.
v) Solar roofs: Charging models that involve the integration of electric vehicles into the energy systems with a high share of renewable energy sources are being developed. Panasonic launched a solar roof for the Toyota Prius Prime plug-in hybrid in Japan, which is said to be able to supply power to its main battery pack and add a few extra driving miles.
vi) Leading innovators:- Analyzing patent trends can help identify the companies that are leading the innovation and development in a particular space. Based on the patents assigned between 2014 and 2017, we observed that Qualcomm is leading the race in the development of EV charging technologies. It is followed by Hyundai, Ford, Mitsubishi, and Toyota.
References
i) Circontrol (2019) EV charging evolution, the technology that's coming
ii) Netscribes (2018) Electric vehicle charging: Emerging technologies and leading companies to watch for
Join the newsletter to receive the latest updates in your inbox.