Tesla has sued its competitor, Rivian, for theft of trade secrets . Tesla claims 70 people have left for Rivian. Tesla says the employees who left its company took confidential documents and took them to Rivian.
Rivian is one of the startup electric car companies that is challenging the Tesla. The company(Rivian) announced a $2.5 billion round of fundraising earlier this month—on top of $2.85 billion raised last year. The company is working on a pickup truck, an SUV, and a delivery truck for corporate customers—all powered by batteries. Amazon, a Rivian investor, has already ordered 100,000 of Rivian's delivery trucks.Tesla workers have been a top target of Rivian's recruiters. Tesla says it respects Rivian's right to recruit Tesla employees, but it argues that Rivian hasn't been playing fair.
Tesla alleges that one of her employees took highly sensitive trade  secret compensation and bonus information for Tesla sales personnel for use at Rivian, these include base pay rates, target bonuses, new hire equity awards and incentive-based compensation numbers.
Another employee allegedly took "candidate lists, Tesla recruiting organizational charts, information about Tesla recruiters, and also companies from which Tesla sources candidates."
A third employee allegedly helped herself to "manufacturing project management, controls specifications for manufacturing equipment, specifications regarding manufacturing robots, and manufacturing equipment requirements."
A fourth employee took a list of Tesla employees with expertise in charging networks,some of whom were recruited by Rivian shortly afterward.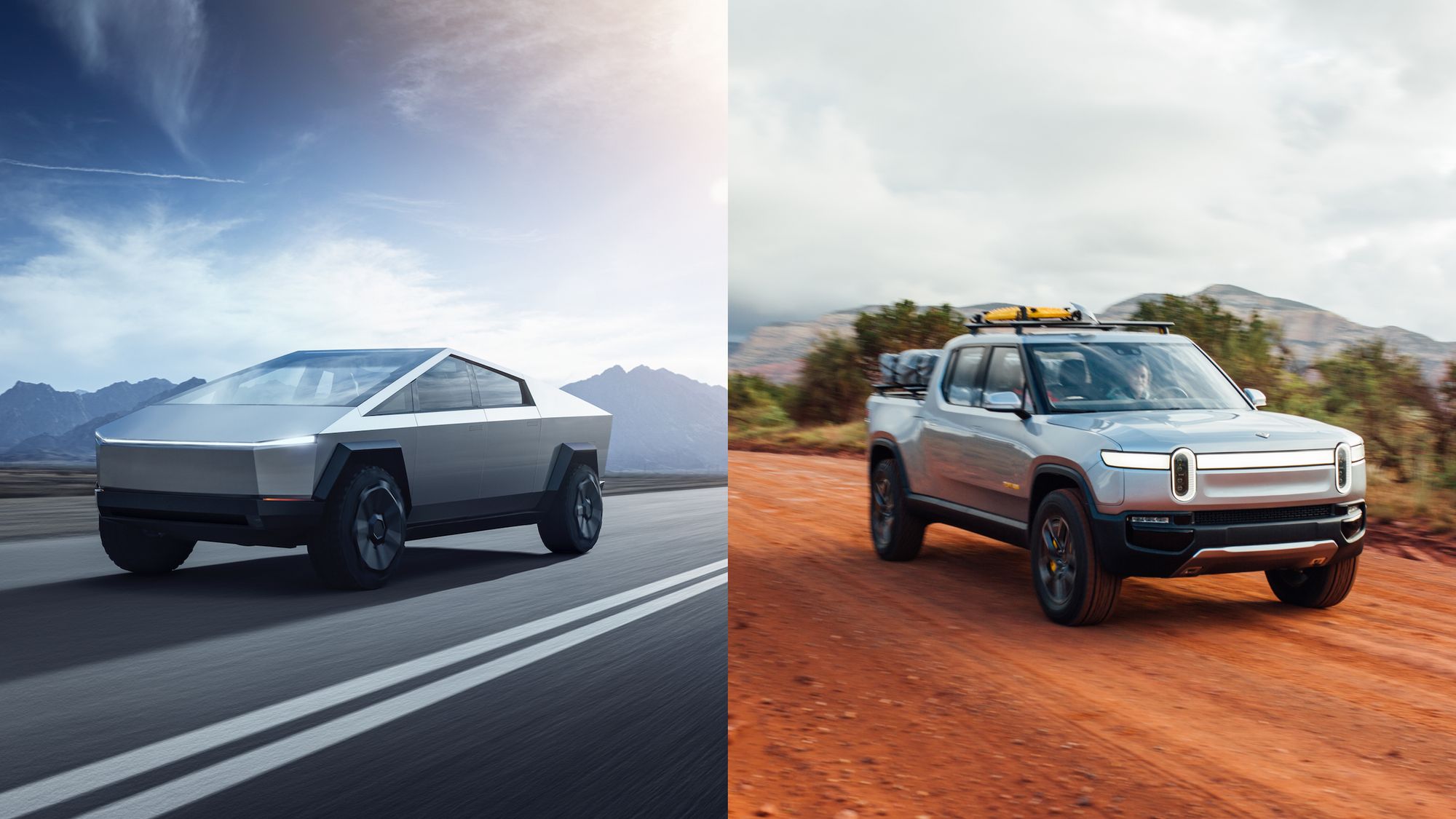 Tesla says these four employees were the top layer of the company. The company is still investigating the actions of other employees who recently departed Tesla for Rivian and will add some of them as defendants if they uncover evidence of misconduct.The employees allegedly downloaded the documents from Tesla's network in the final days before leaving Tesla, then sent them to personal email addresses. When confronted by Tesla investigators, some admitted to taking confidential information, while others maintained their innocence, Tesla says.
"Rivian is knowingly encouraging the misappropriation of Tesla's trade secret, confidential, and proprietary information by Tesla employees that Rivian hires," the company said in a lawsuit. The suit also named four former Tesla employees, Tami Pascale, Kim Wong, Jessica Siron and Carrington Bradley, for allegedly taking confidential information. Rivian employs roughly 2,300 people, and Tesla claims 178 of those are former Tesla employees.
The former employees who are suspects in the lawsuits worked in California branch. The branch has refused to enforce non-compete clauses in employment contracts. Therefore this could be the reason why the employees opted to leave and join its competitors and going with confidential information to Rivian.  The California court is strong on anyone who leaks company's secrets.So, if Tesla is able to prove the evidence of their claims then Rivian will be in legal problem.
Rivian spokesperson said the allegations are baseless and run counter to Rivian's culture, ethos and corporate policies,he added that when they are recruiting any employee they require  all employees to confirm that they have not, and will not, introduce former employers' intellectual property into Rivian systems.
This is not the first time Tesla is suing a former employee for allegedly stealing information or for poaching employees.It has before sued Zoox, a self- driving car startup , for allegedly stealing company information. According to Tesla, former employees,Scott Turner, Sydney Cooper, Chrisian Dement, and Craig Emigh, worked in product distribution and warehouse supervising. It alleges they forwarded the trade secrets to their own personal email accounts, or the accounts of other former Tesla employees.Turner allegedly wrote in the body of an email he sent himself, attaching "confidential and proprietary Tesla receiving and inventory procedures, as well as internal schematics and line drawings of the physical layouts of certain Tesla warehouses. Zoox settled with Tesla in April, agreeing to pay an undisclosed amount and undergo an audit.
Tesla also filed a similar suit in 2017 against a former employee involved with Tesla's automated driving program who had left the company to co-found Aurora, an autonomous driving start-up. Aurora later settled.
Join the newsletter to receive the latest updates in your inbox.