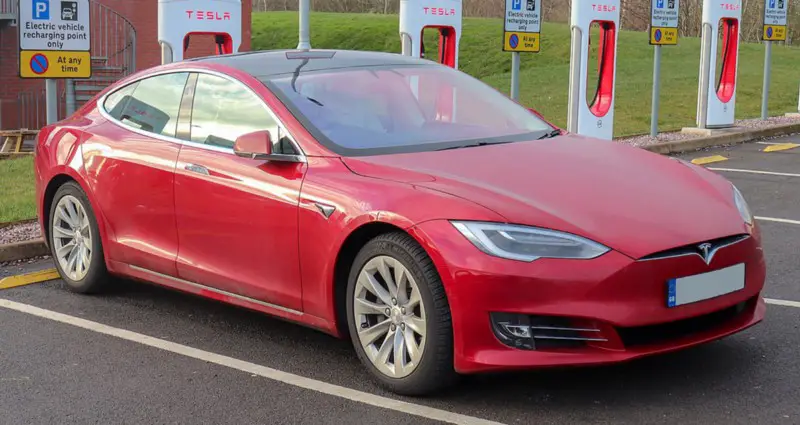 It is a mid-size luxury all-electric five-door car that was produced by Tesla and introduced in the EV market on June 22, 2012. It is the car that changed the world view of EVs and accelerated the world's transition to sustainable transportation.
The P85+ was a more powerful Model S. While a Model S comes with a 60-kWh battery has a zero-to-60 time of 5.9 seconds and a top speed of 120 mph, the P85+ could accelerate to 60 mph in 4.2 seconds with a top speed of 129.9 mph.
Tesla's all-electric powertrain delivers unparalleled performance in all weather conditions — with dual-motor all-wheel drive, instant traction, and torque control and ludicrous acceleration.
Conventional all-wheel drive cars employ complex mechanical linkages to distribute power from a single-engine to all four wheels. Only Tesla has the technology to provide superior and independent traction to both the front and rear wheels by using dual motors.
Matters safety, the Model S is built from the ground up as an electric vehicle, with high-strength architecture and a floor-mounted battery pack allowing for incredible impact protection. Every Model S comes standard with the most advanced active safety features like side collision warning and emergency braking.
Autopilot advanced safety and convenience features are designed to assist you with the most burdensome parts of driving. Model S comes standard with advanced hardware capable of providing Enhanced Autopilot features today, and full self-driving capabilities in the future.
Model S interior is built with best in class storage, seating for up to five adults and two children it also has a 17-inch touchscreen that can be expanded. The glass roof gives a spacious interior for the passengers, while noise engineering creates sound dynamics like that of a recording studio. The Model S 17 inch touchscreen controls most of the car's functions. Opening the all-glass panoramic roof, customizing the automatic climate control, and changing the radio station all happen with a swipe or a touch. The touchscreen, digital instrument cluster, and steering wheel controls seamlessly integrate media, navigation, communications, cabin controls, and vehicle data.
Join the newsletter to receive the latest updates in your inbox.