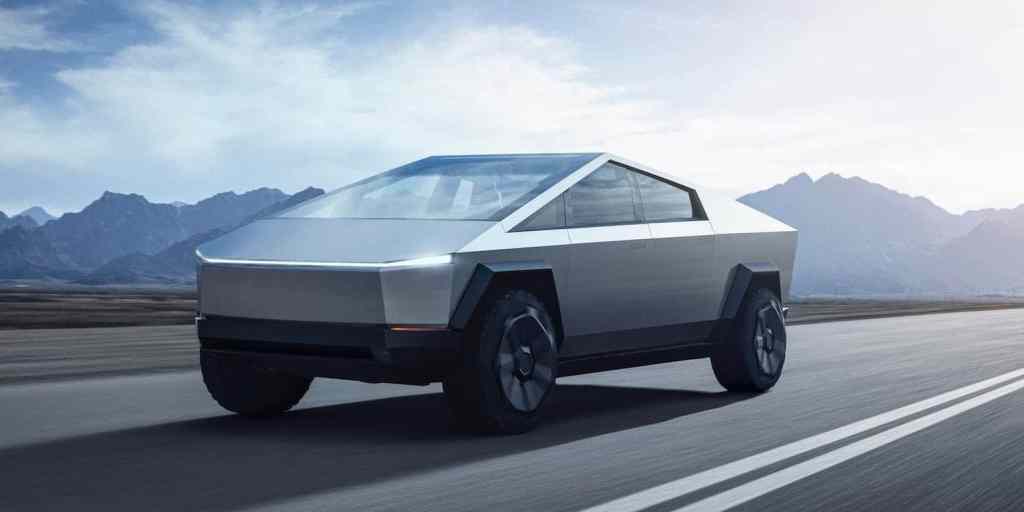 The Cybertruck isn't expected to hit roads until late 2021, but a video of the upcoming pickup was revealed where the public was allowed to see the amazing EV. This display was described by the museum as its first stationary public display, giving fans a chance to witness the giant machine in person.
This public display is the big text for the divisive Vehicle which was unveiled for the first time in November 2019  at the Tesla Design Studio in Los Angeles to a storm of press coverage. While Tesla had focused on increasingly mass-market vehicles throughout its 11 years of selling cars, the Cybertruck's unveiling ended this trend with a design that looked like almost nothing else on the market. Prior to the unveiling, CEO Elon Musk had described the design as "heart-stopping," suggesting the truck was something of a passion project for Musk.
Also read: Tesla Cybertruck Electric Pickup
The video gives an overview of the truck from all angles, showing its cold-rolled 30X stainless steel exterior that's designed for extra hardness. When the car was unveiled for the first time the firm listed the specs as  79.8 inches wide, 75 inches tall, 231.7 inches long, and with 16 inches of ground clearance at its maximum. That gives it a similar size to this year's Ford F-150, which offers a width of 86.3 inches, a height of 78.5 inches, and a length of 231.9 inches. The Cybertruck also packs six seats, a rear vault that measures 6.5 feet, and up to 100 cubic feet of storage.
The wheel wells are also fully enclosed, and you can't see the suspension at all. The Cybertruck's center display appears to be different from the one found in Model 3 and Model Y. It is thicker on the edges, which are also more square like the recent iPads.
See: Why did Tesla Cybertruck's Window Break?
Join the newsletter to receive the latest updates in your inbox.