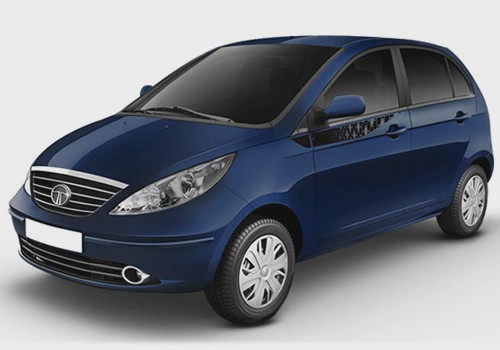 The Indica Vista EV is capable of carrying four individuals, adequate luggage space, with a predicted range of up to 200 km and acceleration of 0–60 km/h in under 10 seconds.
The 58 mile route was completed with only a 36% depletion of the lithium ion phosphate batteries. This would give a vehicle range, in typical real-world driving conditions, of approximately 160 miles, producing an efficiency equivalent mileage of 176 mpg plug to wheel. That's not quite in the same league as Tesla's 240 mile range, but its price is a fraction of that of the Tesla and considerably lower than Mitsubishi's iMIEV and Chevrolet's Volt.
Compared to a Chevrolet Sonic or the latest Kia Rio, everything in the Tata looks cheap, and dated. This is the second generation of the Indica, launched in 2008. It's a Yaris-sized vehicle, but taller. It's got great headroom inside, tall people can fit in the back, and while there's nothing fancy looking at, with hard plastics everywhere, the car looks quite sturdy. It's not fashionable, but it could be a nice no-thrill back-to-basic transportation tool. With its electric drivetrain, it even has a counterculture appeal.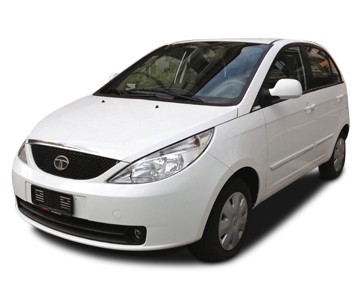 The electric Tata Indica also brings back old memories. It doesn't have air conditioning or power steering.The spec sheet says 60 kW and 116-lbs/ft of torque, but that's not enough. There's no power at take-off. We're used to electric motors giving instant torque at zero-rpm, that's not the case here. The car's not fun to drive and the steering doesn't help. Without power assistance, the ride on the rood is not enjoyable.This is a very cheap Indian car to start with, so you can't expect the driving dynamics of an European hatch. At least it should have an excellent range with a 31-kWh lithium iron phosphate (LiFePO4) battery. Tata says more than 100 miles, and they've seen more than 125 miles during tests.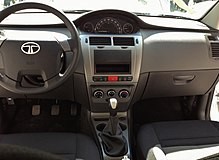 There's competition in the form of the Nissan LEAF. The LEAF is the benchmark for all EVs, and it's a much better car. I guess this Tata has to be at least 30 percent cheaper.
Price $9000
Join the newsletter to receive the latest updates in your inbox.