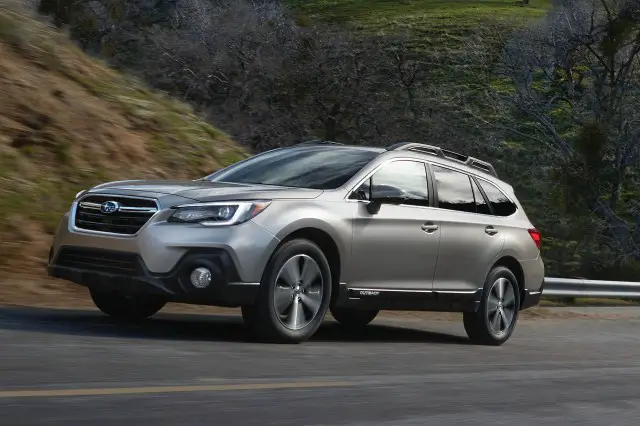 Subaru is among a small group of automakers setting a casual pace in the global race for electric vehicles. Mazda Motor Corp. is on a similarly relaxed timeline .The far larger Fiat Chrysler Automobiles NV currently offers just two vehicles featuring battery technology: the Chrysler Pacifica Hybrid minivan and the all-electric Fiat 500e.
Demand for electric vehicles outside China is weak, with battery-powered models accounting for only one in 50 or so vehicle sales globally. Battery technology is still expensive, and charging infrastructure is sparse in many parts of the world. Above all, it's hard to find examples of manufacturers wringing profits from the electric revolution right now.
The Japanese maker has begun its foray into electrification that will show up first with hybrid versions of its Forester and XV crossover before turning to more advanced plug-in and battery-electric vehicles.
Subaru Australia Managing Director Colin Christie explained that EVs form part of Subaru's near future plan and that the Australian market is primed for one if it's delivered in the correct fashion.
Fully-electric vehicles, there's no firm time yet. But Subaru has a very clear plan with what they want to do with electric cars and we would expect them in the not too distant future. We're not talking ten years and we're not talking two years, somewhere around five years we'll potentially have fully-electric vehicles.
Subaru has not detailed its first electric vehicle yet but Christie says the logical choice, as paved by other manufacturers, is to bring an SUV first. But unlike premium brands creating exclusive new models, Christie reckons that creating an EV with a familiar badge is better.
In the next few years we'll see multi electric vehicles from other manufacturers and that will determine what direction they will take.
It would also appear that the car won't be a traditional SUV like the Forester and is more likely to be something such as the XV.
An electric SUV and more than likely a small car or something as well, but I think as battery technology improves and ranges get longer and longer.
Join the newsletter to receive the latest updates in your inbox.