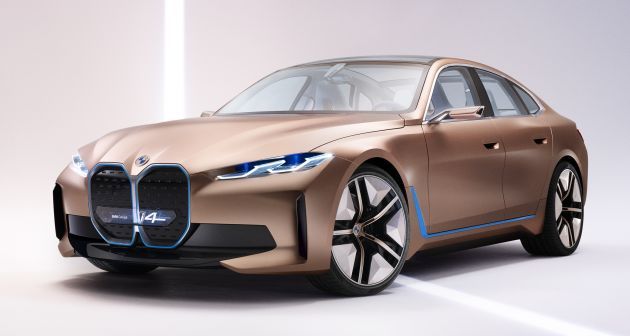 Hans Zimmer a German composer is coming up with a  music that will be on the BMW i4. He is a music champion that has written music for The Lion King and Interstellar film scores.  He is currently working on the song that will be use on the all-electric  i4 in 2021. The electric car is anticipated to be the first genuine rival to Tesla's Model 3. Zimmer's soundtracks will not only be exclusive to this model, they will set the tone  for the sound of all future electric BMW.
EVs are silent, and there is a rule for all EVs to have artificial noise that will warn a pedestrian of an oncoming car. This is meant to reduce the number of accidents that are caused by the EVs. This rule was passed in 2011 by the US National Highway Safety and Administration.
Therefore, all new model must be fitted with artificial noise  by July 2021 all new electric cars, and be  fitted with Acoustic Vehicle Alerting Systems (AVAS) in the EU. These systems emit a continuous noise when moving 20 kilometres per hour or slower or when reversing, helping to alert pedestrians. The Tesla Model 3s were fitted with an AVAS system in the US from September 2019, it is one of the few EV manufacturers that is yet to experiment.
Connor Moore, who has worked on the audio branding for Tesla and Google/Waymo cars says approaches to AVAS sounds opted for either emulating Internal Combustion Engines (ICE) or a plain and simple electric motor noise, they are now starting to see more creative approaches. The sound worlds/ voice will apply to the exterior wile the AVAS will be used for  opening of car doors, and a special start/stop musical theme will apply to the concept version of the i4. Maybe we can even expect an Interstellar-esque docking theme to sound out as you connect the electric BMW to a charging station. However, Connor says they are trying as much as possible to be simple as possible as they come up with these sounds.
The Japanese government introduced guidelines for EV and hybrid pedestrian warning systems in 2010, leading to the 2011 Nissan Leaf featuring one of the earliest versions of an AVAS system. Audi's first 100% electric car, the e-tron, also features a similar spaceship-like sound to BMW's Concept i4 when moving from a standstill. It's a musical chord made from synthesis-er sounds that increases or decreases in pitch in correlation to the car's speed.
Elon Musk also has plans of having the artificial sounds on EVs, but we are yet to see. The rising popularity of electric vehicles certainly looks set to continue. At the beginning of 2014 only around 500 EVs were registered per month in the UK, whereas this year the monthly average was over 10,600. The Tesla Model 3 broke the record for electric car registrations in a single month in Europe with 22,137 in December 2019.
An adaptive AVAS system could be used to emit noise at a quieter level when in a suburban area at nighttime, where the sound level is often 40 dB or lower. According to the World Health Organization, every year 1.6 million 'healthy life' years are lost in European cities due to environmental noise.
Join the newsletter to receive the latest updates in your inbox.