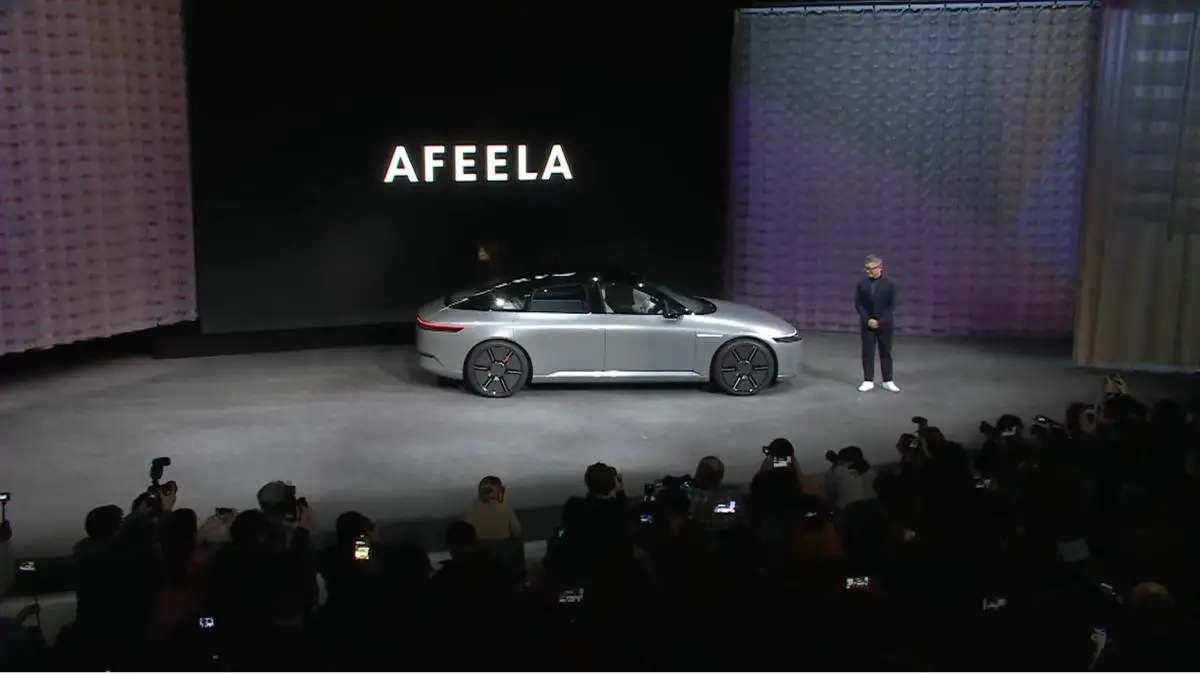 Sony a giant technology company has partnered with Honda to venture into electric car manufacturing. They both have come up with an electric car called Afeela, a prototype electric car appearing on-stage at Sony's press conference ahead of the CES technology fair in Las Vegas, which opens on Thursday.
The joint venture's first car to roll out on the CES stage was a sedan featuring 45 sensors, including cameras, radar, and ultrasonic sensors. It is "a software-defined vehicle, Qualcomm CEO Cristiano Amon said during the presentation. Sony said it would keep the Afeela cars constantly updated, and Amon said his company's Snapdragon Digital Chassis would be designed to enable that.
Tesla Inc. has set the standard for connected vehicle experiences, through the regular addition of games and other enhancements over the course of owning one of its vehicles. Sony, Honda, and many European automakers like Volkswagen AG are now collaborating to combine car manufacturing capabilities with electronics firms' knowledge of entertainment, networking, and sensors to shorten development times for smart electric vehicles.
The specifications of the car, Afeela, are still to be revealed. Chief executive of the Sony Honda Mobility Group, Yasuhide Mizuno said it would combine "Sony sensors and Honda safety", with the car set to feature 45 cameras and sensors inside and out which will monitor the car's condition and surroundings, but also the driver.
Sony also said it would use its expertise in gaming and entertainment to create a unique in-car experience for passengers – concept images of the inside of the car show an array of screens and interactive environments.
The front of the car also includes a Media Bar, which the tech giant said could be used to share information with people around the electric vehicle including warnings and charging details.
Mr. Mizuno said Afeela hoped to begin sales of the car in 2025, with those first vehicles delivered to North America by spring 2026.
Source:
i) PA News Agency (2023) Sony and Honda unveil Afeela electric car brand.
Join the newsletter to receive the latest updates in your inbox.