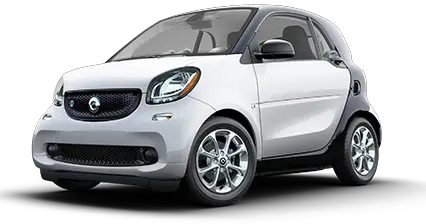 The smart EQ fortwo pure coupe is a model of efficiency and a joy to drive. The three-phase synchronous electric motor combined with smart's nimble turning radius make it easy to zip from A to B on nothing but electric energy.
The smart EQ fortwo pure coupe features the iconic smart body style, with a wide, athletic stance that provides ample space inside and excellent on-road performance. The two-tone color palette and LED daytime running lights are the icing on the cake.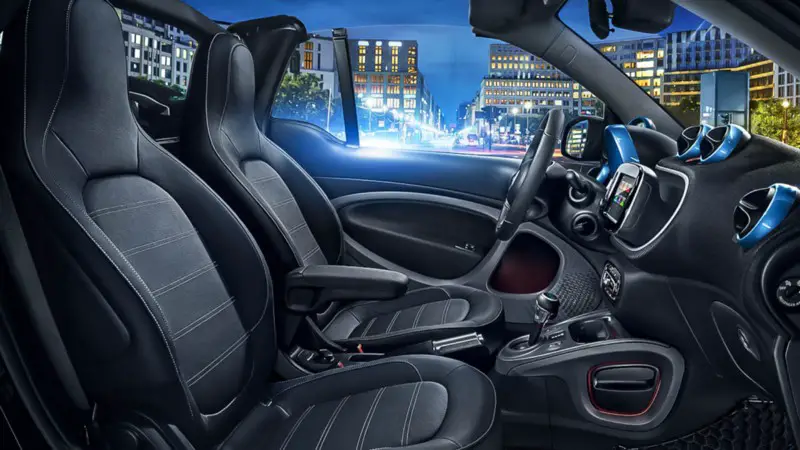 It may be small, but it's got plenty of oomph. The lightweight frame and 60 kW motor result in 80 horsepower and 118 lb-ft of torque. Plus, its electric configuration provides that torque instantly to get you moving with purpose. Charging time is 3 hours using the 240 volts charger.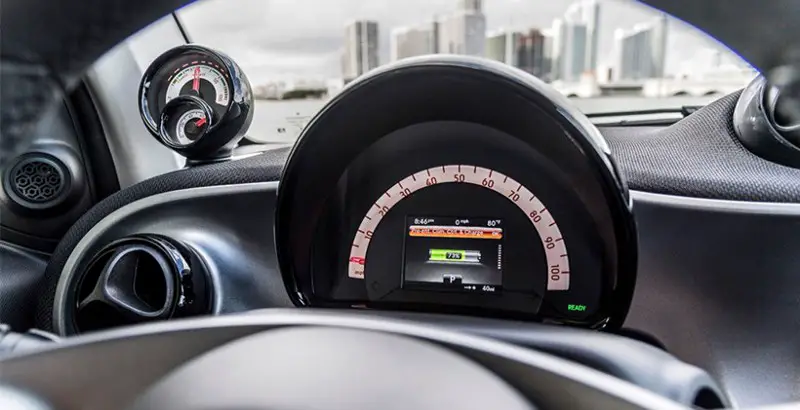 The interior features a 3.5" instrument cluster with all your electric stats, black fabric upholstery, Bluetooth connectivity, and a three-spoke multi-function steering wheel, all while efficiently maintaining a surprising level of spaciousness.
It can not be smart without security, the smart EQ fortwo pure coupe is engineered with Mercedes-Benz, and it's held to those safety standards. The patented tridion safety cell is made of high-strength steel, with an energy-absorbing crumple zone to minimize impact. It's also equipped with Crosswind Assist to detect strong gusts of wind and anti-lock brakes to give you maximum control, while the positioning of the battery in the vehicle's under body offers increased protection if a collision occurs.
summary of the car specs
MOTOR — Three- phase synchronous motor
TRANSMISSION — Single-speed
BATTERY — 17.6 kWh Lithium-ion
MPGE124 city/94 hwy/108 combined
RANGE — 58 miles
ACCELERATION (0–60)11.4 sec
TOP SPEED — 81 mph
MAX TORQUE — 118 lb-ft
RATED OUTPUT — 80 hp
DRIVE CONFIGURATION — Rear-wheel drive
CHARGER — 7.2 kW
CHARGE TIME (0–100%)3 hours (240v/32A),Up to 21 hours (120v/10A)
TURNING RADIUS — 22.8 ft
WHEEL SIZE — 15 inches
Price is $23,900
Join the newsletter to receive the latest updates in your inbox.