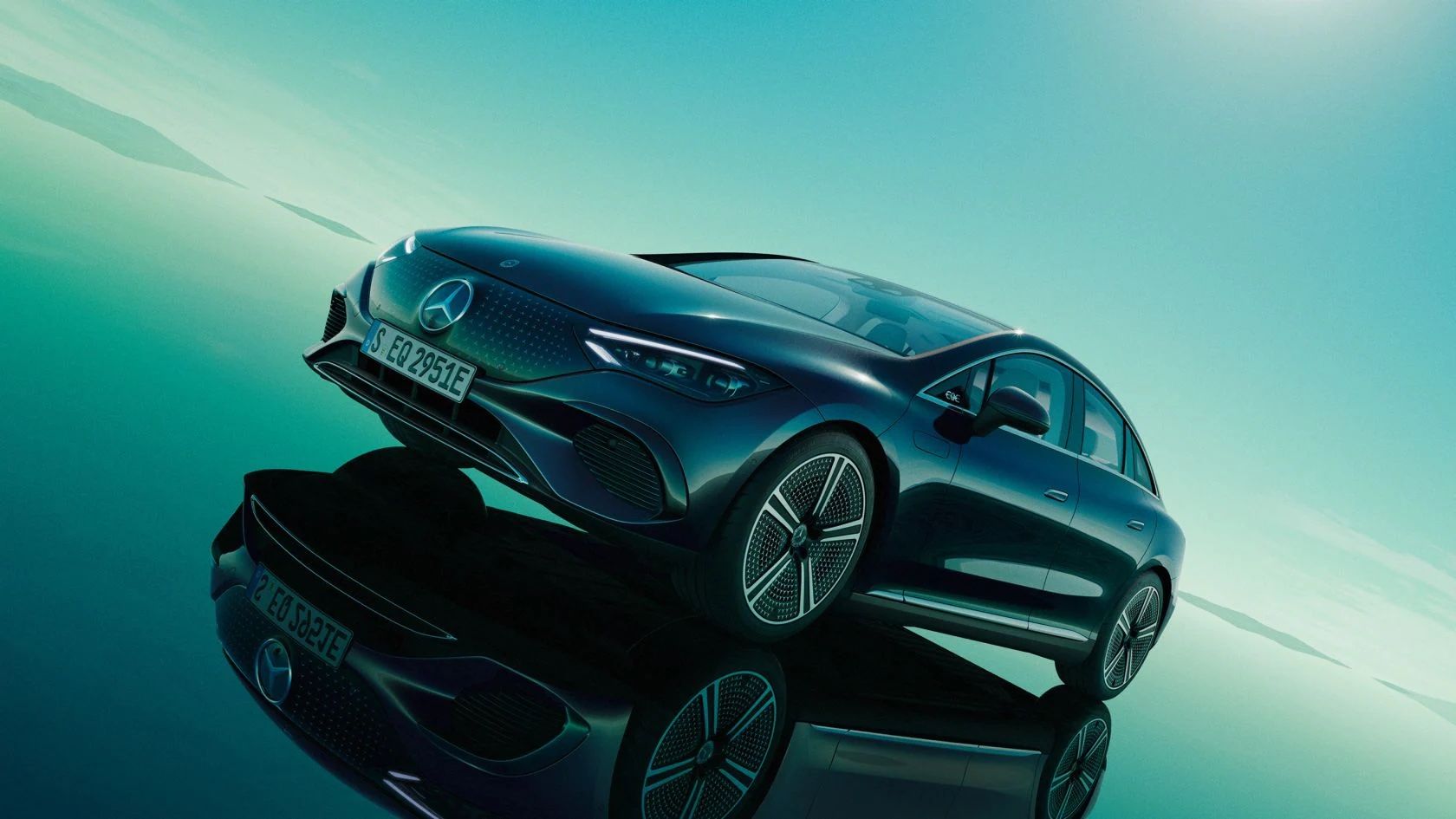 This car has similar feature like that of the EQS. When you look it closely, you will see the third brake light sits at the bottom of the rear window, as opposed to being at the top of the glass on the EQS. In addition, the EQE appears to have a regular trunk lid, whereas its bigger brother seemed to have a more practical lift back configuration in the same vein as the Tesla Model S.
The all-wheel-drive EQE will have electric motors in both front and back, like the electric EQC SUV's powertrain. We would expect, however, the EQE to provide more electric driving range than the EQC, as it will likely be more aerodynamic due to its lower profile. It is estimated the EQC's range at around 200 miles.
EQE will be a fully electric sedan representing the zero-emissions equivalent of the recently face lifted E-Class Sedan, but with an entirely different design and a platform entirely dedicated to EVs. Although the EQE will be similar in size to a C-Class, its interior should be as roomy as the cabin of an E-Class. This will be due to packaging advantages of the EQE's dedicated EV platform, which is referred to internally as the MEA2 and features a flat battery in the floor and electric drive at both axles. The MEA2 platform will make its production debut in the EQS.

The extra camouflage slapped on the rear windows will make you believe the belt line will be different by gradually rising towards the rear, which would consequently mean a smaller greenhouse as the rear door glass would be smaller. The EQE appears to have pop-out door handles, although we've previously seen prototypes of the EQS with conventional handles as well.
Although the battery capacity and power the EQE will offer, Mercedes is almost certain to deliver improved performance on the EQC, whose EQC400 grade delivers 402 horsepower and should have an EPA-rated range of about 200 miles. The EQC400 is fitted with an 80-kilowatt-hour lithium-ion battery.
Join the newsletter to receive the latest updates in your inbox.