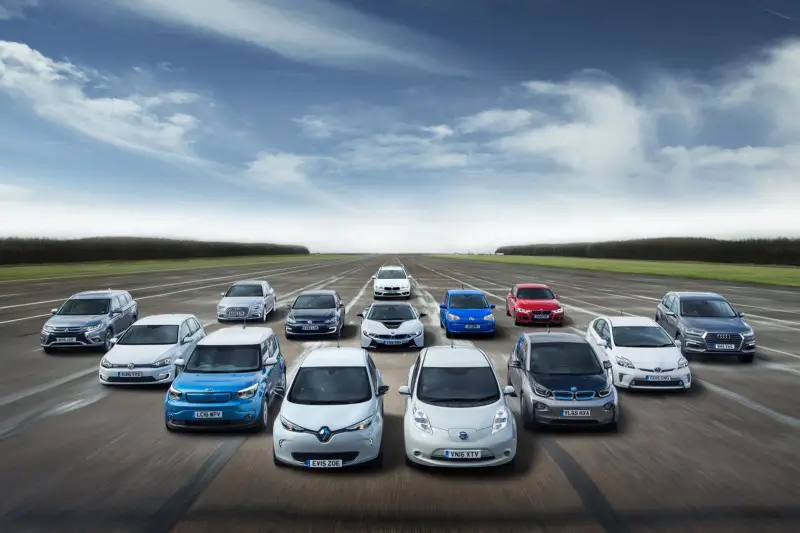 The global EV or electric vehicle industry rebooted in the early 2000s, but it has gained popularity in a short time in the automotive world. The demand for small electric cars on the used market is increasing. Electric vehicle (EV) ownership is projected to balloon to about 125 million by 2030
Some models are even increasing in value according to the experts at automotive data company Motor 1, which says that some owners could even buy an electric car, run it for 12 months and still sell it on for a profit.
That's because of a combination of new clean air zones, cheaper running costs, increased charging points, incentives to drive and wider availability from manufacturers. Some of the smaller models make an attractive used buy with a low purchase price and running costs. Additionally, many towns and cities offer incentives for drivers of electric vehicles, such as free charging points and parking.
Here are four reasons why electric cars and charging stations are our transportation future:
i) More people are buying electric cars
In 2008, the electric vehicle was launched for mass-market in the U.S., but electric cars aren't just catching on here .The number of electric cars on the road globally surpassed two million by the end of 2016, leading some news outlets to proclaim "the electric car revolution is finally underway." As with many things, it often takes a few early-adopters before things start to catch on with the general public. It's estimated that electric cars will account for approximately 35 percent of all car sales globally by 2040.
ii) The federal government is making EVs more affordable
A lot of people may be deterred from an electric car because of the upfront cost. Many electric vehicles cost between $30,000 and $40,000, with Tesla's running upwards of $100,000 or more. However, thanks to federal tax credits, owning an electric car is more economical than ever before. Depending on the type of vehicle and the capacity of its battery pack, you may be eligible for up to $7,500 in federal tax credits from the U.S. Department of Energy. There are other non-monetary incentives to owning an electric vehicle. In some states, such as California, EV owners can take advantage of HOV lane access regardless of how many people are in the car. And in general, electricity costs less than gasoline, which results in additional savings over the long-term.
iii)States are jumping in on the tax credits
In addition to the federal tax credit, many States are offering their own tax credit. For instance, the NYSERDA program and Charge NY initiative is offering electric car buyers the Drive Clean Rebate of up to $2,000 for new purchases. Combine that with the federal tax credit, and you could get an electric car for only $20,000! "With more than 30 electric car models to choose from, an ever-expanding fueling network of over 1,600 public charging stations across New York State, and a point-of-sale rebate on your new car purchase, there's no better time than now to go electric," according to NYSERDA.
iv) More people are environmentally conscious
More and more people are thinking twice about their environmental impact, especially Millennials and Generation X, and these numbers are supported by electric vehicle demographics, as well. More than half (55 percent) of all electric vehicle buyers are between the ages of 36 and 55. Millennials, specifically, look to do business with environmentally conscious companies and may start buying more electric cars in the next few years. In one 2014 study, 66 percent of respondents said they would be willing to pay extra for sustainable contributions.
The reasons why people buy an electric vehicle vary — some may want to take advantage of tax credits, or some may be hyper-aware of their carbon footprint, and some just don't want to be stopping at the gas station every couple of weeks — but there's no denying that electric vehicles are becoming more popular. As electric cars continue to grow in popularity, it will be imperative that businesses and municipalities keep up with demand and provide convenient-to-use electric vehicle charging stations, as well.
Here are three models rising in value.
i)Nissan Leaf
The Nissan leaf is the UK's best-selling electric car and has been in the market for eight years now.The latest model has a published range of up to 200 miles on a single charge thanks to a new battery that's arriving later this year.
A used one will cost around £7500 which makes it excellent value for those looking to make the switch to an electric car.
ii)Renault Zoe
Made by Nissan's sister brand, it's no surprise that the Renault Zoe is a competent EV. It has a similar range to the Nissan Leaf, and is an excellent alternative option.Those owned outright hold their price but tend to be very rare, while battery lease examples cost less.
iii)Mitsubishi I-MIEV
Mitsubishi I-MIEV offers value for money if you are looking to buy your first EV, but is also good value if you're looking to buy a cheap-to-run second car.
Mitsubishi says the car I-MIEV can do 92 miles on a charge, making them ideal for driving to the shops or other short journeys. They cost approximately between £1.50 to £2.50 to charge, dependent on your energy rate. On the second-hand market they tend to start at around £5,000.
Join the newsletter to receive the latest updates in your inbox.