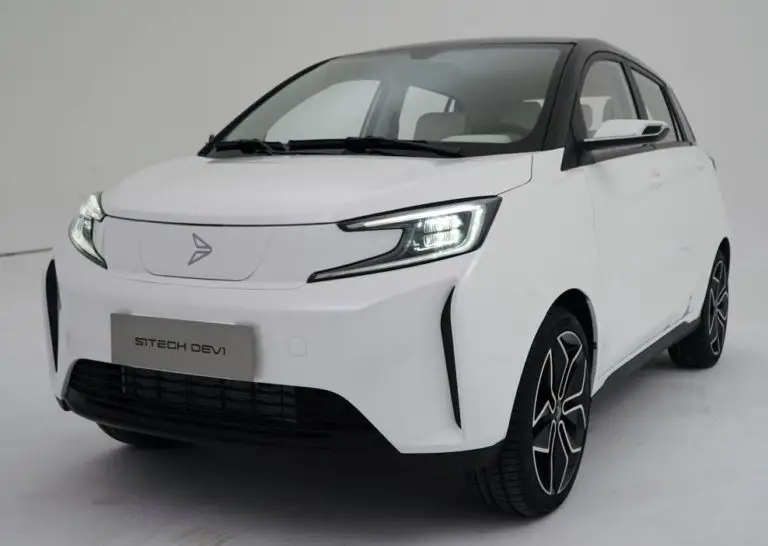 SiTech is a brand under under First Auto Works (FAW). It claims a range of 350 kilometers. Charging takes 40 minutes for 80% battery. The car measures 3735 mm/1655 mm/1550 mm and wheelbase 2415 mm.
The interior has a 10 inch touch screen and an 8-inch instrument panel. Some additional features include smart car networking system known as D-OS, this system connects with smart phones and also include face recognition system to enter and start the car. Face recognition is the new trend in Chinese cars , since every car seem to have it installed on, therefore SiTech is no exemption.
The infotainment system set to radio the buttons look nice. It also has a simple drive selector on the tunnel. The SiTech DEV1 is a nice looking car and slightly smaller than the SUVs of most other new electric-car companies. But with a 100,000 yuan which is more or less equivalent to $ 14, 592 price tag and a 350 kilometer range makes it a splash in the market.
Join the newsletter to receive the latest updates in your inbox.