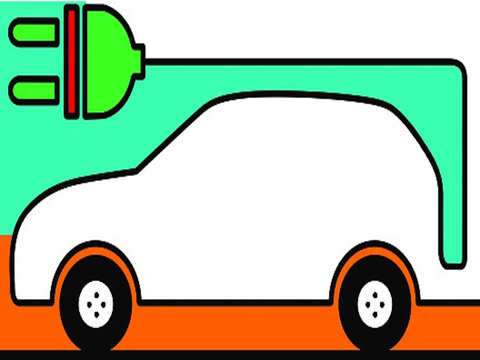 If you are shopping for an electric vehicle there is a little advantage of choosing  a certified pre-owned (CPO) model. Vehicles offered under a manufacturer's CPO program are usually later-model cars, typically six years old or newer, and with a limited number of miles on the odometer. Qualifying models must pass an extensive multi-point inspection, which means they're generally the proverbial cream of the crop among used cars.

Certified used cars typically come with extended warranties, roadside assistance programs, and other benefits. They're sometimes offered discounted financing programs. Be aware, however, that all EV makers already cover the battery under warranty for at least eight years/100,000 miles or more (whichever comes first), and this coverage transfers automatically to a subsequent owner whether or not the vehicle is certified.

On the downside, CPO cars are price higher than comparable non-certified models for the added warranty coverage and other perks. If you're buying an EV from a different-brand dealership, it won't be certified by the automaker. However, you can always purchase an extended warranty and roadside assistance coverage from a third-party provider if you feel it's necessary.
Buying a used EV isn't a foolproof solution, however. As with any pre-owned car, some uncertainties can be amplified when buying used EVs, such as driving range degradation and battery warranties. A CPO certification can boost confidence in the purchase, but it also boosts a used car's price tag and may not be necessary for every used EV.
Before moving forward with a certified used EV, shoppers should compare CPO programs, specifically the warranty coverage, inspection items, and finance rates, then evaluate if the benefits are worth the premium over a non-certified vehicle.
EVs like the Nissan Leaf, Chevrolet Bolt EV, and Volkswagen ID.4 are in their respective automaker's CPO program, which means they come with similar multipoint inspections and warranty coverage with some EV-specific criteria. For example, the Leaf was one of the first all-electric cars on the market and has been included in the automaker's CPO program since 2013.
According to Jeff Wandell, manager of EV communications at Nissan, the Leaf has to pass the same evaluation as a gas-powered car with extra qualifications for the battery. "CPO for the Nissan Leaf must follow all normal CPO certification procedures for any Nissan vehicle, including a supplemental inspection in addition to the traditional 167-point quality inspection," wrote Wandell in an email to Cars.com. "Examples of additional inspection items include the Leaf's battery gauge to measure the remaining capacity, charge-port operation, and charge-port sealing cap." Just like other Nissan CPO vehicles, the Leaf must have less than 80,000 miles, be less than six years old, and have a clean vehicle history report. As for the warranty coverage, a CPO Leaf gets an extended powertrain and EV system warranty that stretches the remainder of a new vehicle's 60-month/60,000-mile warranty for an additional 24 months or 40,000 miles, according to Wandell.
The CPO inspection checklist for the VW ID.4 includes an entire section dedicated to EVs and hybrids, according to Mark Gillies, VW's manager of product and technology communications. Special items include the condition of the battery that must retain at least 70% of its original capacity. It also evaluates the EV's regenerative braking system, electric motor, charge port, and cables.
The Chevy Bolt EV and EUV come with some special conditions: Each model uses the same 172-point inspection as a gas-powered CPO vehicle with an EV-specific section, according to GM spokesperson Sabin Blake. In addition to the six-year/100,000-mile powertrain limited warranty and 12-month/12,000-mile bumper-to-bumper limited warranty, a CPO Bolt comes with the remainder of the eight-year/100,000-mile new-vehicle battery warranty — also available for non-certified used Bolts.
Most CPO programs include a trial subscription of app-based telematics or connected services plan, which can be especially useful for EV owners. For example, Chevy's EV Access, included in the OnStar Connected Services plan, allows owners to check vehicle range and battery charge status and find charging stations along a route. A one-month trial of the OnStar plan is included for all CPO Chevys. In some cases, these services are complimentary even without a CPO designation; the FordPass app, for example, comes with EV-specific features for vehicles including the Mustang Mach-E.
Source:
i) Jane Ulitskaya (2022) Should you buy a CPO electric car?
ii) Jim Gorzelany (2022) Should you buy a Certified pre-owned electric vehicle
Join the newsletter to receive the latest updates in your inbox.