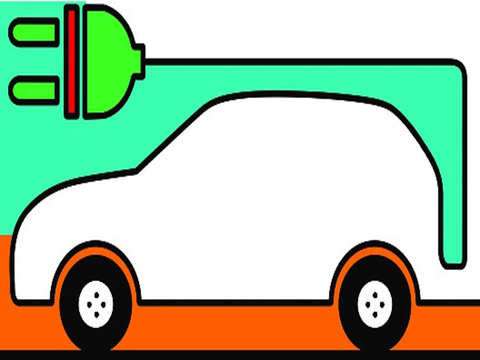 Wondering to switch to an electric car but you do not have enough money to buy one, there is a leasing option. If you are getting an electric car for a short commute, or to go to supermarket then buying is definitely an option. If the likely distance you will need to drive in the future  then an EV should still be fine after 10 years.
For example should you want to rent one Motor Drive offers a rental for a monthly subscription service, the company will put you behind the wheel of electric vehicles such as the Nissan Leaf, Chevrolet Bolt, Tesla Model 3, Audi e-tron and Tesla Model X.
There are three subscription tiers, ranging from $649 per month to $1,399 per month. Those monthly fees include insurance and routine maintenance. The service also requires a membership, which costs $400 upfront. If you like the car enough to buy one, the company will give you that $400 toward the purchase price.
Leasing makes a lot of sense for EVs – enjoy a brand new car with the latest tech every 2, 3 or 4 years.A car lease is, in essence, a long term rental. It's a rental where you are committed to paying monthly installments for the full period of the lease. This is usually 24, 36 or 48 months.
As with the car subscription model , you need to stick to a certain number of miles per month or year. If you do more miles than you planned, you will be charged extra at a pre-agreed rate.
That's because Motor, the company behind the service, wants to introduce people to electric vehicles and their benefits. Head of strategy and business development Mike Barg said 70% of people have never been in an electric car.
"The whole goal of this is to let people get the electric car experience as long as they want," Barg said. He said the service gives drivers a chance to try top-of-the-line electric cars while still keeping flexibility. Unlike many leases, the subscription service doesn't require a long commitment and doesn't have a mileage limit.
Motor is owned by the AES Corporation, which also owns Indianapolis Power & Light Co., but those local roots weren't the only reason why it launched the service here. "Indianapolis is a car market unlike any other," Barg said. "People here own and drive cars, and the per-capita car ownership per household is typically higher. Cars are an integral part of the city."
If you are thinking about buying an electric vehicle, then ask yourself the following questions:
Will you still be happy with the current range of the car in a few years' time?
How long is the car battery warrantied for?
How much charge will the battery be able to hold at the end of the warranty period?
The battery will gradually degrade – reducing your range – but there shouldn't be a dramatic drop.It is important to always check how long the battery warranty is. Most EVs warranty their batteries for at least 8 years. Compare the length of the warranty with how long you think you will want to keep the car.
Manufacturers guarantee to what extent the battery will have degraded by the end of the warranty period.For example, the warranty might state a maximum of 20% battery degradation after 8 years. That means after 8 years the battery will still be able to be charged up to 80% of its rated capacity.If you have a 40 kWh battery, for example, it will effectively only be a 32 kWh battery after 8 years (40 kWh x 80%).
There are several reasons why one may opt for lease instead of buying an electric car.
Maintenance cost:- Unlike buying, when leasing an electric car, you'll almost certainly have mileage restrictions. Standard leasing contracts offer annual mileage limits of 10,000 to 15,000 miles. For some drivers, this is sufficient, but for those road warriors or long-distance commuters, this can be a major burden. Exceeding mileage limits is costly and can set you back financially in a significant way. Dealers, on average, can charge anywhere between $0.10-$0.25 per additional mile.
Extra costs:- No more oil changes. No engine repairs or transmission fluids. But with continued use of any car, it inevitably goes through the standard wear-and-tear and will need to be maintained: tires, brakes, and increasingly in these tech-heavy cars, software upgrades. These types of repairs can add unforeseen costs and still take up valuable time. When leasing an electric car, most dealerships require you to pay out of pocket for maintenance costs, and it can undoubtedly add-up during the duration of your lease. Also, it's possible when returning a leased car, for dealers to charge on anything they deem excessive, including tire traction, windshield wipers, front and back headlights, etc.
Battery:- Does the vehicle you're leasing have enough range to get you everywhere you need to go? As with any battery, the lithium-ion battery pack that powers an electric vehicle will eventually become less powerful over time. However, this degradation is gradual, and EV batteries typically come with a 10-year manufacturer's warranty. If you plan to lease a vehicle for a standard 3 or 5-year term, you don't have to worry about the state of the battery life of your vehicle, but you do need to consider the overall battery range that you need.
Flexibility:- One of the major benefits is the opportunity to exchange cars every 3 to 5 years. Lifestyles change all the time, your car should too. The two-seat convertible that you were driving for the last three years may no longer be viable in your current situation, and having this flexibility allows you to change cars based on the circumstances of your life.
With all said it is important to also remember leasing an EV is a sensible option for customers who want to pay a lower monthly payment and avoid taking out a loan or putting down the recommended 20% when purchasing a vehicle. Drivers who choose to lease an electric car will have additional considerations such as mileage restrictions, wear-and-tear, and fees that may be associated with ending a contract before it is set to expire. Leasing companies will impose additional charges for mileage overages and damage to the vehicle upon lease expiration.
Join the newsletter to receive the latest updates in your inbox.