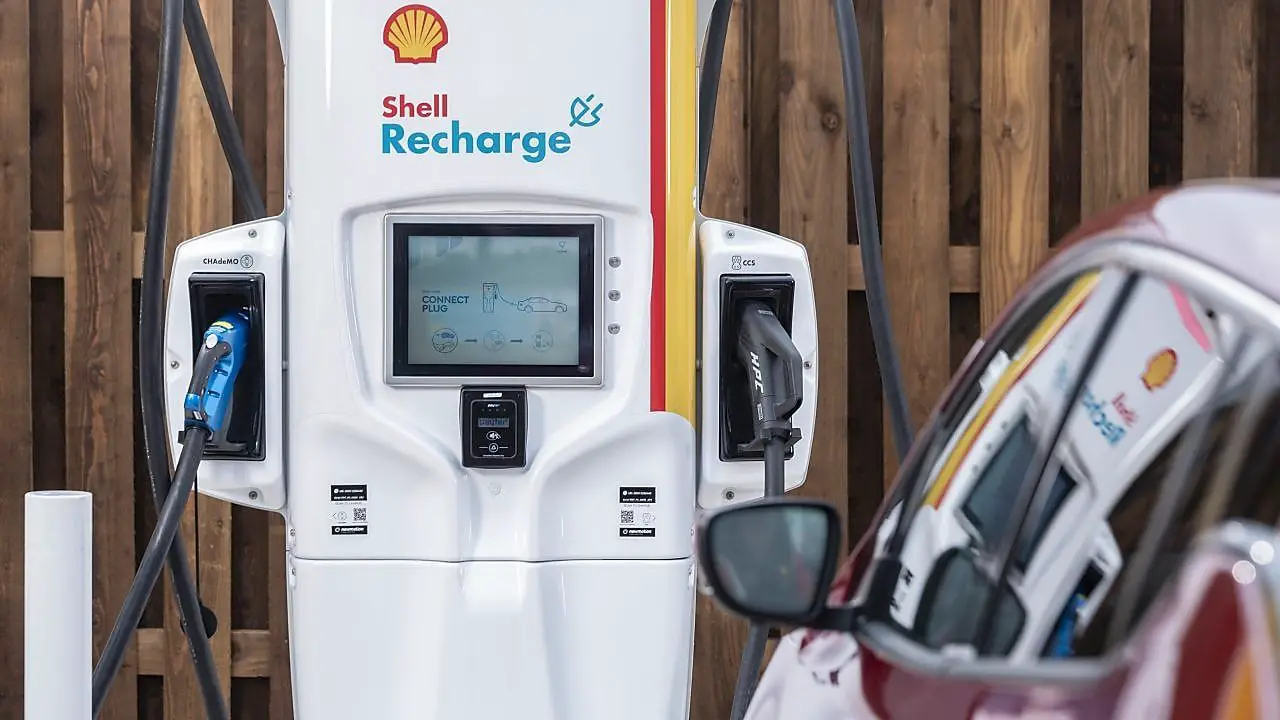 With an increasing number of automakers and nations committing to fully electric vehicles and the auto industry's future becoming clearer, oil companies are doing their part to ensure they remain relevant throughout the transition. In 2022 Electric vehicles accounted for 10% of total global auto sales for the first time crossing a significant threshold as the industry sets its sights on scaling EV production.
The oil company rolled out some of its first EV charging stations in 2017 and acquired New Motion later that year, giving them immediate access to 30,000 stations across Europe. Shell has since followed up with several new investments and buyouts in addition to partnering with big names like Nio and BYD to expand its network.
Shell currently operates around 90,000 EV charging ports at homes, businesses, and Shell-branded locations, with an extra 300,000 stations available through its roaming networks.
Shell has been trying to expand its transition to electric vehicles by installing more charge stations. It plans to have 500,000 charge stations up from 140,000 in 2025. Recently the company finalized the purchase of the Volta charging network which operates main,y in 31 U.S. states.  
Buying Volta wasn't a financial challenge for Shell, which made more money selling oil last year than at any point in its long history. The company recorded $40 billion in profits in 2022, due partly to Russia's invasion of Ukraine that led to dramatically higher oil and gas prices. The company paid its CEO almost $12 million last year.
Volta's assets include an existing public EV charging network of over 3,000 charge points at destination sites (shopping centers, grocery stores, pharmacies, etc.) across 31 U.S. states and territories, a development pipeline of more than 3,400 additional charge points, and capabilities to continue developing, operating, and monetizing EV charging infrastructure.
Beyond providing a charging service, Volta specializes in generating advertising revenues from screens embedded into the charge point. Volta's advertising capability and early mover advantage have allowed the company to secure prime spots and portfolio-level contracts with site hosts in high-value, high-traffic markets.
The movement of goods and people for business purposes accounts for about a third of all journeys. In order to meet carbon targets, corporate cars, taxis, and fleets are electrifying at a rapid pace. Shell is the only player that can offer a hybrid payment solution for hydrocarbons, power, and road services to business customers across markets and regions. The Shell Fleet Solutions Accelerate to Zero program brings together the full range of consultancy services and products in a tailored program to meet your fleet's specific decarbonization needs, partnering with you at every stage on the journey to a truly sustainable future both for your fleet and your business.
Join the newsletter to receive the latest updates in your inbox.