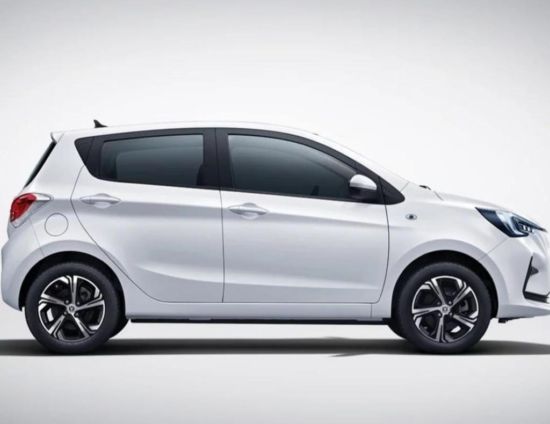 A South Africa-based Electric Vehicles manufacturer, Agilitee Africa, has launched its first self-charging four-wheeler electric vehicle named the Agilitee-Go.
Dr. Mandla Lamba, the firm's Chief Executive Officer, says the Agilitee-Go car has a travel range that can cover 300km if fully charged and also self-charges, 1100p HD Reverse Camera with a large central screen, sensitive and quick response combined hydraulic breaks, Front & Rear impact guard with side protection for all occupants, Bluetooth hands-free calls, child lock Hill-Start assist control (HAC) and Automatic Gear. He also pointed out that the rise of EV cars is gaining momentum in the African continent.
Lamba also added that most green-tech start-ups in Africa are leading the continent's charge towards electric mobility, it is a critical intervention in the fight against climate change driven by a global tide in the use of electric vehicles. However, the continent's shift to electric mobility lags behind Europe, the US, and China, the global frontrunners in electric mobility.
Dr. Lamba noted that "In 2020 South Africa sold only 92 battery electric vehicles (BEVs) down from 154 in 2019, representing 0.02 percent of domestic vehicle sales. Hybrid sales declined from 253 units in 2019 to 232 units in 2020. Nonetheless, several countries are developing comprehensive policy frameworks to catalyze the transition and adoption of electric mobility."
The firm has also set up a base in West Africa with its headquarters in Nigeria. In Ghana and Zimbabwe, there are plans to establish an assembly plant for cars, electric motorcycles, and scooters.
"We intend to penetrate all parts of Africa. We will in the long run set up assembly plants in some countries," said Lamba.
He added: "Most African governments have not entirely adopted the use of electric vehicles but we will educate our people on their benefits." Agilite electric vehicles do not rely on the grid to be charged as they are powered by solar and have a backup battery.
Ghana, like other Sub-Saharan Africa, is a big market for second-hand vehicles imported mainly from Asia and other parts of the world which have been blamed for emitting higher levels of carbon dioxide. Lamba added that their technology can reduce emissions that contribute to climate change, improve public health and reduce ecological damage.
Malawi is home to a lot of second-hand vehicles usually imported from Japan and has been blamed for emitting higher levels of carbon dioxide which is detrimental to the environment. Lamba has expressed intention to open its outlet for electric vehicles in various countries across Africa, including Malawi, pointing out that the development will among other things create at least one thousand jobs within the first 18 months.
The world's first full-electric self-charging car is a sign that  Africa is now at the forefront of the green revolution because people will travel with no worries of charging and most importantly using nature to charge therefore not spending a dime on fossil fuels.
Reference
i) Joy online (2022) Self-charging full electric vehicle launched in Africa
Join the newsletter to receive the latest updates in your inbox.