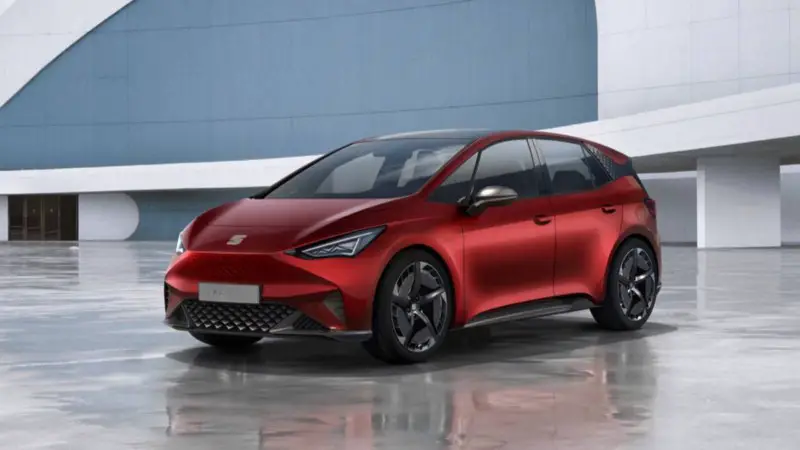 SEAT is joining the electric car movement with the el-Born, named after a region of Barcelona. The car sits on VW's MEB platform and is due to arrive in 2020, getting its first appearance at the Geneva International Motorshow in 2019 as a concept. Seat is looking at a 420 km range (260 miles), with a 0–62 kpm time of 7.5 seconds. There will be 204 PS from the 150 kW motor and a 62 kWh battery.
If you've ever wondered what the child of a Tesla Model 3 and Chevrolet Bolt EV might look like, the El-Born may be the answer. SEAT's first all-electric, MEB-based production car is expected to be launched by 2020. The brand will be the second of the VW Group's various nameplates to launch a product using the architecture — VW's own hatchback EV will be first — and is dropping heavy hints that the el-Born is what we should expect it to resemble. Indeed, for a "concept car" this is all surprisingly rational.
It's named after a neighborhood in Barcelona, Spain, and urban driving is clearly the focus given the size. SEAT's Barcelona design studio is responsible for the styling, too, though the production car will be based at VW Group's Zwickau plant in Germany.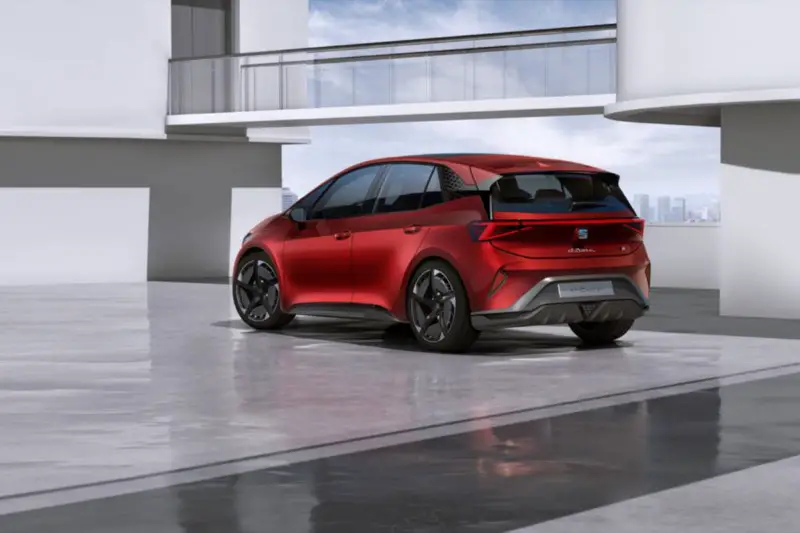 MEB is designed to be flexible: front-wheel drive, rear-wheel drive, or all-wheel drive; a choice of electric motor powers; and a variety of battery pack sizes for different weights, ranges, and pricing. In the case of the SEAT el-Born, it's configured for 150 kW, or 201 horsepower. That's good for 0–62 mph in 7.5 seconds, the automaker says.
As for range, there's a 62 kWh battery pack. On the WLTP European drive cycle, that's expected to deliver up to 261 miles. It's worth remembering that the US EPA test cycle for EVs typically sees them come in notably lower than the European tests.
100kW DC fast charging support, meanwhile, means a 0- 80-percent recharge in 47 minutes. SEAT says it has given particular thought to how the car will handle extremes of temperature, too.
It's hard not to look at the el-Born and be reminded of some of the other EVs on the market. At first glance, the fascia and hood have heavy hints of a squashed Tesla Model 3. From the A-pillar back, meanwhile, there are clear cues from the Chevrolet Bolt EV. Neither are particularly bad places to take inspiration from, but though the SEAT is a handsome little hatchback, the automaker should probably expect some accusations that it's fairly derivative.
With its wheels pushed out to the corners, chevron-patterned nose, and sharply-angled headlamps, the El-Born certainly isn't ugly. For Geneva, the el-Born will side on 20-inch wheels. They get special turbine design covers, for improved aerodynamics as well as brake ventilation. A rear double-layer spoiler also improves the aero.
Inside, the near production ready aesthetic continues. SEAT's 10-inch infotainment screen in the center console looks like something that could readily translate to dealerships, as do the controls and other switchgear. More cabin space for storage is promised, too, facilitated by the fact that the electric drivetrain intrudes far less than an internal-combustion one would.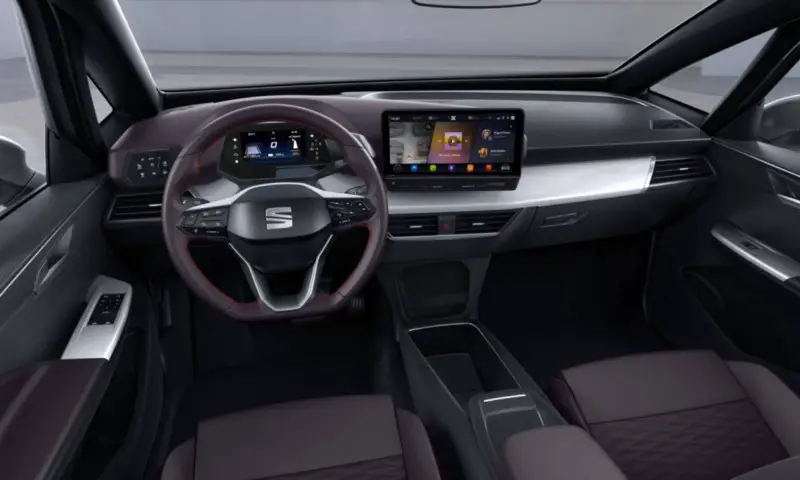 Even the autonomous features are production-practical. SEAT is including parking assistance ,with the El-Born handling steering, acceleration, and braking to get into a space ,among other things, but nothing beyond Level 2.
Join the newsletter to receive the latest updates in your inbox.