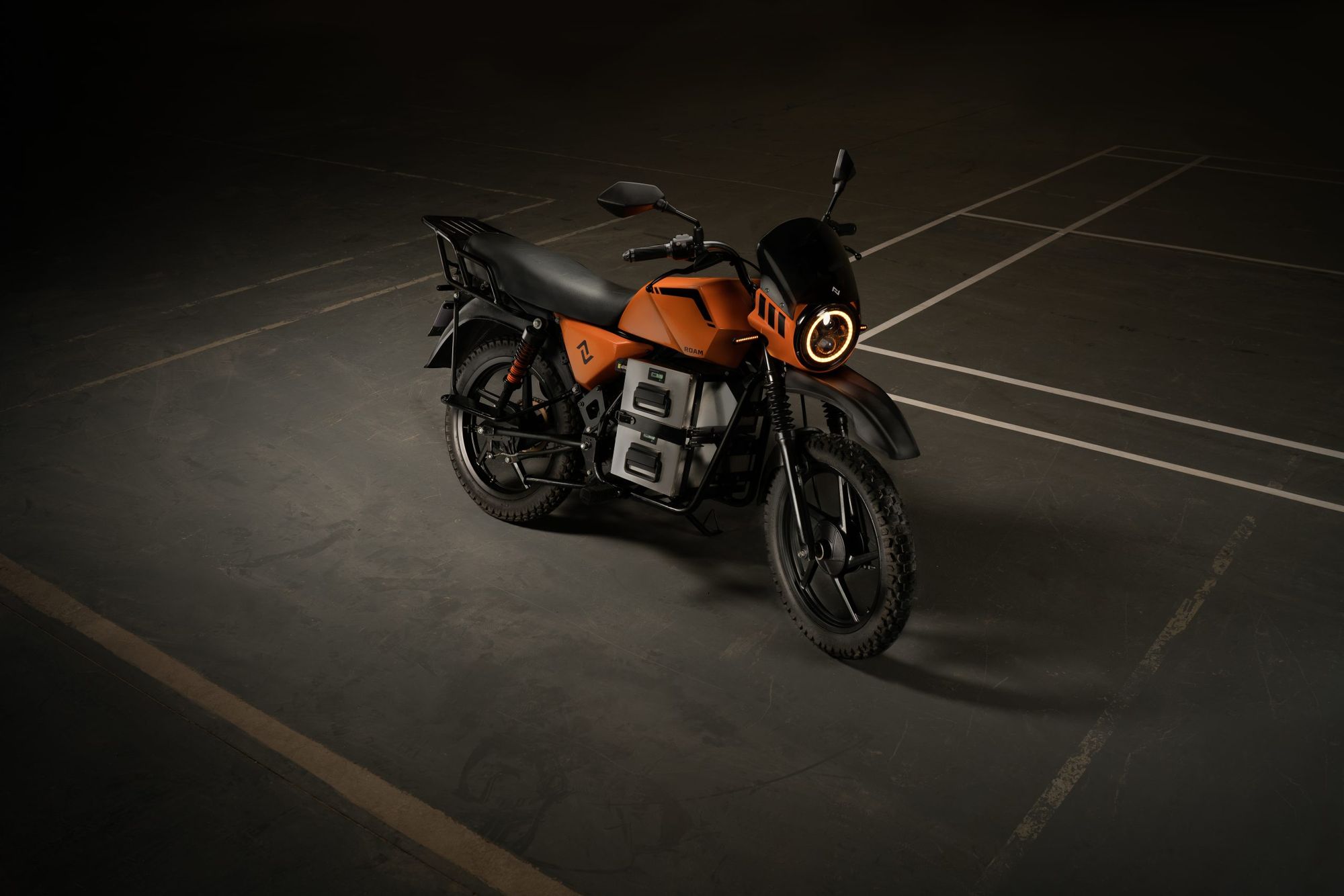 Swedish-Kenyan firm Roam -formerly known as Opibus - builds a number of electric vehicles and offers an electric conversion kit for buses and 4x4s.
Designed and built in Nairobi, the focus of the motorcycle is to create a "robust vehicle with best in class carrying capacity, range, and a top speed". Roam hopes to inspire people in the continent to adopt clean transportation.
According to the Ministry of Energy, Kenya has made very strong international commitments and taken deliberate steps to have the energy sector achieve carbon neutral status by sourcing electricity solely from clean sources by the year 2030 in alignment with Sustainable Development Goal 7 (SDG7) which advocates for the provision of clean energy for all.
Roam says the Air is the first fully adapted electric motorcycle for the commercial market in Africa and has been priced to match the cost of petrol motorcycles at $1500 (£1253). The price is equivalent to  KES 180,000.
The Roam Air is based on a new frame to accommodate the dual battery system. Batteries can be removed and charged at home using a domestic socket or at public charging devices and swapping stations.
Both batteries have a capacity of 3.24kWh, giving the Air a range of up to 180km (112 miles). The Air has a top speed of 55mph and can be charged in around four hours.
As standard, the new e-motorbike has a number of driving modes including Eco and Sports. There is also a USB charging port for your mobile phone and an onboard telemetry system.
Roam says the frame has been engineered to "tackle all terrains" while accommodating a storage compartment that replaces the fuel tank.
"We are thrilled to announce the unveiling of the Roam Air, our next-generation electric motorcycle, adapted and designed in detail for the African use-case and with a special focus on affordability, reliability, and connectivity," said Filip lövström, CEO and co-founder of Roam.
"An electric motorcycle tailored for different commercial use-cases such as carrying passengers or cargo with safety at the forefront. It is truly a testament to our commitment to offering world-class electric vehicle technology to the continent."
Roam will be scaling up production in Nairobi over the coming months to accommodate its large regional customer base. The firm hopes its Air e-motorbike will help it to larger commercial motorcycle distribution markets.
According to Albin Wilson, who is Roam's Chief Strategy Officer, customers will also be provided with a portable charger, helmet, and reflector vest.
Wilson adds that customers can charge anywhere, that is, wherever there is a three-pin outlet with 220V. In terms of charge cycles, Wilson had the following to say: "We are looking at 2000 cycles at the moment. Performance should be good for long into the product's lifetime."
Specs
i) Battery Capacity: 2 x 3,24 kWh
ii) Range (Dual Battery): 180 km
iii) Nominal Power: 3000 W
iv) Payload: 220 kg
v) Weight (Single Battery): 135 kg
vi) Charging time: 4 h
Features
i)Removable dual-battery solution
ii) Driving modes: Eco, Standard, Power, Sports, Reverse
iii) Increased carrying capacity on the subframe
iv) State-of-the-art software and onboard telemetry
v) Storage compartment in the tank
vi) Improved screen user interface with better visibility
Join the newsletter to receive the latest updates in your inbox.