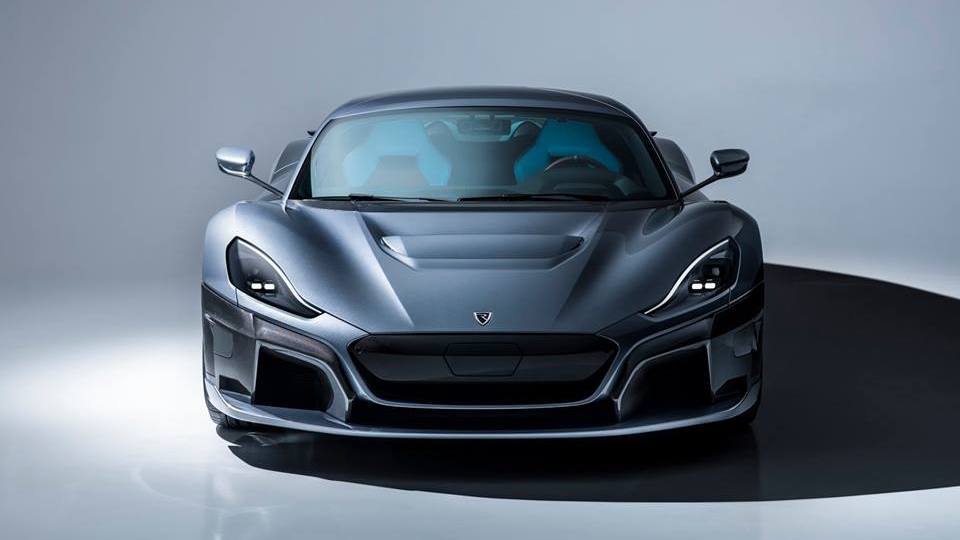 The Croatian company  has join the wagon for the delays due to pandemic .The production version of the C_Two was to start production this year(2020) and deliveries to follow shortly  after. Due to this the company has hopes for 2021 where it will deliver its first car. The company added we'll still see the C_Two's final design and learn its final name in the months to come.
This new model uses a 120 kWh lithium battery and develops 1888 bhp and 1696 lb ft of torque. It has an electric motor at each wheel, allowing for four-wheel drive. It uses a pair of independent single-speed gearboxes to drive the front wheels and a pair of two-speed carbon-clutched gearboxes for the rear wheels.
The C_Two has a claimed range of 404 miles on an NEDC cycle and can be charged to 80% capacity in less than 30 minutes.The two-seater also features Level 4 autonomous driving ,one level off full autonomy ,as well as artificial intelligence.
However, the company is pre-producing prototype cars. Despite the delay, the C_Two now has a new production line at the factory, which will help cut assembly time in half. So far, the company has built four prototype cars, but it needs another 13 to fulfill testing and homogenization requirements. Then, another 10 pre-production cars are required. The new assembly line will speed the process up tremendously.
The supercar has a top speed of 258 mph and acceleration 0f 0-600 mph in just 1.85 seconds this is quicker than the Tesla models.Four electric motors will make 1,914 horsepower, which will make the supercar quite super indeed. Rimac underscored it remains confident the production car will meet all of these figures.
Company founder and CEO Mate Rimac said: "We have worked hard to bring the C_Two to the stage where it is now, and we want our customers all over the world to be able to experience the thrill of a 1888 bhp all-electric hyper-car The only way we can do that is through a strict crash testing process requiring many different prototypes, each of which has its own purpose.
Interior:- On-board systems use facial-recognition cameras to unlock the car and let the driver start it without a key. The car then attunes itself to the driver's mood by recognizing various inputs and adapts accordingly. This could be by playing soothing music or adjusting the car's dynamics for a more pliant ride.
The C_Two's systems can load selected race tracks in real time, offering guidance on racing lines, braking/acceleration points and steering inputs.It also uses a carbon fibre monocoque with bonded roof,  integrated battery pack and rear carbon sub-frame. Crash structures are formed from carbon and aluminium and the body itself is carbon-fibre.
Join the newsletter to receive the latest updates in your inbox.